Holiday season brings surge of COVID-19 cases
Travel increases infections despite precautions
In an attempt to curb the spread of COVID-19, a state-ordered curfew was recently enforced.  Since the start of the pandemic California experienced the fastest rate of increase in cases, 51.3%, after the first week of November. According to The Guardian, the state reported a seven-day average of 8,198 new cases. 
41 counties in California, including Santa Clara County, have imposed an overnight curfew from 10 p.m. to 5 a.m. from Nov. 21 until Dec. 21. Those counties are now in the state's purple tier, the most restrictive regarding facilities reopening.
Under the curfew, non-essential gatherings and businesses, such as retail stores, movie theaters, gyms and bars cannot operate after 10 p.m. As stated in the San José Spotlight, however, essential businesses such as grocery stores and food suppliers can remain open. Additionally, restaurants can stay open for takeout and people can still go out for walks, with the only condition being to avoid contact with people from other households.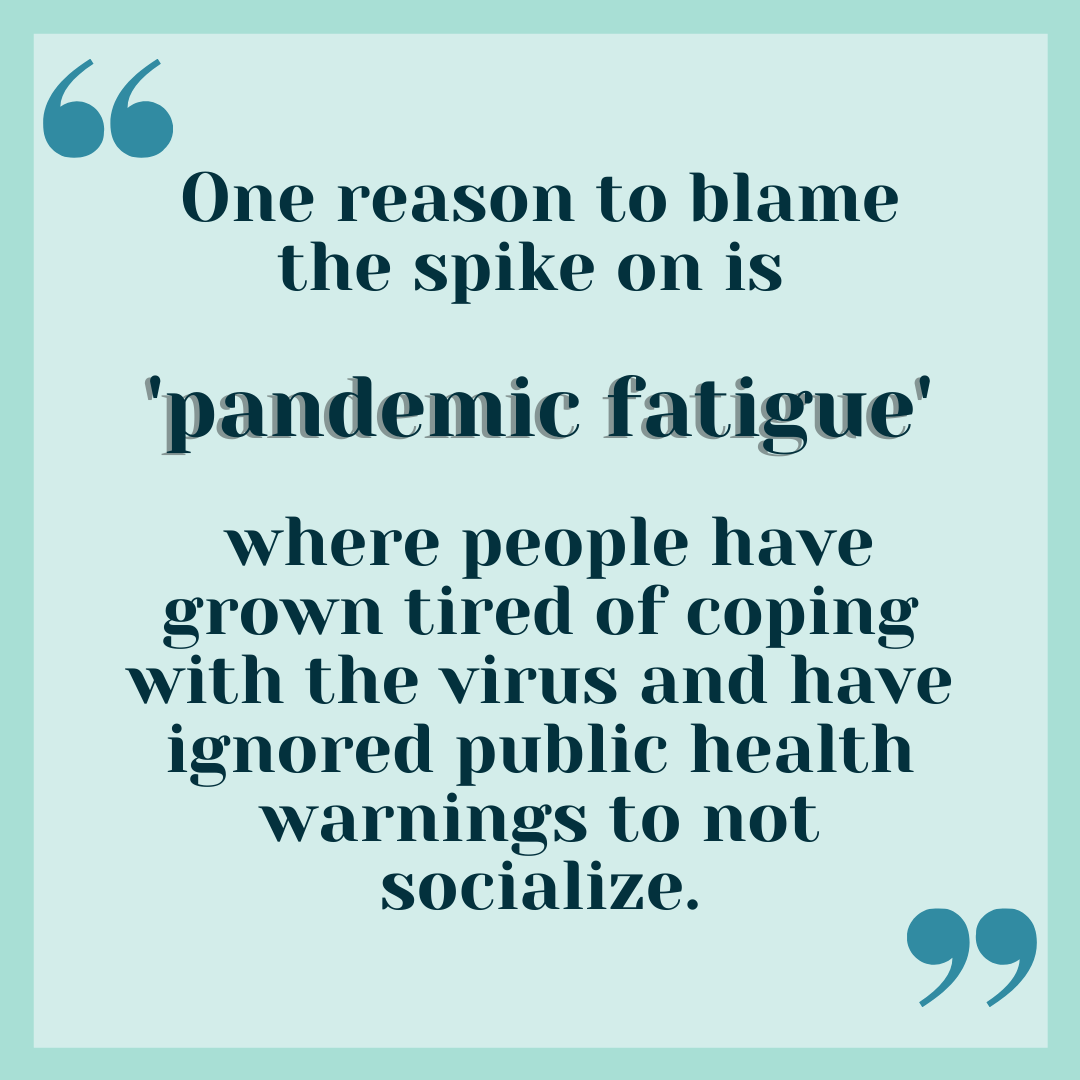 "I think it's reasonable to have these restrictions in place," sophomore Andria Cao said in a Zoom interview. "Mixing with people from other houses will definitely increase the chances of catching the virus. Since the important stores would still be open and walking is still allowed, I appreciate the effort to try to slow down the spread."
While a surge was predicted with the flu season, private household gatherings have been identified as a major source of spread. According to The New York Times, one large reason for the spike is "pandemic fatigue," where people have grown tired of coping with the virus and have ignored public health warnings to not socialize with others. 
"We sometimes think if we know someone, they can't give us COVID," Santa Clara County Board of Supervisors President Cindy Chavez said in an article from the San José Spotlight. "I don't know why human beings think that but when I've watched people do this where they don't know somebody and they're more willing to put on their mask. But when they see someone, even if they haven't seen them in a long time, they touch them, they embrace them. They think of households as being everybody I know. That is not your household."  
According to the San José Spotlight, health officials cautioned people to avoid non-essential travel, such as family trips. They also recommended for people to not travel outside the Bay Area for the holidays. Despite those cautionary pleas, about 50 million Americans were expected to travel for Thanksgiving, with 2.4 million on airplanes.
According to an article from The New York Post, Anthony Santella, a Hofstra University public health professor, said travelers should be most concerned about contracting the virus in airports and at their destinations rather than in transit. 
"The risk is not the flight experience – you're talking about a matter of a few hours – versus being in the airport, touching things, being exposed to people's lack of hygiene and respiratory etiquette," Santella told The Post. "The airport experience on both sides, going there and back, actually poses more dangers to people."
Starting with Thanksgiving and continuing into Christmas and New Year's, the holidays will bring friends and family together – even from across the country – in large gatherings.
"Especially with college students traveling from all over the world, I think people should be extra cautious around this time," Cao said. 
Similarly, sophomore Natalie Uren said she thinks being careful is crucial, although some people  disobeying the rules is inevitable.
"It's understandable that people want to hang out with their friends and family, when they haven't seen each other in a long time," Uren said in a Zoom interview. "But everyone should still try to follow the guidelines, keeping in mind the health and safety of others."
Heading into winter, the cold weather will push people indoors, where the virus has an easier time spreading due to poor ventilation, according to Nature Research.
"Students must adhere to all district safety protocols if they want any possible school reopenings to go well," English teacher Steven Lavelle said in an email. "If not, it's not worth taking the risk for the few remaining months of the school year – keep students and staff safe, bottom line.  It is sad, however, for students to miss out on the in-person/on-campus high school experience for the whole school year, if that is what occurs."
With a widespread vaccination still likely months away – steps of research, development, manufacturing, and distribution means the medicine won't be in reach for most Americans until spring 2021 or later – until then, people have to remain vigilant, even more so, considering the current rate of spread, to ensure the health and safety of as many as possible.
"I don't think everyone takes the COVID-19 situation seriously enough. [Many have] a false sense of security [or] COVID-19 precautions fatigue, so some students and their families might have larger gatherings over the holidays than it is advisable, reasonable and safe to do so," Lavelle said. "It's just human nature, but, unfortunately, the consequences could be grave."