Buy Local campaign raises awareness for local businesses
FBLA aims to promote responsible consumerism through educating the community
Local businesses have encountered several economic hardships caused by the pandemic, according to PNAS, and in order to alleviate that, the American Enterprise Project of HHS FBLA started the Buy Local campaign. 
The Buy Local campaign is aimed to help sustain the economy of Santa Clara County by spreading awareness for local businesses and educating the community about the importance of responsible consumerism, American Enterprise Chair and sophomore Andria Cao said.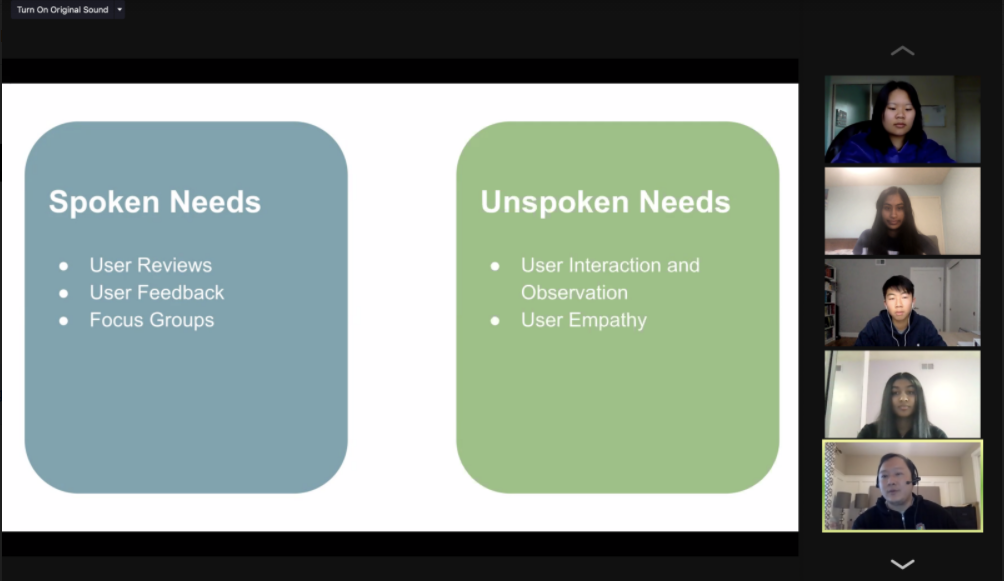 "Small businesses were closing everywhere," Cao said. "By supporting local businesses, the money gets reinvested into the local community, which then leads to positive effects, such as creating more jobs and helping the environment."
Launching in early November, the campaign first began to take action through their one-month consumer challenge. During each week of December, supporters of the campaign would engage in activities — such as leaving a positive Yelp review for favorite restaurants — to practice supporting local and responsible consumerism.
American Enterprise Chair and sophomore Hemal Kurani said in a Zoom interview the consumer challenge ensured participants were taking matters into their own hands.
"It's easy for us to tell people what they should or should not do," Kurani said. "It makes more of a difference when people themselves are  trying to improve their spending habits and support local businesses."
To do this, they have partnered with five local businesses: Thai Spoons, Corazon, Scoopzilla, Flo Mask and Rachael the Photographer. 
To support these businesses, the campaign has hosted campaign trails, in which weekly highlights for their partnered businesses are posted to increase awareness. They have also hosted collaborative workshops for engaged participants to learn from business workers and events for the community to engage in to support these businesses.
"We met with Katherine Ma, the manager of Thai Spoons, and she spoke about her experiences in the restaurant industry and how different it has become now," Kurani said. "For another event, we hosted a workshop with Kevin Ngo from Flo Mask, and he spoke about entrepreneurship and product management."
On Feb. 8, the campaign hosted a fundraiser for Corazon, a local Sunnyvale restaurant, as the main event for campaign trail five, encouraging the community to support the restaurant. In total, the fundraiser successfully raised $809.05, Kurani said.
The campaign also featured written articles that covered the different topics relating to consumerism on the Buy Local website, member of the campaign research and writing committee, freshman Hossna Adel said.
"I hope our blog posts will inform and educate people on consumerism, how their choices matter, and why buying local matters," Adel said in an email interview. "The community can learn the importance of purchasing services or goods from local small businesses to show them support and help them survive."
In addition, the campaign has partnered with the Sunnyvale Chamber of Commerce, closely collaborating with CEO, Don Mayer.
With the help of the Sunnyvale Chamber of Commerce, the campaign has been in contact with local Sunnyvale news station, KNBC. 
In the span of three episodes, campaign leaders Cao and Kurani will be talking about the campaign, its efforts to help local consumerism and to increase awareness for local businesses. The crucial message of supporting local needs to be spread out, Cao said.
"The news station [KNBC]contacted us and gave us full control," Cao said. "With this opportunity, our message will reach more in the community."