Taylor Swift celebrates her early music with a rerecording of "Fearless"
Taylor Swift was the person who made me fall in love with music. Her music was a kaleidoscope of future experiences, an honest record of the musician's life. "Fearless," in particular, was my favorite album. I bought a documentary about the writing process and listened to the album on repeat, driving my family insane.
"Fearless" came out 13 years ago. Since then, Swift has made a shift from country to pop music, released an additional seven studio albums and lived 13 more years of her life. As someone who intertwines so much of her personal experiences with her music, it's easy to ferret out the maturity of her more current music that her older albums lack. That's why I was so excited to hear her youthful naivete meet her hard-earned experience in "Fearless (Taylor's Version)."
The album is a rerecording of every song from "Fearless" along with some previously unreleased tracks that were written during that era. This rerecording is a way for Swift to reclaim her older music, which her former record label sold the masters of. This way, her fans will be able to stream the new version of her album, instead of the old versions, which the owner of the masters would be able to profit from.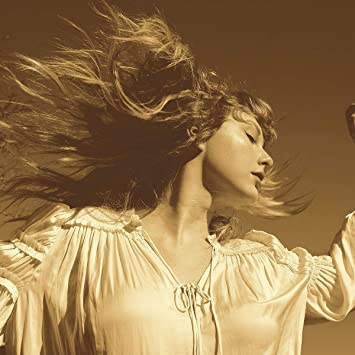 The two versions are nearly indistinguishable, save for Swift's more mature vocals and the prominent role of the fiddle in the instrumentals of "Love Story." The instrument's role in the song added a fresh spin to the well-known song and managed to add to the song's whimsy. The fiddle feels like a nod to the song's inspiration, "Romeo and Juliet." 
The new songs fit right in with the feeling and themes of the rest of the album. There was a good mix of tracks that were upbeat and songs I can only assume Swift intended for her audience to cry to. 
Although I couldn't personally relate to any of the songs about heartbreak, songs like "You All Over Me" and "We Were Happy" relayed relatable experiences. "You All Over Me" reminded me of how even people who I had negative experiences with made me who I am. On the other hand, songs like "We Were Happy" reminded me of reminiscing on happier times.
My favorite 'from the vault' song on the album was "Mr. Perfectly Fine" because it combined snappy instrumentals with introspective lyrics. I also felt it was a particularly delightful showcase of Swift's improved talents, showing off her range.
Overall, "Fearless (Taylor's Version)" retains the nostalgia of the original album, but shows off Swift's 13 additional years of technical expertise. It feels like a celebration of the singer-songwriter's roots and a celebration of all her fans who love her older music. This album is a great way to re-explore a favorite album or an opportunity for introduction to Swift's music library. Either way, it's worth a listen.