Biden's unfulfilled promises increase severity of lingering immigration policies
President Joe Biden took office with the strain of a global pandemic, an economy in ruins and racial disparities plaguing the country on his shoulders. Since January, his administration has helped get our country back on its feet. However, one pressing issue remains: the humanitarian crisis at the border. 
One of Biden's largest campaign promises was to rescind the restrictive immigration policies enacted throughout recent administrations, according to NPR. But only several months into his presidency, it is evident those promises are empty, and the issues unfolding at the border are only growing. 
In fact, not only has Biden failed to make advancements in shutting down detention facilities as he promised, but under his watch, even more of these institutions have sprung to life, according to the Washington Post. The fact that the president has remained complicit in allowing kids to be detained in cages is simply inexcusable, and this inhumane decision is a slap in the face to the thousands of people hoping to seek asylum in the U.S.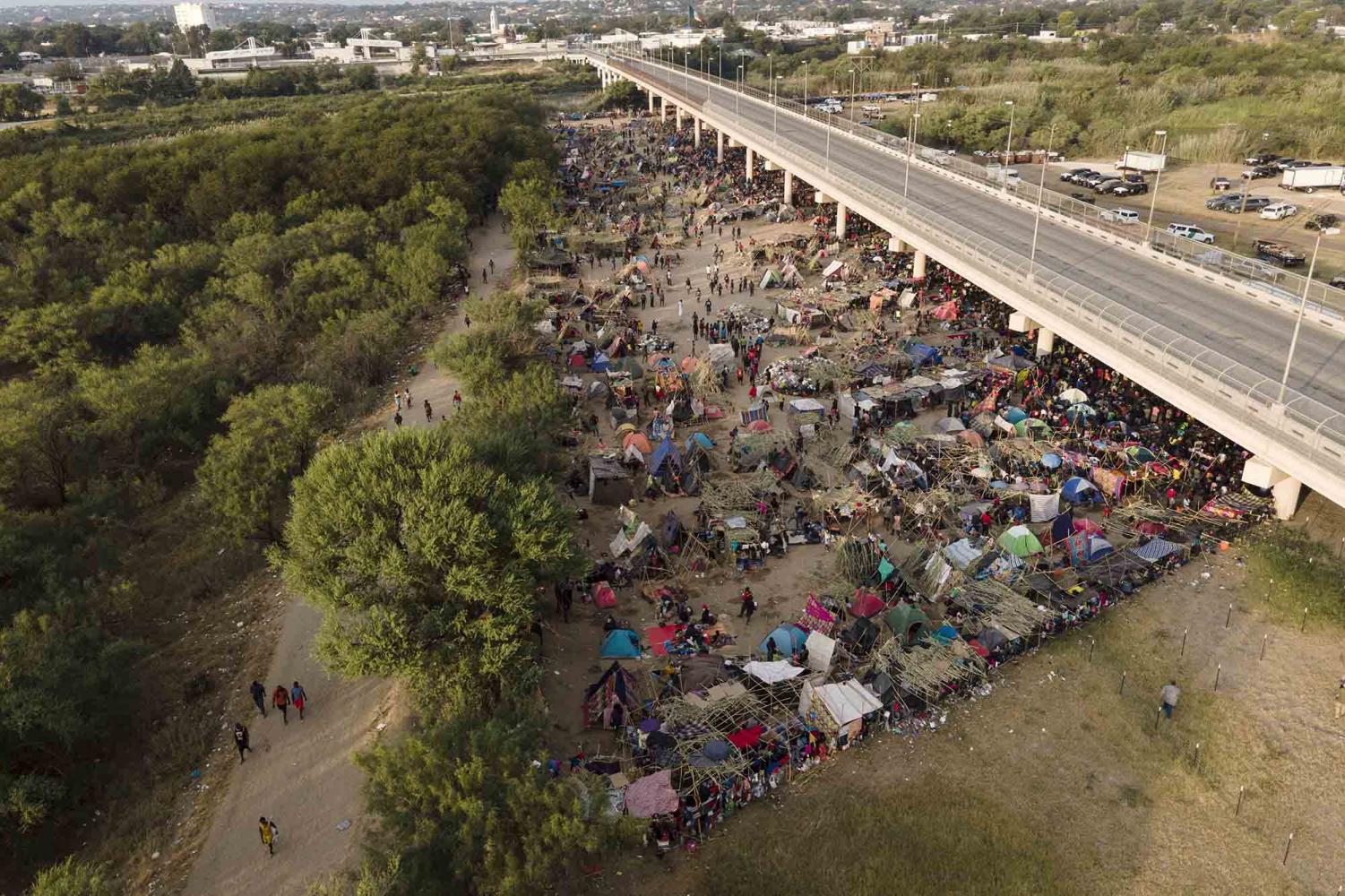 Across both sides of the U.S.-Mexico border, border camps and migrant facilities built under the Trump and Obama administrations remain intact. On the Mexican side of the border, migrants are expelled to a camp in Reynosa, due to the emergency health order put in place by the previous administration that has yet to be reversed. This expels most crossing the border, according to The New York Times.
The conditions in Reynosa are filthy at best. With more than 2,000 migrants temporarily residing there, water is scarce, along with food, disinfectant and medicine, according to the LA Times. COVID-19 and chickenpox spread among the residents, who live in makeshift tents.
The Biden administration is the culprit behind these unlivable conditions. They have reinstated the "Remain in Mexico" program, which sends asylum seekers to wait outside of the country in tent camps such as Reynosa, according to CBS News. Moreover, with the revival of this Trump-era policy, the size of these camps are expected to grow. 
A similar camp was located in Del Rio, Texas. A myriad of refugees, especially Haitians, lived at the temporary site under the Del Rio International Bridge while their cases were being processed. At times, the number of migrants living there topped 14,000, according to CNN. The sheer number of people is overwhelming and these circumstances are completely avoidable, and the Biden administration should be held accountable for their lack of intervention in preventing migrants from having to gather in Del Rio in the first place.
Just like in Reynosa, the conditions in Del Rio were squalid. With thousands of people living beneath a bridge in sweltering heat without recourse, the overcrowded camp lacks access to water, along with health and sanitation measures, the New York Times reported. These immigrants are human, and must be treated as such. For them to be detained in such horrendous environments is unacceptable, and change must be instituted.
In efforts to empty the Del Rio encampment, migrants were either located to other processing facilities, or were sent on return flights to Haiti. And while the camp was eventually cleared, Biden still turned a blind eye to the unsafe conditions there and demonstrated that his administration is two-faced regarding immigration issues. Biden's neglect and careless attitude towards the problems he was elected to fix is both disappointing and proves his words are insufficient in establishing action. 
Despite Biden appearing as an ally to immigrants, the rising numbers of immigrant detainees disagrees. Between February and July, the number of detainees rose to 27,000, which is even greater than the number of detainees under President Trump, AP News reported. Furthermore, Biden has proposed an addition of 32,500 immigration detention beds in his budget, which is only a slight decrease compared to Trump's 34,000.
This shows that more than anything, it is obvious that Biden's words do not match his intentions. It is un-American for the president to leave his promises unkept, and on top of that, endorse a system that promotes cruelty. 
Regardless of political party, the right to seek asylum must be acknowledged. Until Biden recognizes that, the cycle of rejecting refugees escaping war-torn countries, separating families and caging children will continue.