Movements in Music
Taylor Swift brought fans back to 2012 with her re-release of "Red (Taylor's Version)." Hidden amongst her songs lie lyrical clues, pop culture references and Swift's own experiences of being a woman in the public eye, an ordeal with consequences no one should have to go through. 
For the past year, Swift has been promoting past albums labeled "Taylor's Version." Taylor's Version signifies a long standing battle between Swift and her old label, Big Machine Records and reveals a large secret about the music industry: artist's do not actually own the music they create. 
According to Time, Swift did not own any of her music prior to the release of "Lover" in 2019, which was the first album she released under Republic Records. After moving labels, Big Machine Records was sold to Scooter Braun, who is known for being Justin Bieber and Ariana Grande's manager, without Swift's knowledge in June 2019. 
This is problematic because Braun and Bieber have been famous critics of Swift and have sided with her enemies multiple times, including in the famous Kanye West versus Swift dispute in 2015. In fact, the idea Swift would be okay with this purchase illustrates why it is so hard to be a woman in the industry.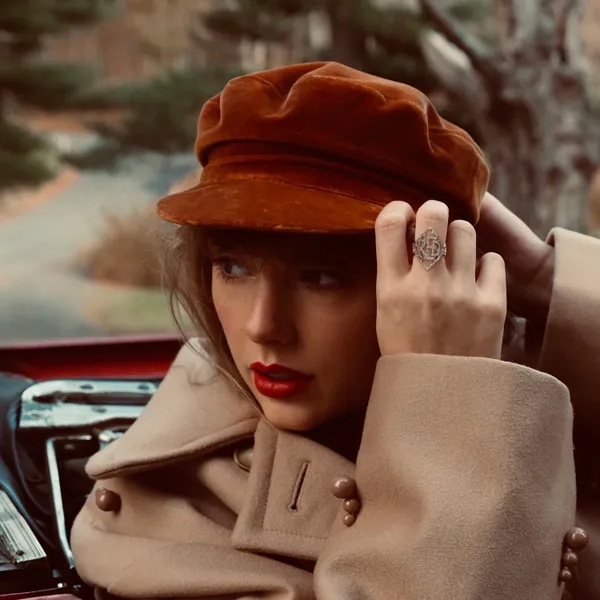 It is preposterous Swift would allow someone who has publicly bullied her to profit off of her hard work. Fortunately, Swift was able to start re-recording all of her past albums in November 2020 according to an interview she did with "Good Morning America."
Though, as Swift re-releases her old music, she also relives the misogyny from her past. According to the Washington Post, Swift has been widely known to write breakup songs about past partners. This stereotype about her music does not differ at all from other mainstream artists who also find inspiration from past relationships. So why is Swift any different? In an interview on the Australian radio show "Jules, Merrick & Sophie," Swift responded "sexism," and I agree. 
Swift has defined a generation of pop music with her records and yet her negative interactions with the public continue, which is frustrating to learn about. As society progresses, it seems old-fashioned to mock Swift for her breakups, especially when her dating history is not any different than her male counterparts. 
In a new song from her album "From the Vault" called "Nothing New," Swift sings about how she was criticized for living. In the first verse, she sings, "Criticize the way you fly / When you're soaring through the sky / Shoot you down and then they sigh / And say, "She looks like she's been through it."
"Nothing New" is a perfect example of how women are torn down for everything. Even at their highest point, women will be critiqued and then critiqued again for conforming to those standards or speaking out against them. Women have to conform to society's notions of beauty and appearance in order to be successful. Though even when they do, they still will never please those who set the expectations. 
Swift's album "Red" includes many songs about her highly publicized and turbulent relationship with actor Jake Gyllenhall, a highly suspected muse of the original album, according to Vulture. With this re-release, Swift drifts back into the stereotype of only producing breakup songs, though this time she reclaims her power, by both profiting off of it and telling her side of the story without any creative interference from her old label. 
To see Swift take the misogyny in stride portrays a compelling image. She does not care what other people think, and we should not either. As consumers of her music, we listen to hear her side perspective, no one else's. 
It is time to start holding men and women to the same standards. Hating on Swift for her breakup music while cherishing other breakup anthems creates a double standard rooted in sexism. Swift may be unbothered by her critics now, but the next generation of female pop stars should be able to live freely, without any harsh remarks from the public.