Swishing on the court, throwing on the field
Junior Tatum Leuenberger discusses triumphs in basketball, track and field
The large gym buzzed with excitement as the girls varsity basketball faced Milpitas during their first competition of the season. Playing on the court along with her teammates was junior Tatum Leuenberger, just hoping for a win to start the year off with a bang. 
Leuenberger has been playing basketball since she was five-years-old and has found a true passion for the sport, she said. She tried out for HHS's basketball team her freshman year and has been on varsity ever since.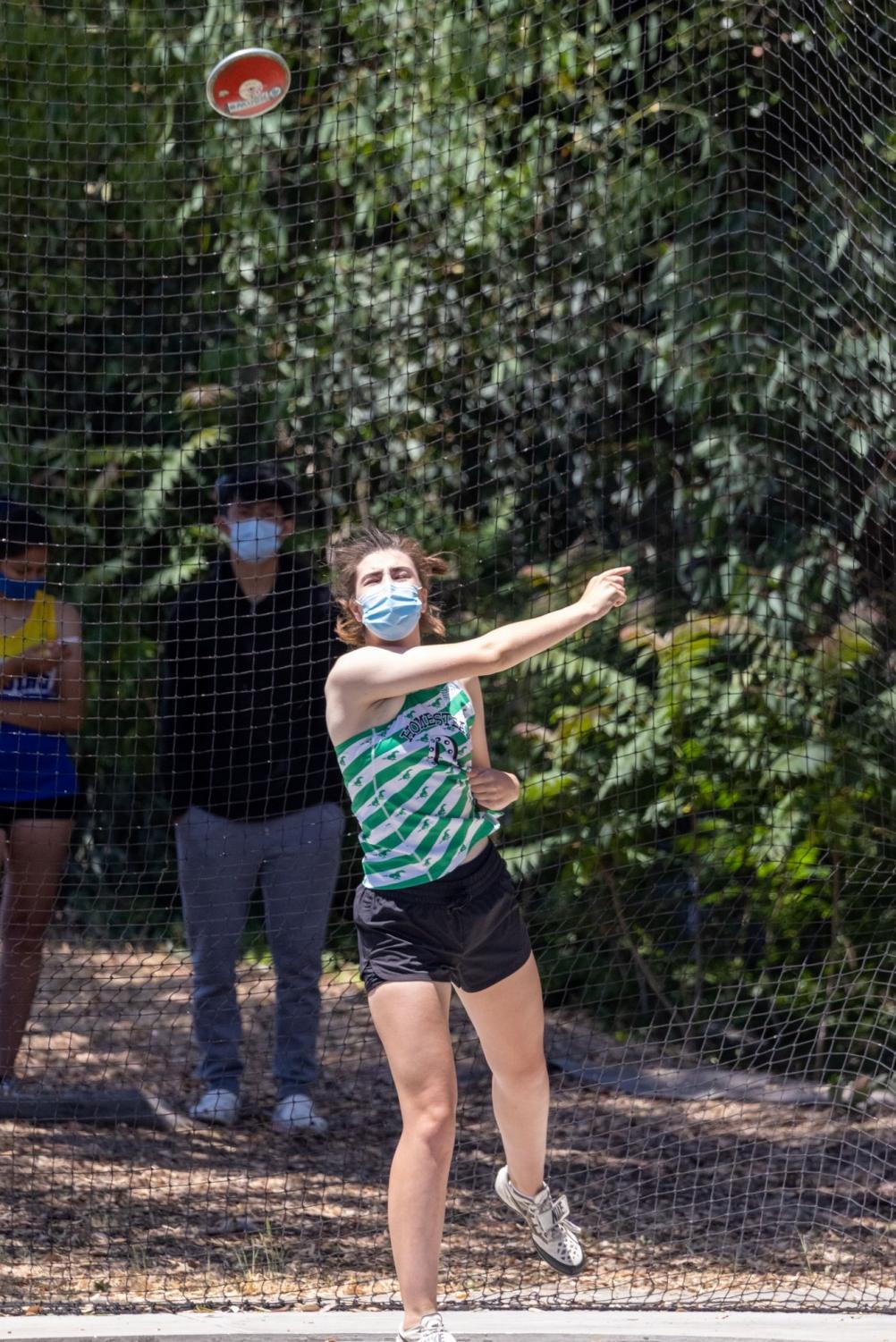 "My dad always encouraged me to play as a kid, but I've always just found a connection with it," Leuenberger said. "I enjoy working with people and working toward something hard together. I also enjoy the competitiveness and getting physical with people on the floor. When I hear that swish when I score, it just invokes a feeling of happiness."
Leuenberger said the school basketball program has been developed profoundly over the last few years by the dedicated coaching staff, which has increased her hopes for making an impact in the league and the team's hard work being recognized. 
"I think playing for HHS is great," Leuenberger said. "Coach Becky really cares about the team and works hard for us. Right now, I think our team has a lot of potential, a lot of experienced people and a lot of new talent that should help with the team. Especially after the first game, I think we will have a good chance of making it to CCS and even possibly winning in the league."
In addition to playing varsity basketball, Leuenberger also participates in varsity track and field by throwing shotput and discus. During her freshman year, Leuenberger was on track to compete at CCS, but the event was canceled. Despite this, Leuenberger set an HHS record for throwing over 100 feet in discus.
"Track and field is a great team sport because everyone comes together to work toward something," Leuenberger said. "It's kind of like a family. Breaking the school record was meaningful to me because it proved that I had improved in throwing over the years and that results were finally starting to show. The throwing team is also really tight, but we motivate each other to work hard a lot."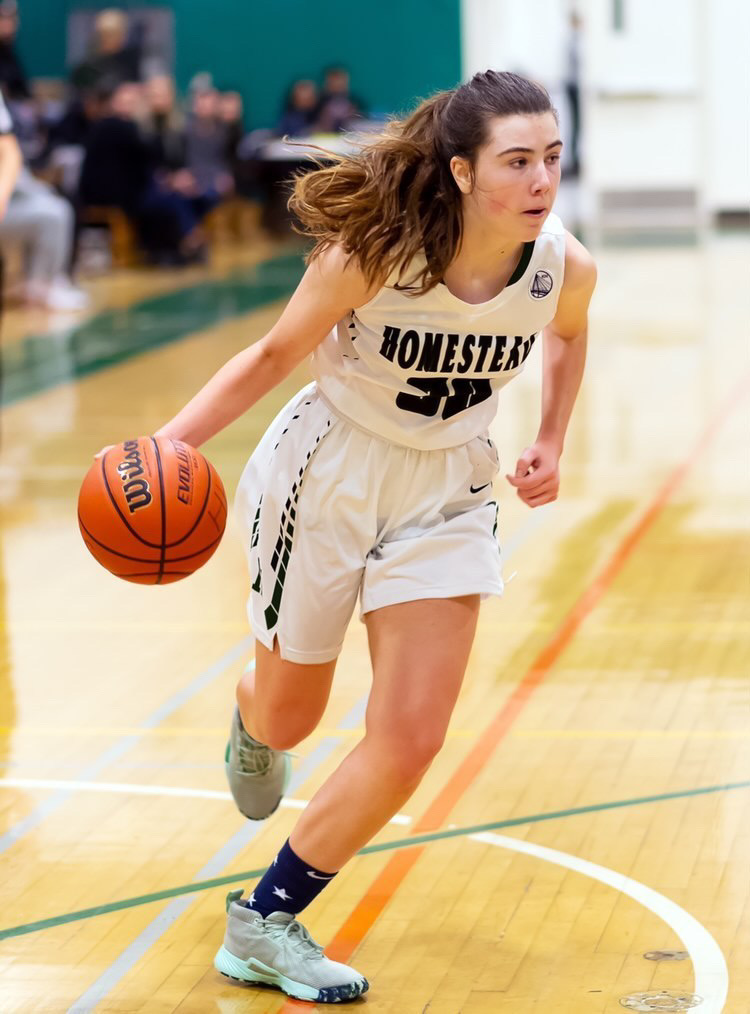 Leuenberger said she enjoys all her athletic endeavors and devotes a large part of it to teammates as well as personal heroes, her dad and AAU coach, who have both taught her the most important lesson-playing with heart. 
"I think heart is the biggest thing [you need as an athlete]," Leuenberger said. "You have to care, be willing to work, be willing to fight for something and be willing to lay it all out on the court or on the field to win or do your best for the team. I think you need to have this deep feeling inside of you [and] the will to achieve your goals and achieve things for the team."