Labs and COVID-19: the impact on student learning
During the shift to online learning, COVID-19 forced science teachers to shift gears and alter the way that they teach science. Many facets of education were heavily impacted, science included, chemistry teacher Sam Fung said. 
Prior to COVID-19, AP Biology teacher Dara Alleyne-Levy said she would use labs and interactive activities as a way to engage and teach students important concepts.
"[In doing labs], students learn the skills and techniques of how to handle your lab equipment safely, and how to follow a step-by-step procedure," Levy said.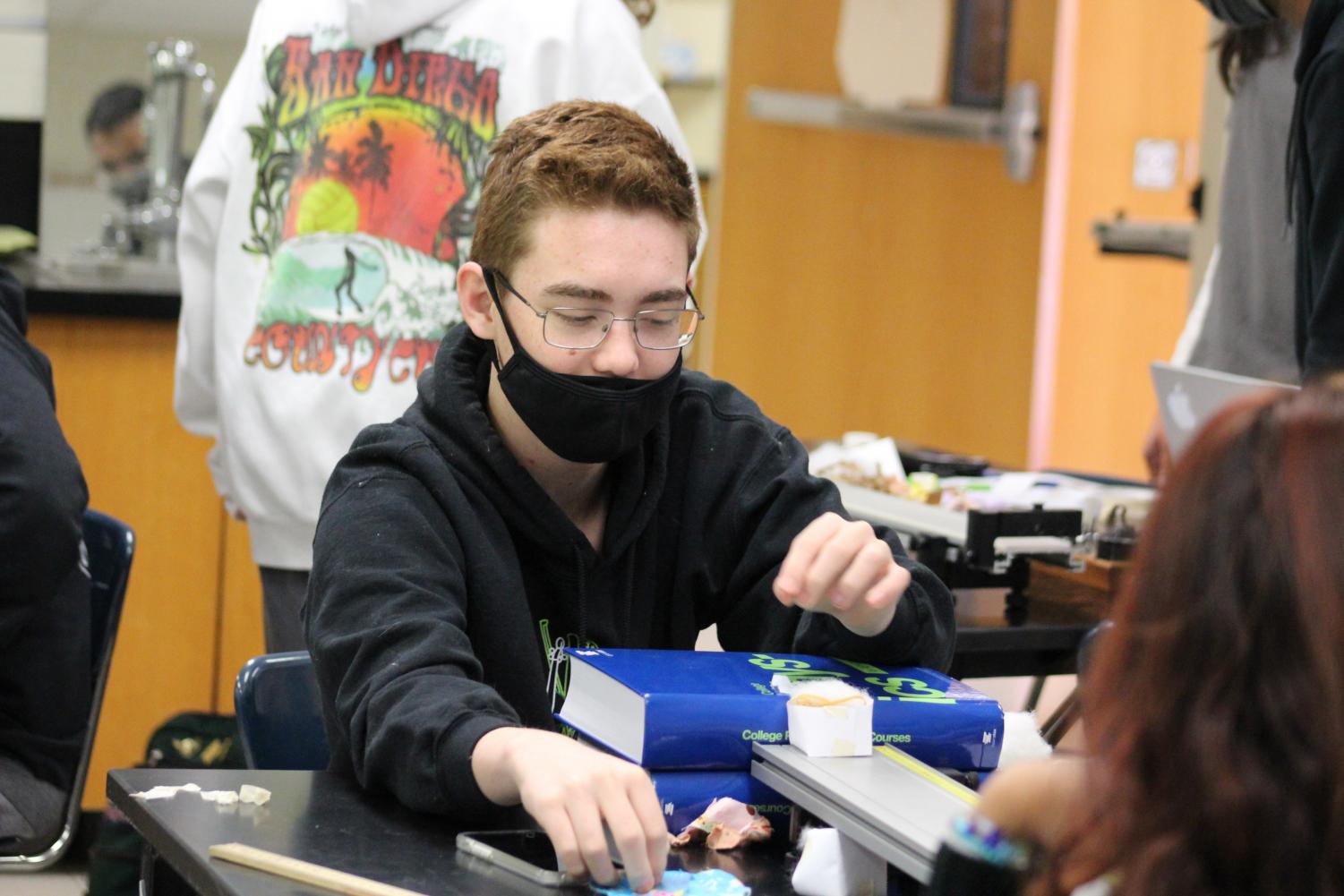 In March 2020, when in-person classes were suspended, chemistry teacher Sam Fung said he had to adapt quickly, replacing labs with simulations or virtual activities.
Senior Paris Ikeda, who was in Fung's chemistry honors class during the transition, said that although the virtual labs provided a similar learning, it lacked the engaging environment that in-person labs offered.
Although the sudden quarantine was difficult to adapt to, for some students, there was a silver lining, Ikeda said. 
"Some of the simulations helped the students understand the concepts better, so they weren't getting the skills of doing the lab, but they might have actually understood the content better because it's less messy," Levy said. 
However, despite these virtual adaptations, some integral parts of a student's education were lost through the screen and some facets of learning were unable to be fulfilled, as some activities simply could not be digitized or replaced.
"Having labs in class [this year] has definitely led to a difference in learning this year," senior and AP chemistry student Varun Saraf said. "Coming from taking physics online last year, it was hard to understand a lot of the concepts with online labs and videos. Being able to touch and interact with materials has made class both more interesting and informative."
As the quarantine began to lift and the fall 2021 school year began, Levy said she began to see the effects of online learning in her classroom. 
"Although students understand the content, I think that now a lot of teachers are seeing that students just haven't had the experience and skills using physical lab equipment," Levy said.
Despite the setbacks that the COVID-19 brought, it has shown teachers and students alike of their capability to achieve even virtually, and ultimately, the importance of in-person learning, Ikeda said.
"Learning about interactions between compounds and molecules on paper is one thing, but seeing those interactions unfold in front of your eyes is completely different," Saraf said. "Doing labs in AP Chem helps us solidify the concepts that we learn in class. They provide us with a break from the usual lectures, and we get to visualize the substances and the interactions that we see on paper."