The Court Decides: Merrill v. Milligan
The Supreme Court's latest case regarding voting rights leaves little hope for the protection of the landmark Voting Rights Act of 1965. The Voting Rights Act outlawed discriminatory practices at the ballot box such as literacy tests, ensuring Black Americans could have their voices heard in elections.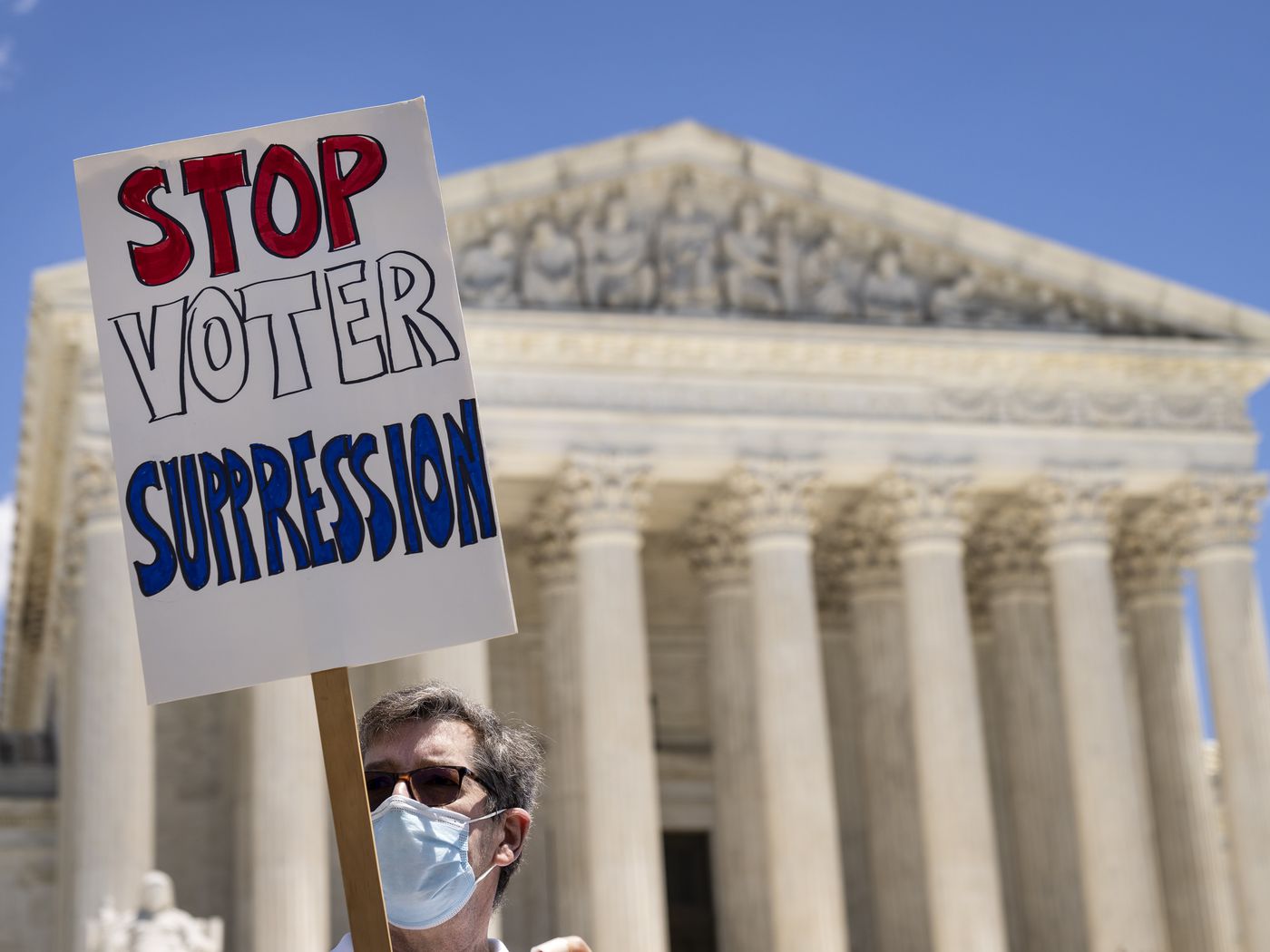 On Monday, the Supreme Court voted 5-4 to reinstate an Alabama congressional map that lower courts had argued diluted the voting power of Blacks. The map featured only one majority Black voting district out of seven, in a state which is 27% Black, according to the Washington Post. Given a significant Black population, Alabama should ensure their votes are counted equally to their white counterparts in elections. But, this devastating Supreme Court ruling will hurt minorities across the country as political parties continue to gerrymander districts without facing consequences. With minority voices barely heard, diluting their electoral power will essentially silence them. 
Furthermore, this decision could mark the end of the Voting Rights Act, which is predicted to be drastically limited by 2024. In 2013, the court struck down a key section of the act, which required states with a history of voting descrimination to gain federal approval before changing voting laws. With this new ruling, the federal government and the people they serve are even more limited in their ability to fight for equal electoral rights. 
The Supreme Court has gone too far with this decision. They must take immediate action to make amends to protect the voices of minorities. In our democracy, we strive to make everyone's voice heard, but the new voting rights legislation is doing exactly the opposite. The court needs to reassess its priorities and protect the voices of our most vulnerable.