The guts and bones of wrestling
Wrestling team discusses valuable lessons learned, love of the sport
When thinking of wrestling, physical strength might be the first thing that comes to mind. However, the sport also emphasizes mental strength, which the coaching staff strives to instill in their wrestlers, sophomore Henry Wang said. 
"The coaches are a really big help, and they have trained us really well," Wang said. "They are better than any other sports coaches I have ever encountered. They can be really tough during practices, but it always pays off during our matches."
Coaches teach both wrestling and life skills such as discipline, Wang said. These skills are taught during practices, which Wang said are the most grueling part of wrestling.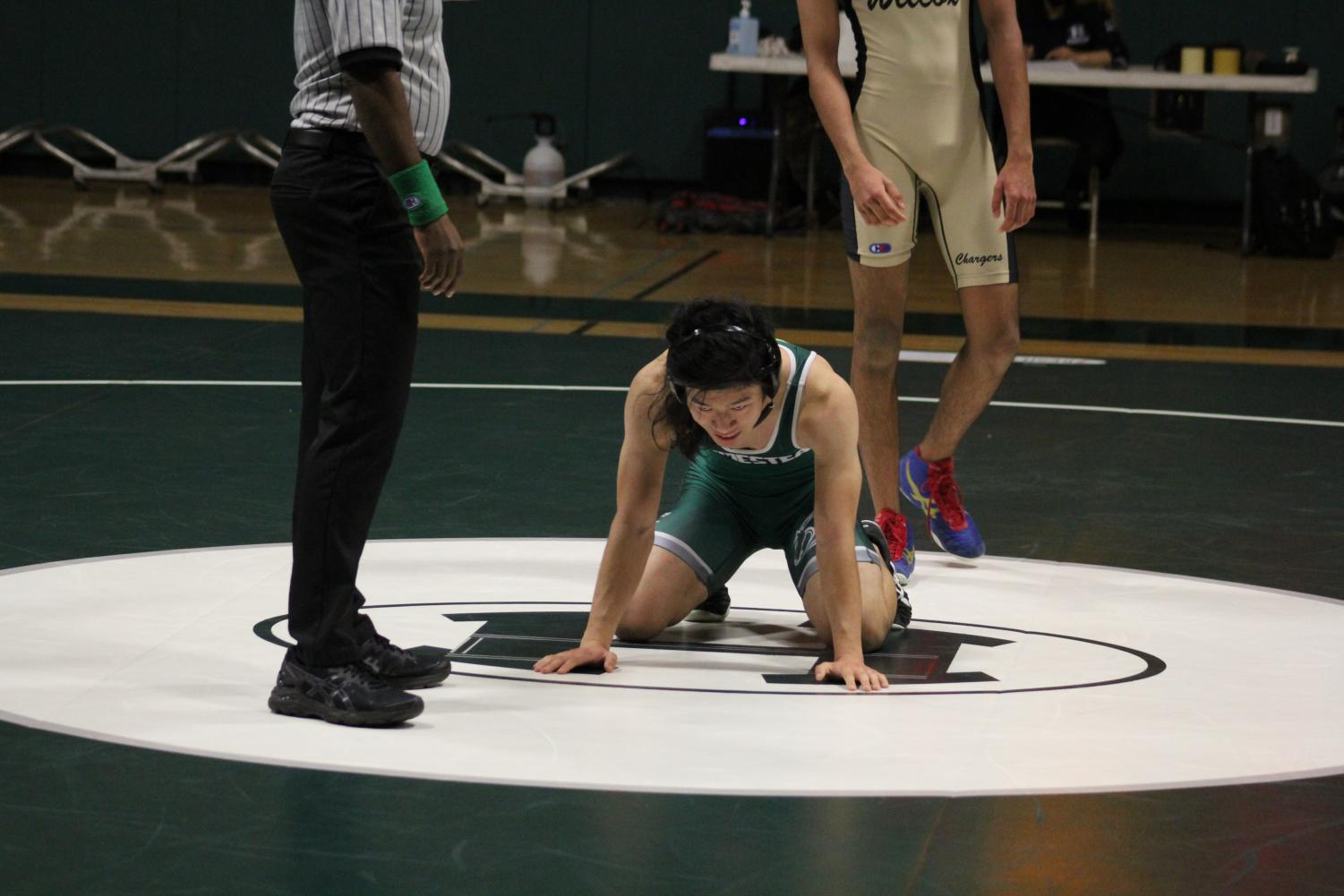 "When you wrestle with a teammate during practice, that constant push, you pushing them, them pushing you no matter how tired you are, that's the best part of this sport," Regidor said. "That's where you get to know your partner better. That's where you improve as a wrestler. That's where the real fun happens."
Team co-captain, sophomore Colin Lou said wrestling has taught him self discipline, honesty and humility.
"I wanted to do a sport where height would not be the determining factor, so I decided to start wrestling," Lou said. "Coach Manny has always been very supportive and he knows how to push the team without making them feel discouraged."
Coach Manny Regidor not only pushes his team towards success, but also towards building a deep sense of pride. Doing well at the sport is dependent on enjoying the sport and being confident, he said. 
"Consistency and a love of the sport creates a sense of pride in what we do," Regidor said. "[A great wrestler] is assertive because they know what they want. They know how to score, they know what they're good at and they do it."
Wrestling has fostered a family, which team members like senior Gabe Anderson are eternally grateful for.
"It's really a journey we have been through together," Anderson said. "These guys are my best friends, and I'm going to miss them next year."