A club for all
Art Club can be open to everyone, not just experienced artists
Clubs at our school are very much a reflection of the technology hub we live in, with a diverse selection of STEM clubs ranging from pure sciences to engineering-based clubs, such as robotics. However, art clubs serve as a unique outlet for students, and as such, students with varying backgrounds would benefit from joining.
 Art allows students to harness their creativity and ultimately create entirely new things that they may have never thought possible. Art can also be beneficial for students who seek relaxation from the pressures of school and for those seeking a new challenge in an unfamiliar environment, although lack of art experience has deterred many students from joining art club, as most members have prior interest in the field, according to president Abigail Song.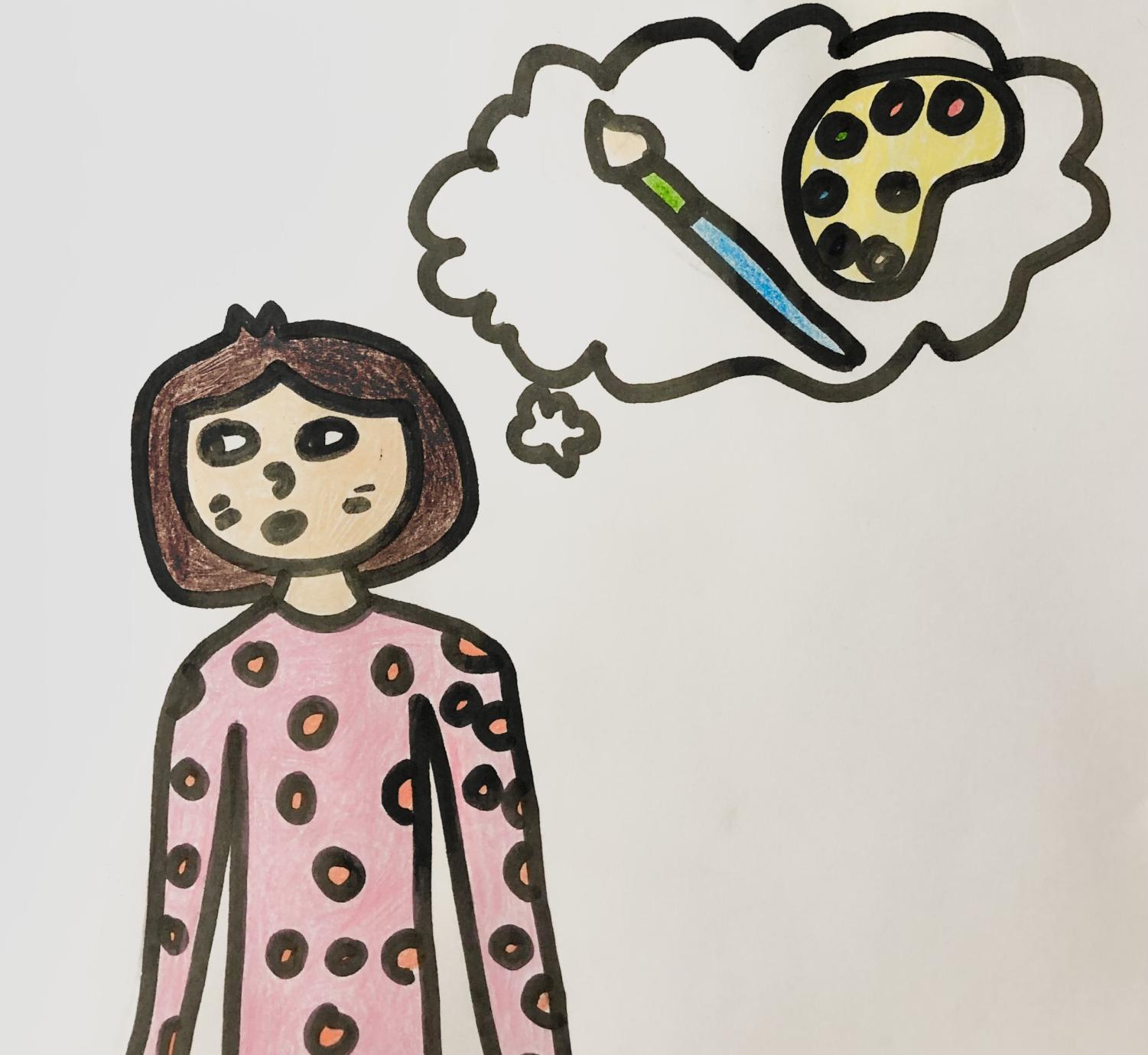 Despite mostly appealing to experienced artists, art club provides a variety of activities that may help members with varying backgrounds practice their artistic skills, Song said. Technical art skill sessions such as croquis are usually held once a month, and are based around figure drawing, which allow all artists, regardless of ability, to get a good grasp of basic skills, Song said. Additionally, fun arts and crafts activities like Halloween decoration making and unique events such as a clay sculpting event held last year can be both enjoyable and practical for old and new members. 
Regardless of personal interests or career aspirations, there is something for everyone when it comes to art and its related benefits for mental health. For instance, studies have found that creating art can reduce stress, improve anxiety levels and mood and activate reward pathways, according to Smithsonian Magazine. Art club would be ideal for students who simply need a break from the daily hustle and bustle of school, or for students seeking an outlet for their creative visions. 
Through its wide range of beginner-friendly activities, Art Club is a place where all students will feel welcome. Whether it's through sculpting or painting, Art Club allows all students to calm down, capture their expressiveness and create.