Uncovering various track events
Track and field is a popular sport with almost 60 participants, frosh-soph thrower Caleb Xiao said. Even though it is one sport, it encompasses many events, including long-distance running and throwing, each having unique experiences for the players that participate in them.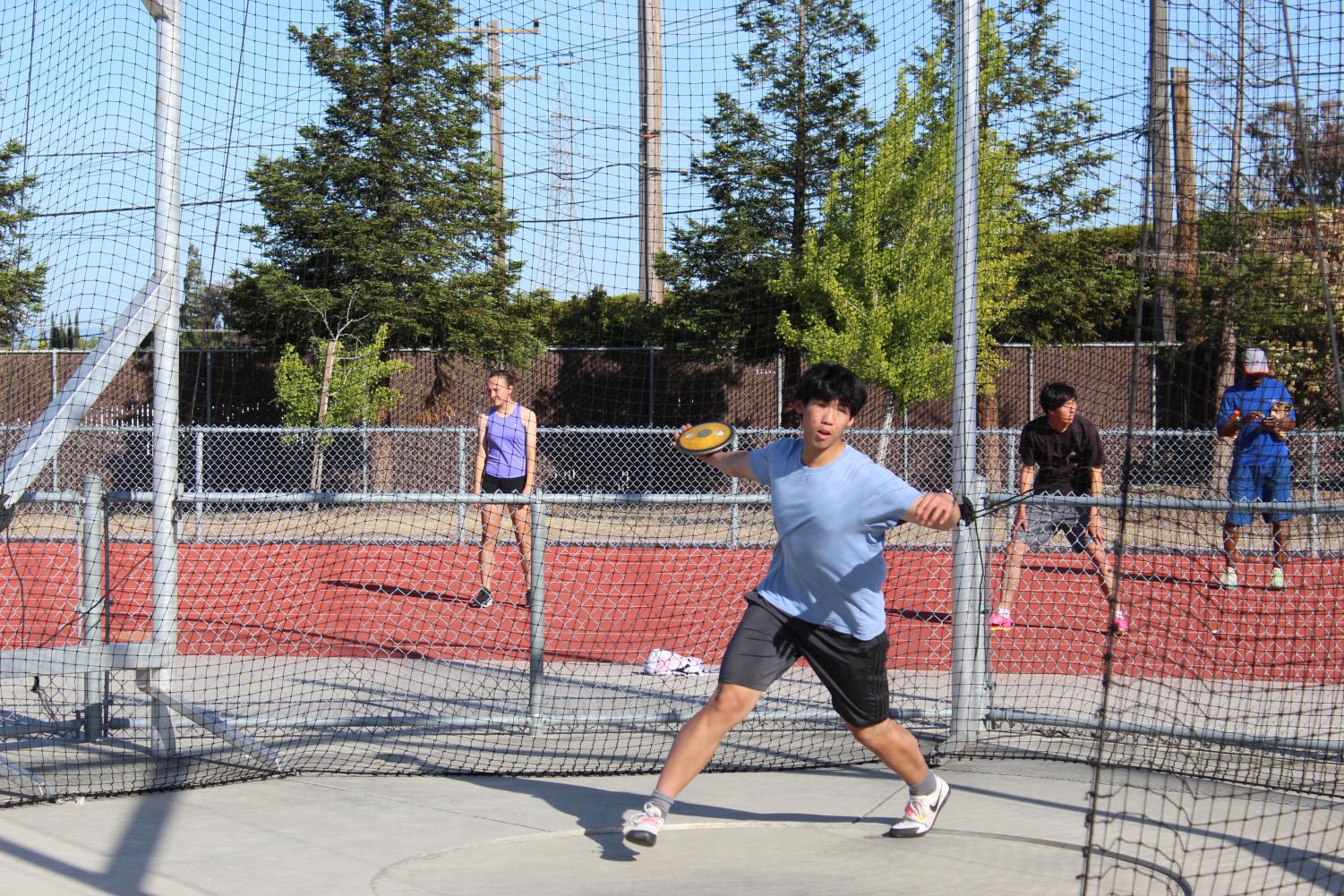 Jumper, junior Purujit Hada, participates in both triple jump and high jump events. He said there is a lot of competition, so when he scores, he has a strong sense of accomplishment.
"High jump is not like triple jump or long jump [because] you're jumping straight up," Hada said. "You need to convert all that energy to height, which is hard to do because you're going against gravity."
Xiao, a sophomore, participates in throwing events and said he initially found it difficult to improve. Xiao said this was partially due to the low quality of discuses and shot puts provided by HHS, which often led to negative consequences during the meets. 
After learning the throwing techniques and practicing them extensively, witnessing his improved throw was incredibly rewarding, Xiao said.
"Throwing itself is an individual sport, but the community around [the event] is very nice," Xiao said. "We give each other tips and tricks and watch each other throw to see how we can help each other improve."
Depending on the athlete, some events may be easier than others, jumper Ian Yoon said. Yoon, a sophomore, said he originally joined the sport to get physical education credit, but he started enjoying jumps and decided to continue. 
"Jumps are probably the most fun event because people might not be comfortable with doing a lot of sprinting or doing a lot of upper body workouts for throwing activities," Yoon said. "Jumps are definitely something you can pick up quickly, with no prior experience [and] it's definitely a very inviting sport."