AP test prep in full swing: how students strive for success
Students share thoughts on succeeding in AP tests
The timer rings to mark the end of finals for AP chemistry students and the heavy thoughts of pushing through finals dissipate. Students are excited to enjoy the rest of Friday with friends, but looming thoughts of the incoming AP tests weigh down once again.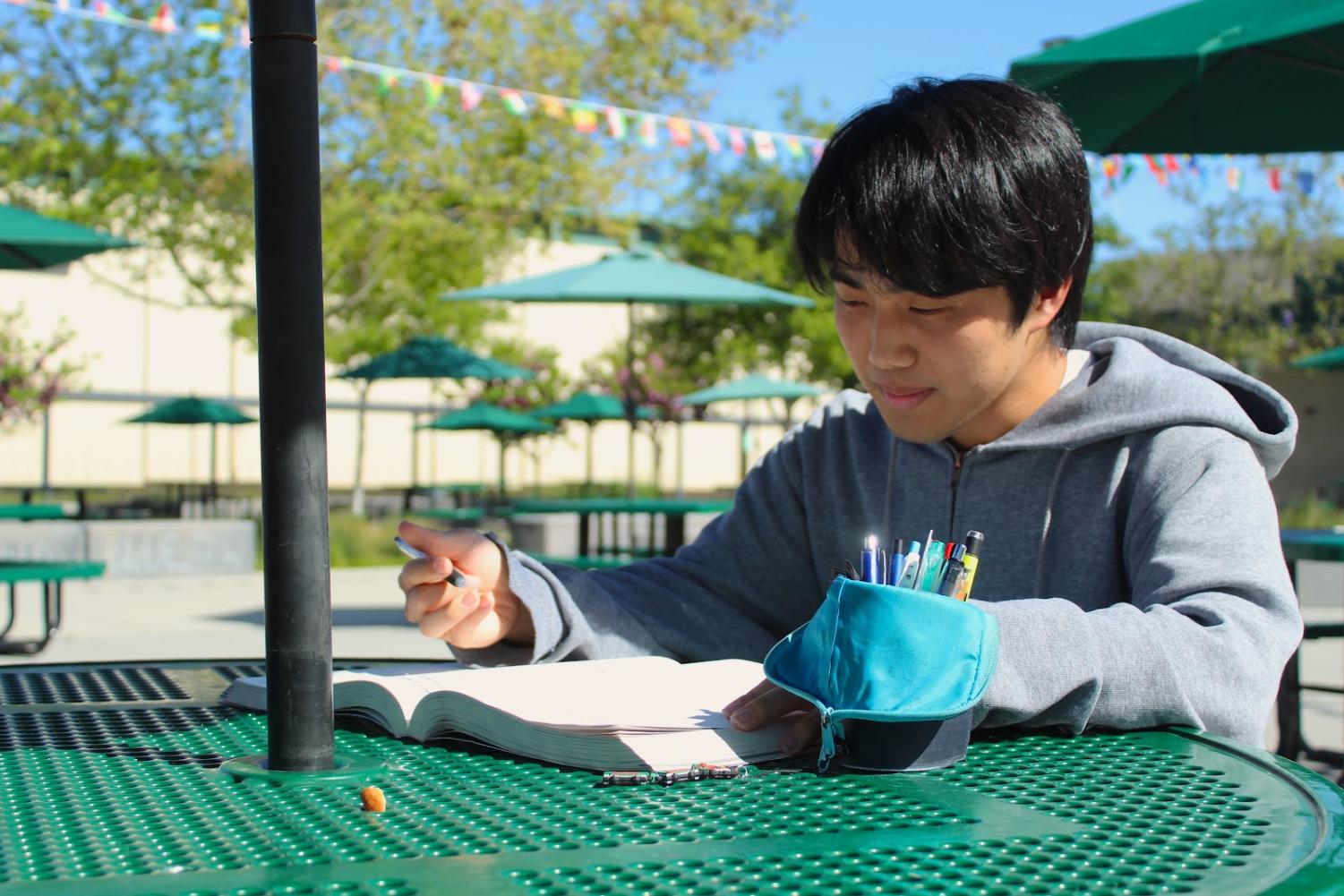 For many courses at HHS, especially STEM-related ones, taking an AP course means taking the final early, while the actual exam sits right around the corner. Although the test poses a great challenge, students across campus believe their preparation for the test will help them succeed. 
Junior Owen Fulcher took multiple AP courses in hopes that the classes will prepare him for the corresponding AP tests. However, the journey to success came with a fair share of learning obstacles, like understanding concepts, he said. 
To overcome these challenges, Fulcher said he turned to the various resources at his disposal. 
"I've cycled through old Khan Academy assignments for previous units because I kind of forgot everything from [first] semester," Fulcher said.  "I also go through old homework, textbook problems and do things that I have forgotten."
With a different approach, junior Krish Jhurani said he relies more on in-class practice for his success in his various AP classes like physics C and calculus BC. 
Physics C and calculus BC prepare students relatively well due to frequent AP exam simulations, which benefits anyone going into the actual test. The classes also help students gain test experience while also thoroughly understanding concepts, Jhurani said. 
Unlike Jhurani, junior Thea Gomard said the in-class practices for AP chemistry students struggled to prepare her well for the AP test. 
"I [felt] concerned about how some of the content aligned with the AP test," Gomard said. "I think there's a lot of times where [the teacher] could be a little stricter to help prepare for the rigor."
Senior Kaz Nakao shares a similar opinion to Gomard and said he feels a lack of motivation to put in practice prior to the exams. 
"I feel that I'm not well prepared, [not] knowing [how to answer]  a lot of the practice MCQ and just doing the process of elimination," Nakao said. "In stats, I would probably put that on myself for not studying, but I describe it as I kind of understand what's going on but some of the vocab I'm too lazy to learn." 
Aside from content preparation, junior Daniel Matsui Smola said students should focus on factors that can benefit them during test days like meditation and eating healthy food. 
Meditation correlates positively with improved GPA and accounted for a seven percent GPA increase. Meditation also correlated positively with better-standardized test scores by around five percent, according to the University of California at Santa Barbara. 
Along with sleeping and eating well, Smola calms himself before tests by playing games. 
"I wish I knew [better ways to destress], but I play OSU! to relax when I'm stressed because it helps me escape reality," Smola said. 
After enduring hours of practice and following a plan to stay focused on the day of the test, students like Smola feel prepared for their AP tests. 
"I was a little bit worried about physics C, but then we did like one practice test and the curve was insane," Smola said. "I could sleep, do the FRQ and still be chilling."