Crepes, cheeses, chocolates and croissants are all foods provided at the French club and French National Honor Society events, club president Sophie Park said. The clubs hope to improve the clubs this year so members no longer have to feel the burden of a club while staying informed of all club activities and events, Park added. 
"French Club and FNHS are perfect for students interested in exploring aspects of French culture while participating in fun socials and eating lots of delicious French food," Park, a junior, said.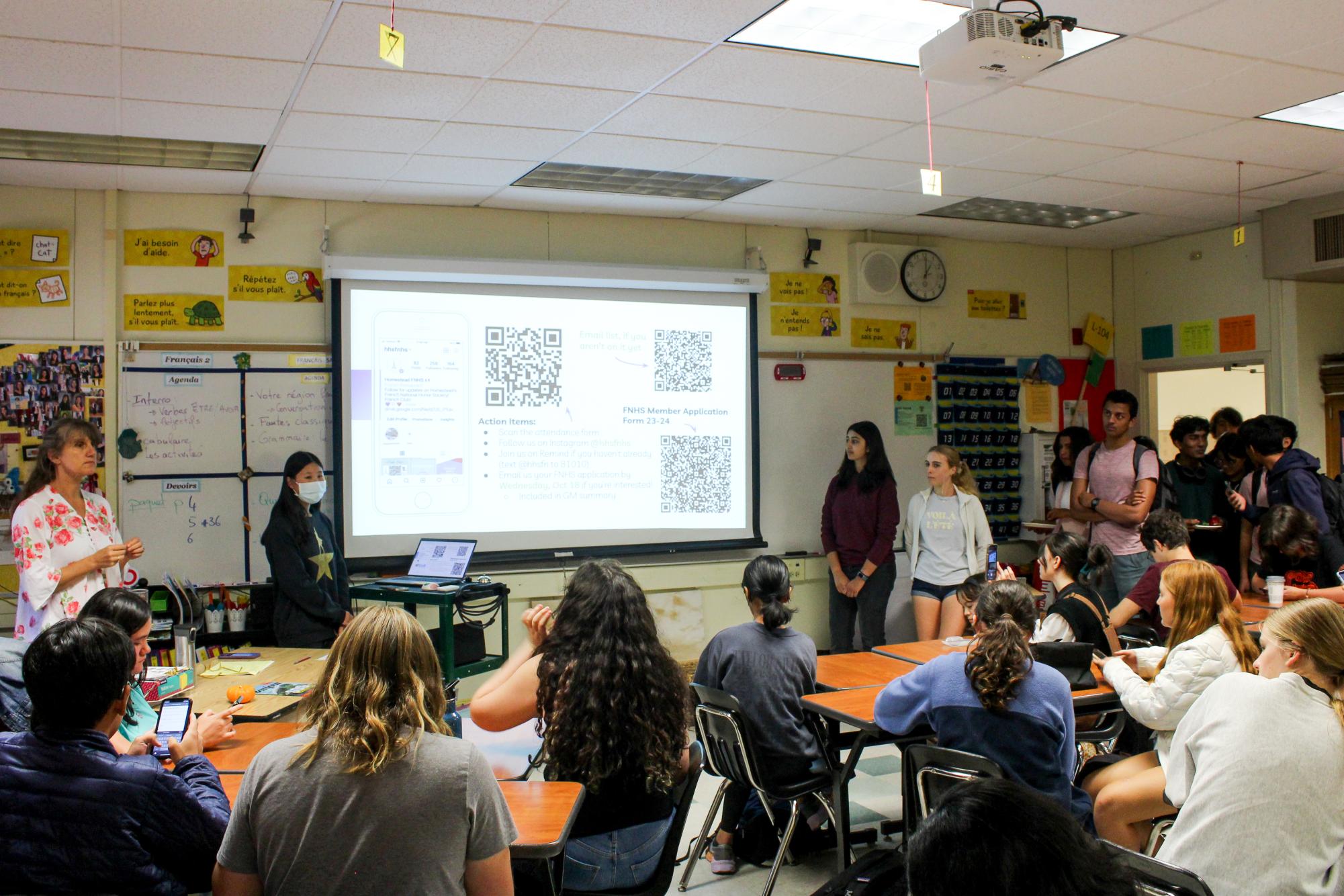 Although FNHS is primarily geared towards students in French 3 or above, the French club is open to everyone, even students without prior French experience, Park said. 
Both clubs hold general meetings together and have similar events and activities, but FNHS members are expected to attend community service events and tutor other students to potentially earn a graduation cord, Park said.
As a new school year begins, officers look to improve the club by spreading event and social information better and creating an inviting, relaxing club culture, Park said
Last year, many members left the club because of the stressful environment as it was difficult to keep track of the various socials and events the club offered, Park said. She said the club also lacked a welcoming environment for new members.
"I don't want [French Club and FNHS] to be a burden to members," Park said. "I want [members] to really enjoy everything we learn [this year]."
Park said she hopes to keep an organized event calendar so members can keep track of all the events and activities the clubs offer.
This year, FNHS wants to do a series of socials regarding various regions of France as well as a series of meetings learning about various French-speaking nations, Park said. 
The officer team is also planning collaborations with other clubs such as history or art clubs to explore the intersections of France culture, Park said. She especially likes dessert-themed socials, so members can look forward to many crepe socials and breakfast socials.
Park said she hopes to increase language engagement by fostering a welcoming space where members can enjoy learning about France. 
"It doesn't matter how much or how little they learn," Park said. "[I just want] members to learn a little bit more about the culture and what it's like to see life through a different lens."
Junior Ian Yoon, a new member, said he hopes to be able to hold fluid conversations and gain confidence in his speaking skills from French club. 
"I really like the energy of the club," Yoon said. "It is a very inviting community, even to beginners like me."
French club and FNHS are especially helpful for students taking French at HHS, junior Humza Dalal, a second-year member, said. 
"It's really nice to get to know the culture [of France] while you're learning the language at school," Dalal said. "Also you get to have some really good food which officers provide."
Dalal said there are many exciting events he looks forward to, but some grab his attention more than others. 
"I'm really looking forward to the various food socials and getting to know the culture through food," Dalal said. "I'm also looking forward to trying some new, cool foods [given at the end of general meetings] and making some new friends."