With clay in hand and a fresh outlook on the year, new teacher Jodi Johnson is taking over the ceramics wing this year after the previous teacher, Katie Schiltz, retired. 
Looking to implement her values into teaching, Johnson said she shares the importance of taking a break from devices.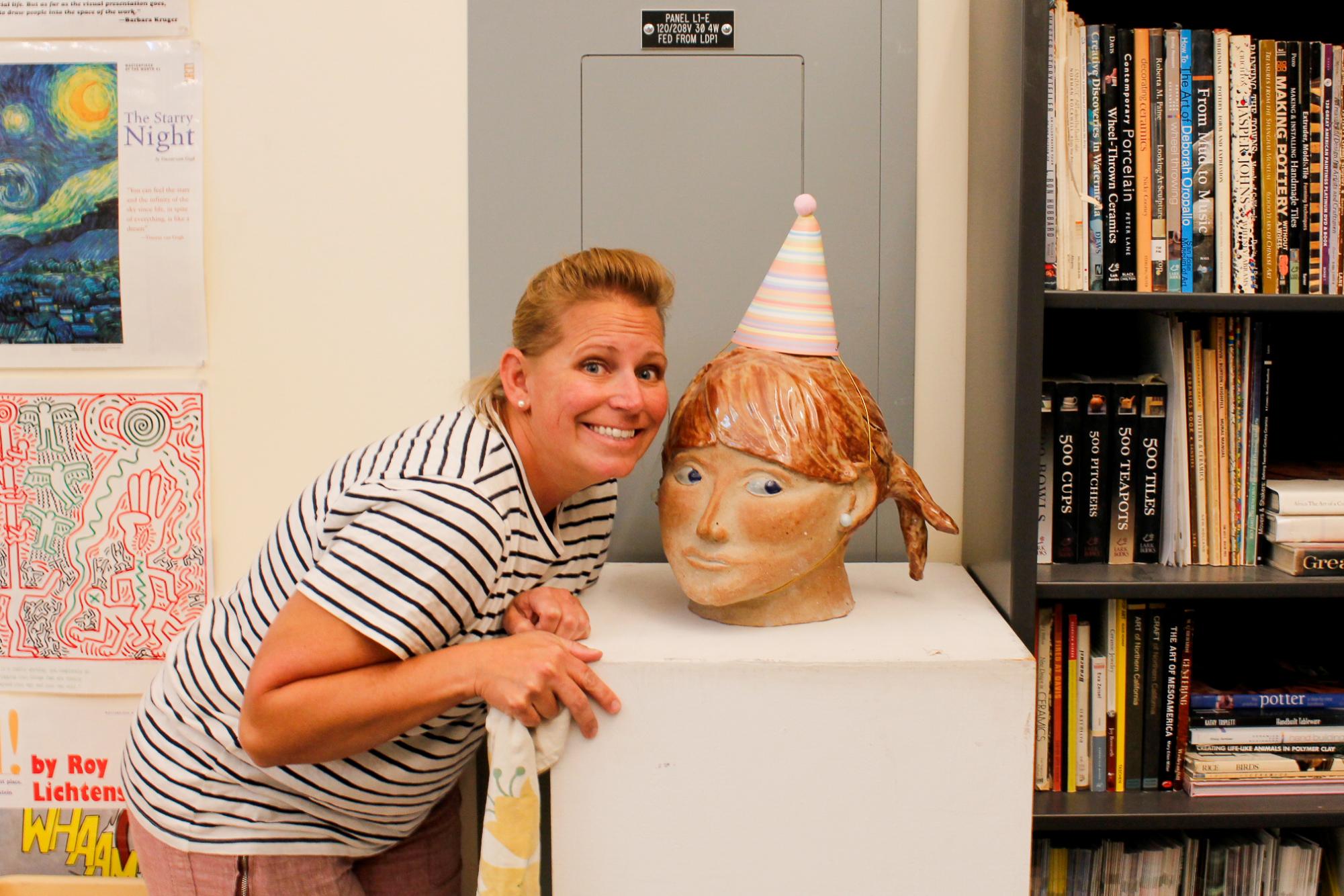 "[Ceramics is] just so hands-on, I feel like we're always on our phones or computers," Johnson said. "It's a creative way to express yourself, and you don't want to be on your phone because your hands are covered in clay."
Because of declining enrollment in the district, Johnson said she was split between teaching at Monta Vista and Cupertino. While she loved both schools, Johnson said teaching at both high schools became difficult.
"I didn't feel like I was making connections with students and that's a really big part of my job, being heard when students need me," Johnson said. "It just felt like it was time to do something new."
After deciding to make the switch, Johnson said she could not be happier with her choice. 
"It sounds super cheesy and corny," Johnson said. "But I just feel happy again, happy and invigorated by my job." 
In regards to Schiltz, Johnson said she hopes to be her own kind of teacher and not succumb to any sort of expectations students have from previous years.
"I feel like sometimes there are shoes to be filled, and I definitely can't fill her specific shoes because we're two different people and we teach in different ways," Johnson said. 
Ceramics student, sophomore Franklin Nguyen said he enjoys the balance of Johnson's teaching style. While she can be strict, she is still a nice teacher, Nguyen said.
"You're expected to pay attention," Nguyen said. "It's pretty chill, you can just talk while doing work and she doesn't mind that." 
Another student, senior Amulya Meduri said it is a big stress reliever at the end of the day, thanks to Johnson's kindness and interactive approach to teaching the art of ceramics.
"She doesn't like to just lecture," Meduri said. "She tries to talk less and help, but let us take over our projects and have more control over what we're doing."
Johnson said her priorities are to push her students to the next level, helping them reach their fullest potential. 
"No matter what our skill level is, we can always do better," Johnson said. "I just want everyone to have fun and explore and learn."