No acting needed
Sia releases seventh studio album, an undeniable hit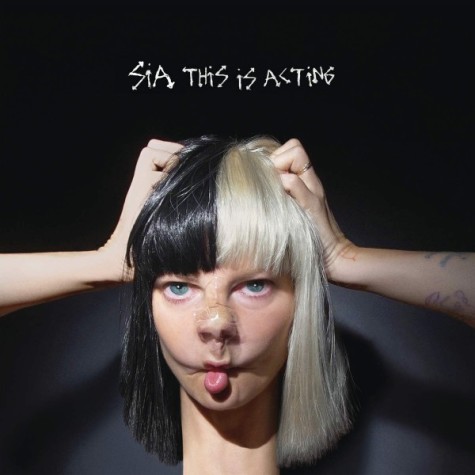 I
f you enjoy listening to music at the crossroads of pop and alternative, Sia's new album "This Is Acting" is for you. It is the elusive artist's seventh studio release.
The singer had a unique inspiration behind all twelve tracks on the album. All of the songs are self-written and had been pitched to music superstars, just to be rejected. Instead of scrapping the music, she recorded the songs herself and thus created "This Is Acting."
"I feel like they're hits, but nobody wanted them," Sia said, according to the album page on iTunes.
I would have to agree with Sia, as the album had me dancing, trying to sing along (even though I didn't know the lyrics) and thinking. Many of the songs contained thought-provoking lyrics paired with outstanding vocals and musicality.
One of the most impressive aspects of the album is the variety between all 12 tracks. A slower song will play, leaving the listener in a state of peaceful thought, and will immediately be followed by an upbeat tune that makes one want to get up and dance. None of the songs were repetitive and all contain such different messages and themes, that it is close to impossible to say two songs sound the same.
A standout track on the album is "Footprints," with an upbeat rhythm and a catchy melody that slowly fade into calmer verses. This was my personal favorite, as it is a relatable storyline of vulnerability, told through a powerful ballad.
Other noteworthy songs include "Alive," a spine-tingling anthem that does the best job of showcasing Sia's ranging vocal talents, and "Unstoppable," a fast-paced tune that oozes confidence and power.
"This Is Acting" is an undeniably strong album from Sia. Its 12 tracks left me wondering why she doesn't get more recognition for her music and also left me in full support of any future award nominations for the album.
I highly recommend listening to "This Is Acting." You won't be disappointed; I surely wasn't. This unique album receives a 4.5 out of five stars from me.
The album is available for purchase for $9.99 on the Apple iTunes store.