The Talent Among Us
This Year's Talent came with many new talents
Sean Cheng
Freshman Sean Cheng said he first started playing the guitar and singing for his friends and family, but did not embrace his talent until he was part of a band. Cheng said he has been playing the guitar for about a year and singing for three years.
"Playing the guitar helps me create my own interpretation to a song," Cheng said.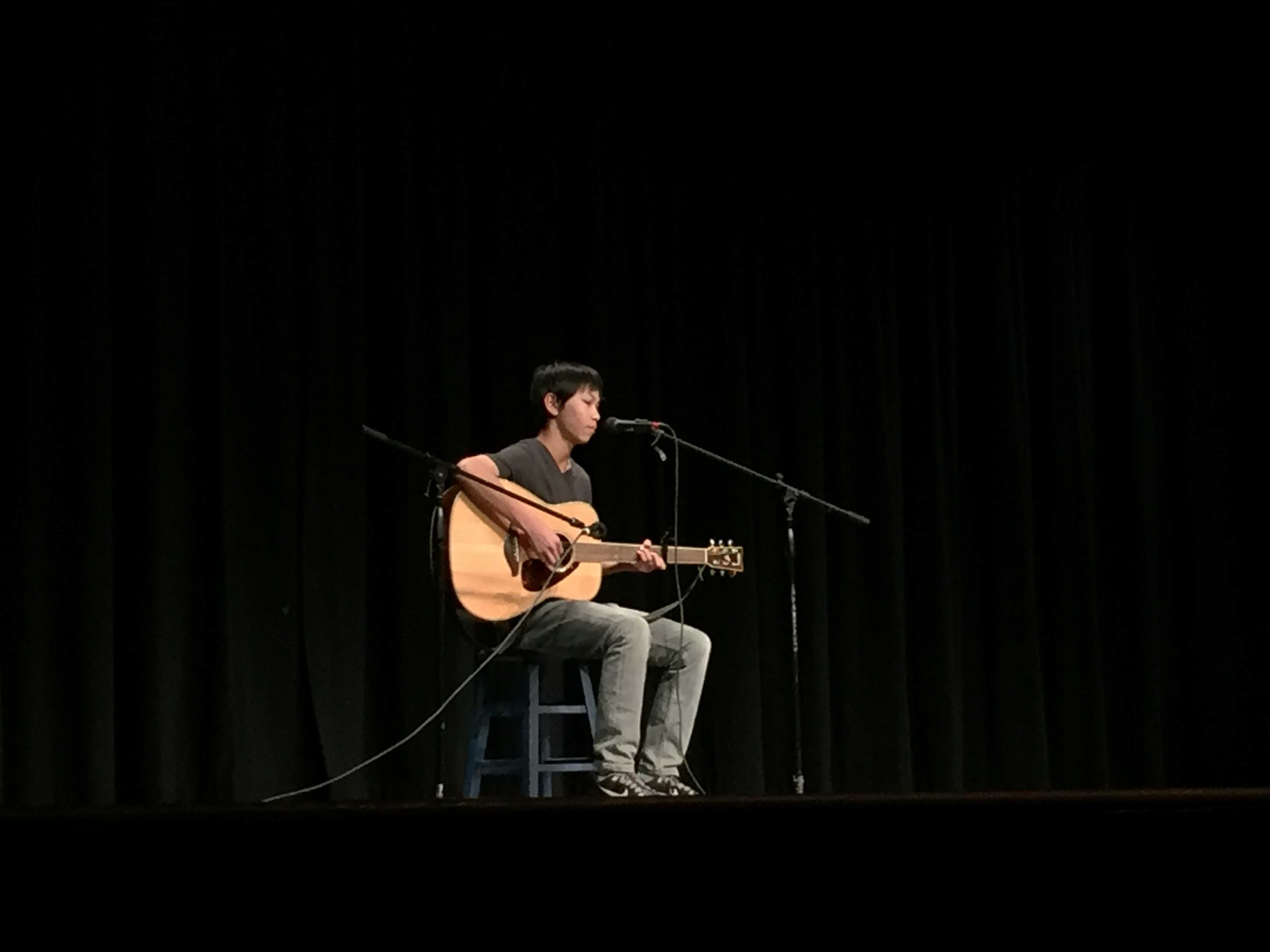 Ashley Hall
Senior Ashley Hall said she has been singing for as long as she can remember, and it has remained a passion.
"I like performing for people, seeing their reaction," Hall said, "seeing them feel the story behind the story."
Her first performance was in a musical production of "Treasure Island," in which she played a cabin boy, Hall said. Hall's most recent performance includes being part of this year's talent show and a finalist on "South Bay Teen Idol."
"Very mighty voice," Arévalo said.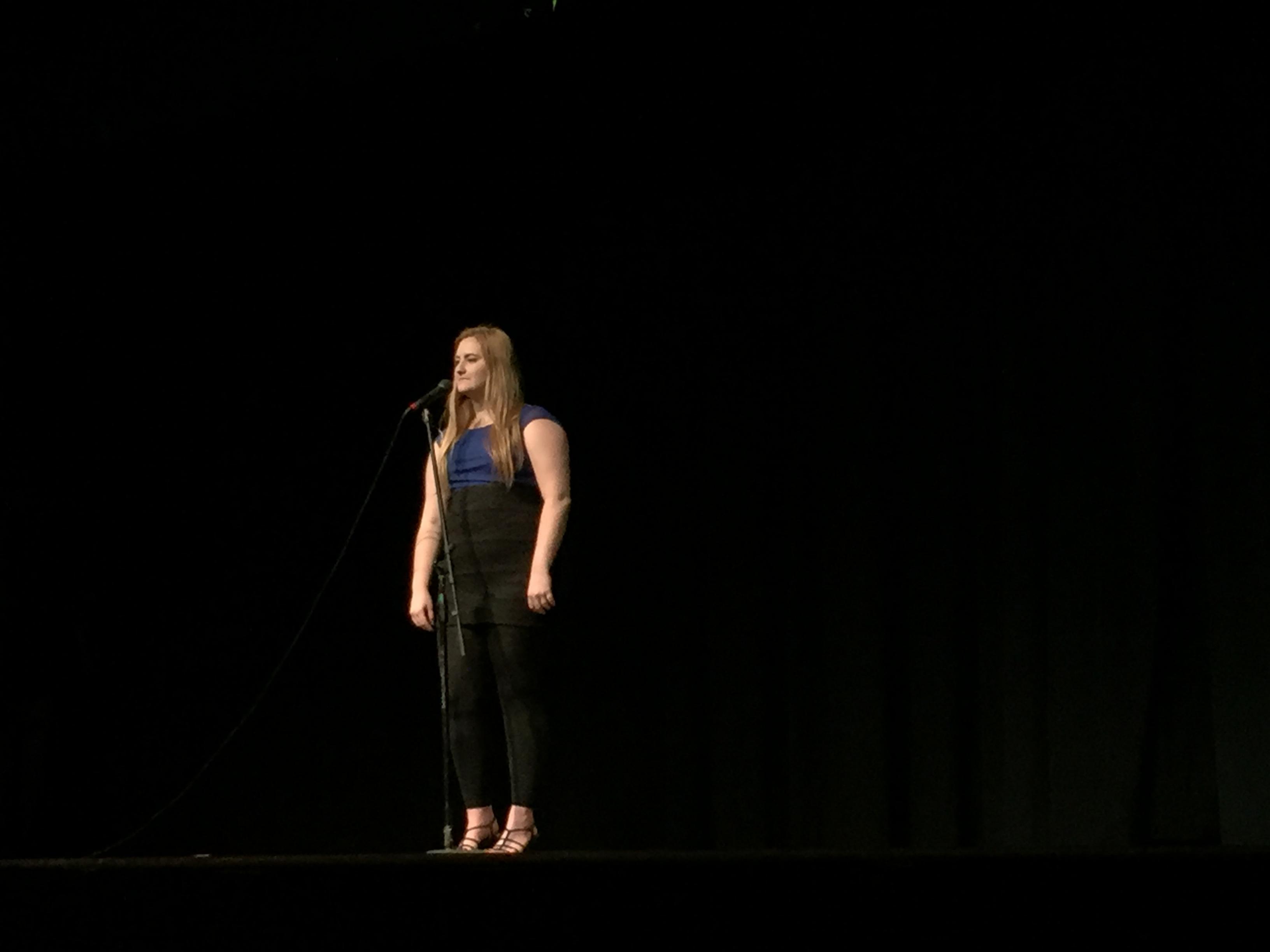 Aleksander Antic
Senior Aleksander Antic said he taught himself six years ago how to yo-yo so he could join a club at Cupertino Middle School.
"I didn't join [the club] because I didn't want to be hazed," Antic said. Now he said it has become a profession of his, allowing him to participate in the talent show for the past three years. Antic said he taught himself how to yo-yo during his free time.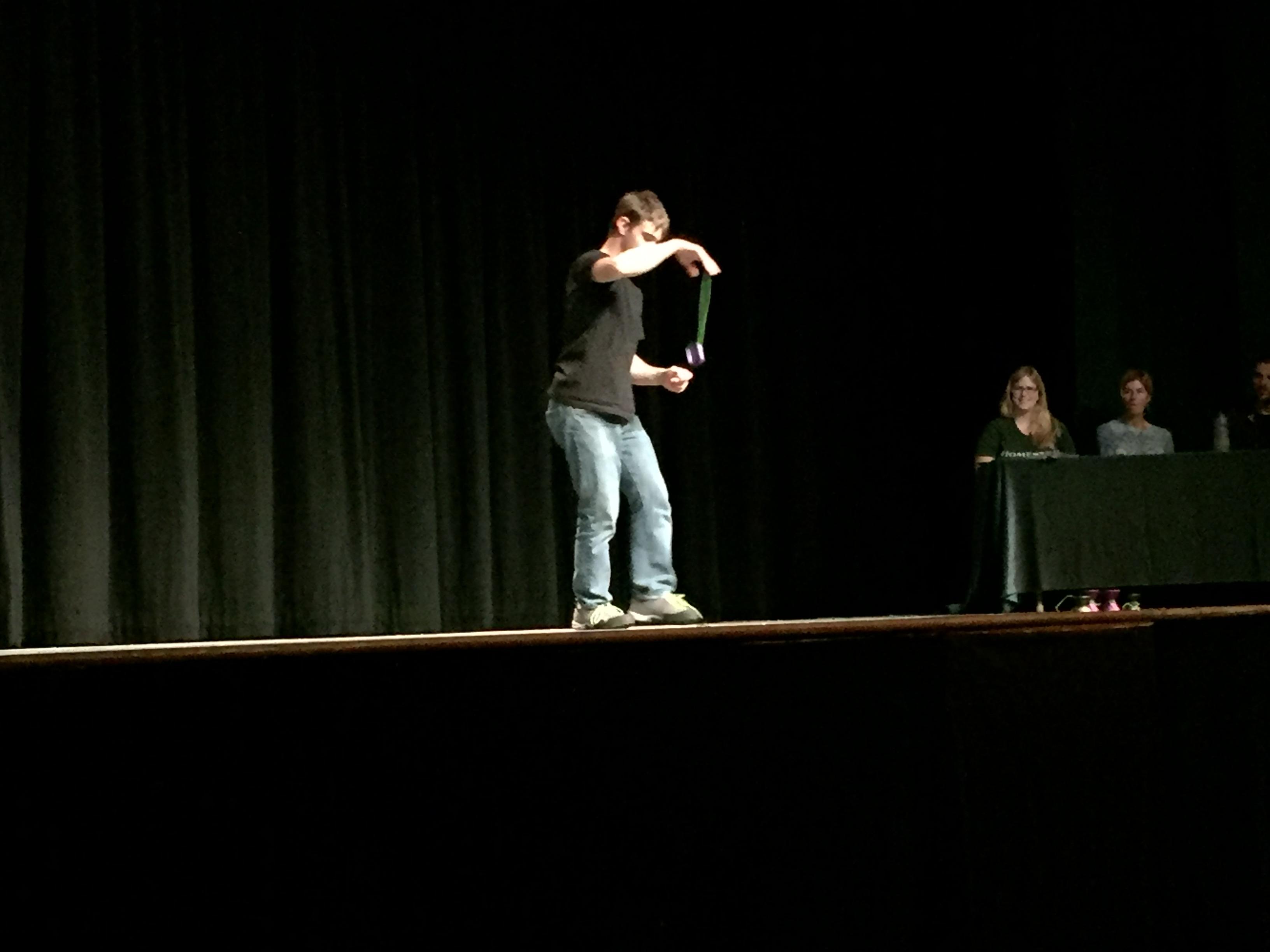 Kali
Juniors Jeanette Bui, Cameron Lee, Hana Vu and Katrina Chang started their friendship and dance career in Korean Krew through Korean pop. "[We had] auditioned for two other shows [but] didn't make it," Lee said. The dance group went from not being able to participate in prior shows to winning this year's talent show.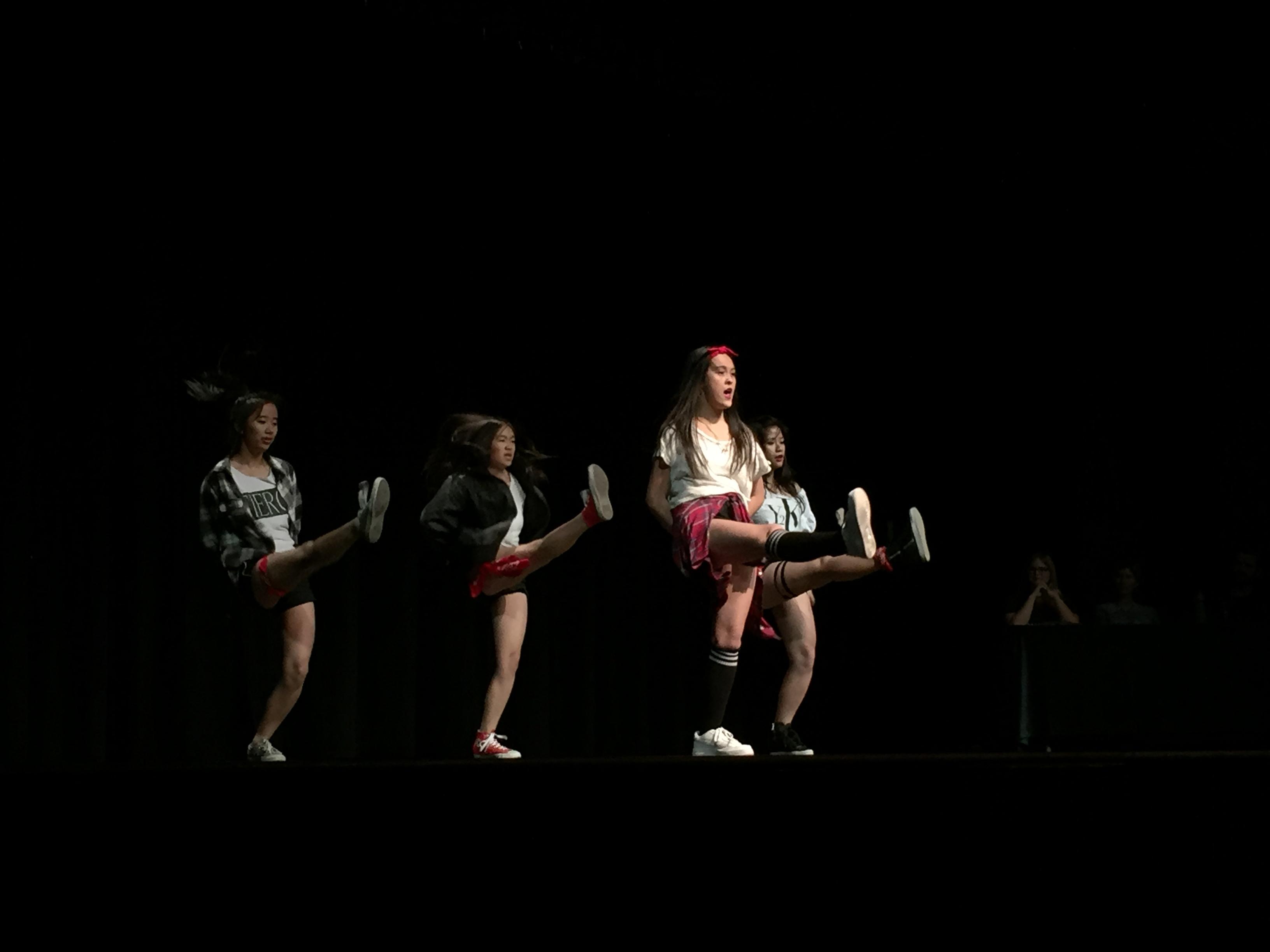 Svitlana Kuklenko
Freshman Svitlana Kuklenko said she was shocked when told she was able to be a part of the talent show. She said she began playing piano seven going on eight years ago and performed in her piano school's recitals.
Judge Rupe said, "[Svitlana] played with such intensity I feel like I should go fight a bear."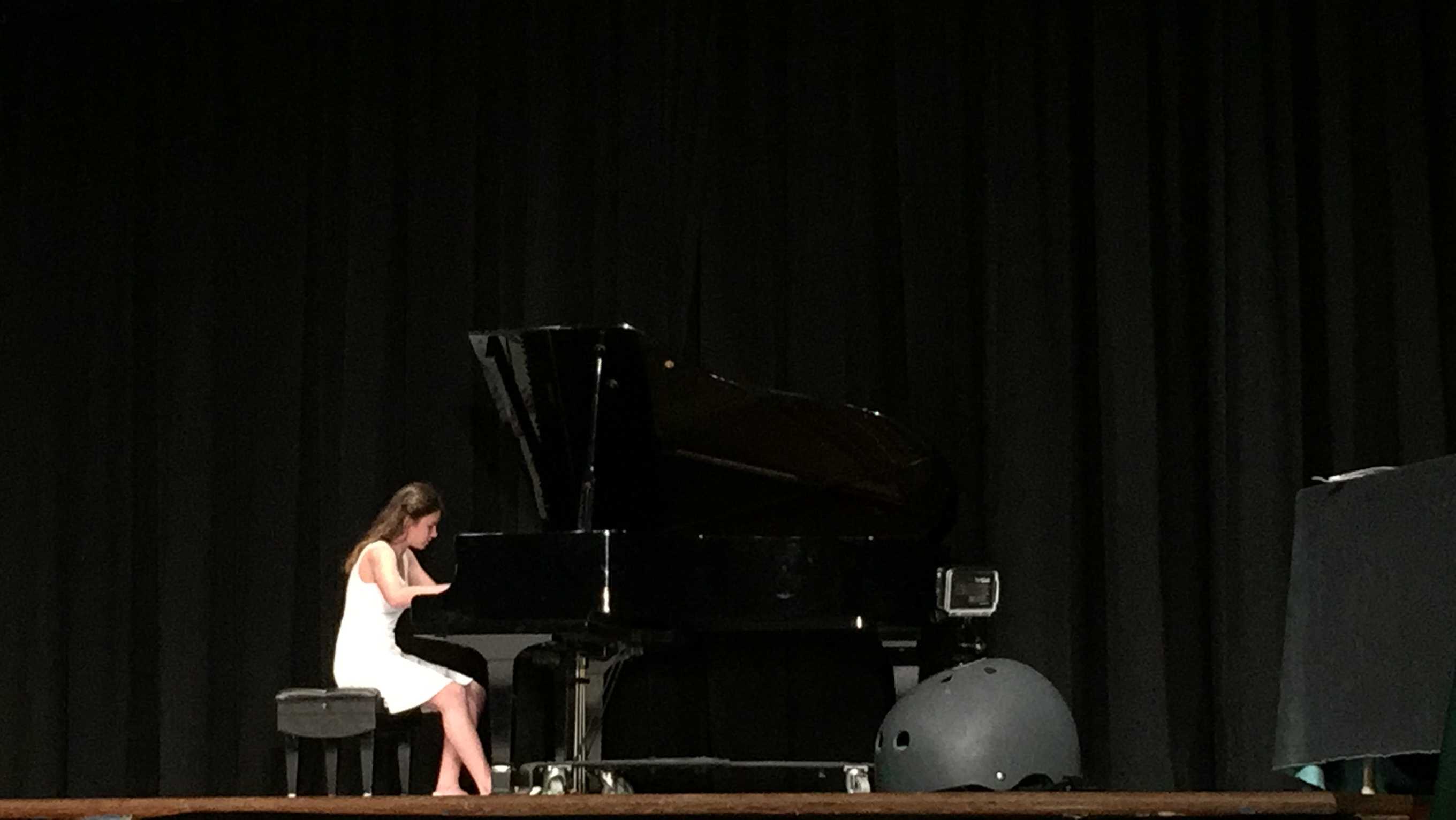 Jason Pi
Senior Jason Pi said he began breakdancing in seventh grade, but did hip-hop dancing for the talent show. He said he began performing for his friends and family. Although he was shy for a while he thought he would "do something crazy" before he graduates. "Dancing makes me happy," Pi said. He said he will continue to do so in the future.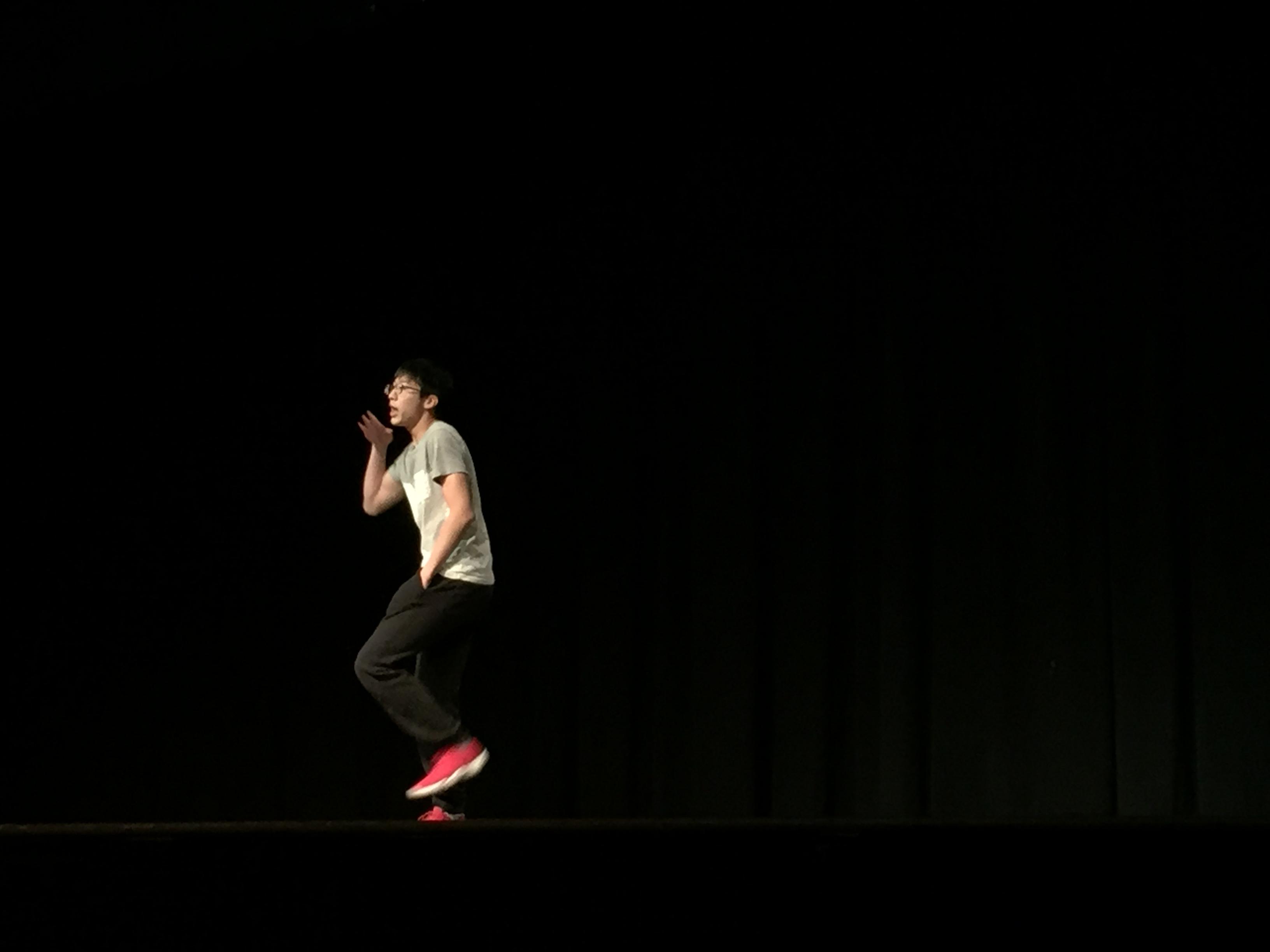 Laura Salvaggio & Valerie Hu
Sophomore Laura Salvaggio and freshman Valerie Hu both said they love musical theater, singing and found many commonalities, including their love for Sudden Foster, when they met a month ago in Erin Ronan's  math class.
"I've been doing musical theater since I was six… but started taking voice lessons a year ago," Hu said. Salvaggio said she likes to do musical theater in her free time. They began singing together when Salvaggio went over to Hu's house and tried singing with notes on the piano. They auditioned for the talent show when they heard about it on the morning announcements, Hu said.