Floating on clouds of flowers
Zayn Malik's solo career has me solo deep in my thoughts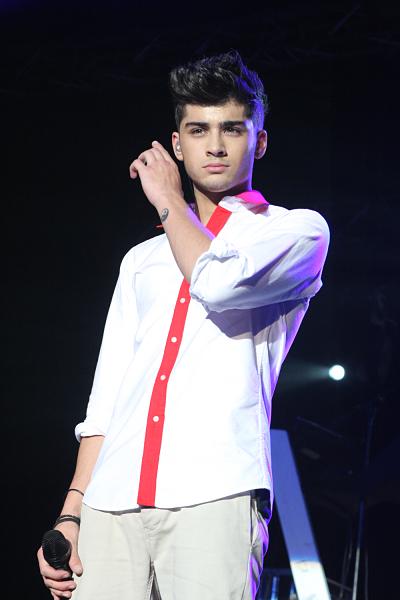 The album "Mind of Mine" was a great start for Zayn Malik's commencement of a solo career. Malik's album was released on March 25 with a blend of "Frank Ocean and Usher," according to the album overview on iTunes.
When I first saw the names of the songs on the album, I could not resist wondering why Malik decided to title his songs with a mixture of capital letters and lowercase letters, excluding the lead single, "PILLOWTALK."
It was the first song I heard from Malik's album with its release on Jan. 24.A friend who loves the song introduced me to it. However for me, it was an acquired taste.
After hearing the song a couple times, I was finally able to sing along and enjoy the lyrics and melody.
Another song to come prior to the album debut was "iT's YoU," which I enjoyed with its slow beat, Malik's high voice and long-lasting vocals when he sings "It's you."
Following the song "iT's YoU" on the album is "BeFoUr," which did not knock the ball out of my ballpark. However, I do enjoy quicker beats and it did have a faster beat than "PILLOWTALK" and the rest of the album.
Some of the songs I enjoyed hearing were "PILLOWTALK," "iT's YoU," his "INTERMISSION: fLoWer" and "rEaR vIeW."
I could not get over the song, especially the chorus of rEaR vIeW, "Heard about all the things you've done / Heard about all the love you lost, It was over before it began / Heard about all that you've been through, It sounds like you need a friend[…]."
The whole album with its combination of pop and R&B will have you in the rearview mirror wanting to talk into your pillow on Sunset Dr. about all the relationships you have had. It will have you questioning if "you are looking in the right place" for love, according to Zayn's song wRoNg featuring Kehlani.
The song also had me question whether being in a relationship automatically means that it is a real relationship, as the song said, "Don't think because you are with me this is real."
Zayn's song following wRoNg, fOoL fOr YoU had me on the brink of tears as he talks of tainted love and being "a fool for you… and the things you do."
The album overall had me asking myself a lot of questions concerning my past, current and future relationships.
I know I do not want to be looking in the wrong place for love.
By far my favorite part of the album was Malik's short, "INTERMISSION: fLoWer." I was captivated by the humming and strumming of the guitar combined with Malik's, "lace-like vocal melody in his father's native Urdu," according to the album description on iTunes.
I could not help but fall in love with all the sounds. Every time I hear the intermission I feel as if I am transported to Pakistan floating on a bed of clouds with delicate flowers surrounding the clouds.