Take a ride
New Passenger album is an impressive blend of powerful lyrics and unique voices
P
assenger's new album, "Young as the Morning Old as the Sea," was released on Sept. 23. Most people tend to only know Passenger because of his overwhelmingly popular song "Let Her Go." While this song was a relatable and entertaining track to listen to, the new album outshines the old.
Passenger is a stage name for musician Mike Rosenberg, and his new content is his seventh studio album.
Listening to this folk-style album reminds me of long, relaxing drives in the mountains or a cloudy day at the beach. Rosenberg's unique and soulful voice provides a calming tone and  mesmerizes his audience. Known for his insightful and poetic lyrics, this album is no different; each song is an invitation to explore your own mind, thoughts and life.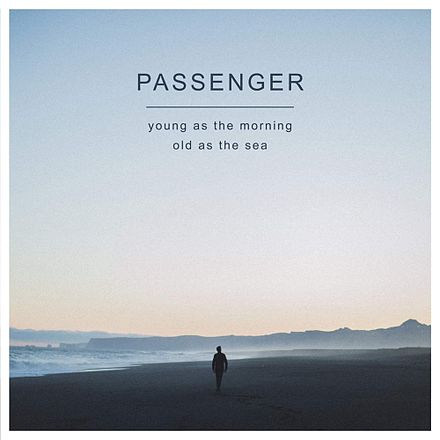 A stand out track of the album is "Anywhere," which is a combination of a gentle love story and an upbeat song. Through the lyrics of this song, Rosenberg encourages listeners to be dedicated to their loved ones.
Another highlight of the album is "Beautiful Birds," a track featuring Birdy, a popular indie-folk singer. The two unique voices intertwine to create a stunning song with a melancholy tone.
The least purchased song on iTunes is "Fool's Gold," yet I strongly disagree with this rating. "Fool's Gold" was one of my favorite songs on the album because of its meaningful lyrics and beautiful instrumentals.
The final six tracks on the album are acoustic versions of other songs, adding depth to the types of music that is offered.
I preferred some of the acoustic versions of songs over their original sound, especially the track, "The Long Road." In its original form, this song seems rushed and its background instrumentals are distracting. However the acoustic version focuses on Rosenberg's voice and transforms the song into something much better.
As a whole, "Young as the Morning Old as the Sea" offers incredible new music from Passenger, proving he is not a one-hit wonder. I highly encourage anyone who enjoys the indie-folk genre or anyone who wants to listen to something new to check out this album.
It can be purchased on the iTunes Store for $13.99.