'War & Leisure' wins the battle
Grammy award winning artist Miguel releases new album
M iguel, R&B/soul artist, has been under the radar since he released his last album, "Wildheart." However, his newest work might propel him into the stardom he's always deserved.
Not only has Miguel resurrected the true meaning of R&B/soul music in "War & Leisure," he has rejuvenated the genre as a whole.
The newer, fresher, more original sound that shines in his eclectic music, through modern production and soulful vocals fills the gap in R&B music right now. His unique melodies and  ad-libs reveal his one-of-a-kind artistry.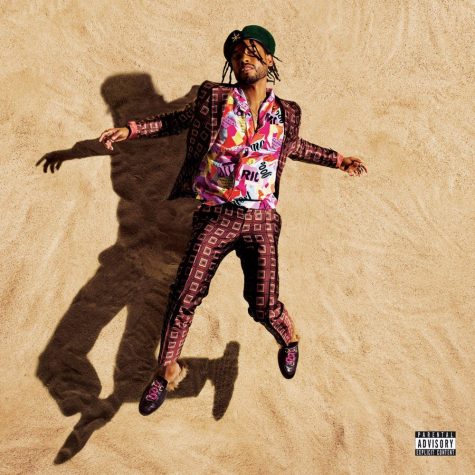 Although, he blends rock, hip-hop and electronic sounds, there is the hint of familiarity in Miguel's music attributable to R&B.
The versatility that Miguel has shown in this album leads the listener through a range of contagious emotions. I was already snapping my fingers and dancing to the smooth beat of "Pineapple Skies" not even two tracks in.
In the ninth track, "Caramelo Duro," Miguel showed off his spanish singing skills in a collaboration with up and coming Colombian artist Kali Uchis. The funky beat and sexy vocals had me moving my hips as well.
In addition to the groovy songs on the album, there were also more laid-back tracks such as "Come Through and Chill," featuring J.Cole and Salaam Remi. The subtle sample vocals in the background complimented his effortless singing in the chorus in a way that cleared my mind and filled the room with a vibe that only Miguel can convey.
This album is exactly what has been missing in the R&B/soul genre. The way in which Miguel's voice blended in with the tracks in this record was enough for me to channel the emotions he was singing with.
The endless experimentation in his music reveals the  uniqueness to his sound that is unparalleled right now. He pushes the R&B boundaries, but never loses the genre's vibe.
Miguel is bringing a whole new energy to his music that makes it more than enjoyable. It is the simplistic lyrics, effortless vocals and intricate production that will have people playing this album on repeat.