'Black Panther' soundtrack lives up to same hype as film
Album inspired by Marvel movie hosts long list of talented artists
Not only does Marvel's upcoming film "Black Panther" host an incredible cast, but the movie's soundtrack brings musical icon Kendrick Lamar to the list of creatives working on the highly anticipated movie.
Lamar announced his role in producing and curating the soundtrack on Jan. 4, when he dropped "All the Stars," a collaboration with SZA, which is a featured song on the album. The entirety of the soundtrack was released on Feb. 9.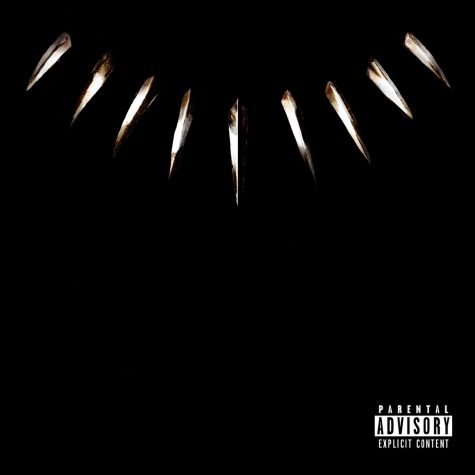 The album presents songs from and inspired by the "Black Panther" film, which is to hit theaters on Feb. 16. The movie has created a wave of hype, as it is anticipated to be a fresh blend of superhero action and social commentary. More tickets were sold in advance than any previous superhero film, according to CNN.
A large part of the excitement surrounding "Black Panther" is the fact that it is the first Marvel film directed by a black person and one of the only blockbuster superhero movies with a predominantly African-American cast. The movie shines a light on African culture, something often ignored in Hollywood, especially in action features.
Lamar's album reflects this same culture from the movie. Not only does the soundtrack host some of the most prominent black artists of the industry, such as The Weeknd, Khalid, SZA, Anderson Paak and Travis Scott, but the sounds and lyrics of the album offer a range of perspectives that emphasize the values of the film.
There is a huge spectrum of variety in the soundtrack. Each featured artist is allowed to express their own style under the theme of the film, with songs ranging from the pop-inspired R&B in "The Ways" to the intense hip-hop of "X."
Lamar keeps the album cohesive in subtle nods to his own style heard in every song. His ability to tie such a broad range of songs together into a united format shows his musical prowess. His choice to allow participating musicians such freedom in expression strengthens the message of the album through diversity.
Due to the expanse of style, it is unlikely that one person will love every single song on the soundtrack. Personally, I disliked "King's Dead" because I am not a fan of trap rap. However, I adored the reggae-rap style of "Seasons." These are matters of taste, and despite mixed opinions on certain songs, the album as a united work is a genuine masterpiece.
"Black Panther" is already set to break records and set new expectations as a superhero movie, and in this same manner, Lamar's accompanying album expands possibilities for what a film soundtrack can be.