Movie Literate: How quality animated films transcend age
Innovative visual effects, music, voice acting create an unforgettable experience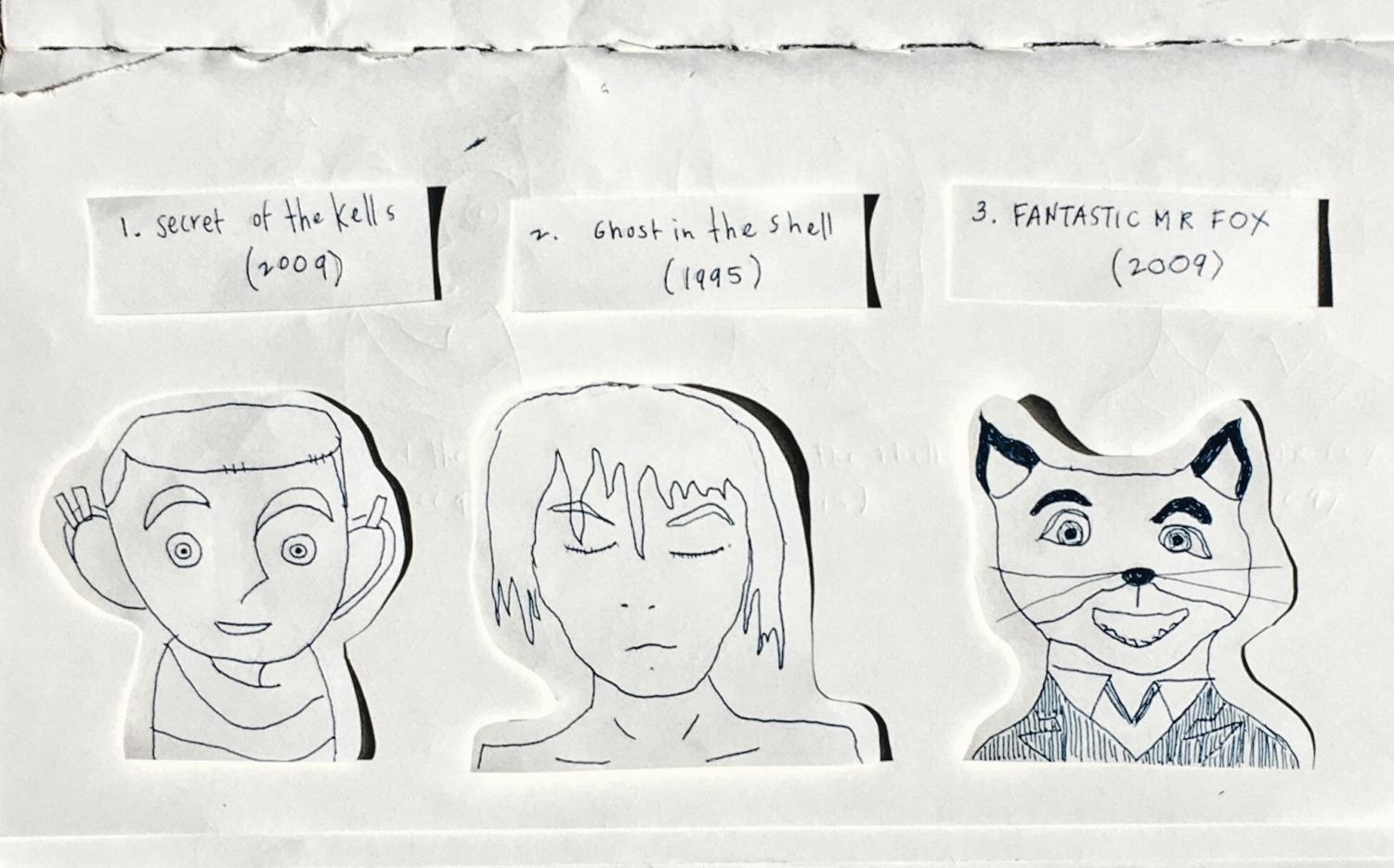 Everyone remembers their first movies. Maybe not their very first movie, maybe not the date and time, but a memory of a blur of colors and scenes that provoked you to beg your parents to press play on the DVD player one more time.
For many of us, those movies were animated films. For me, it was "Mulan," "Finding Nemo" and "The Lion King" that took the cake. The funny thing about memory is that I can only vaguely tell you the plot to all of these movies, yet at some point in my life, I was watching them every week for months.
Animation is often our first step into the world of movies. As a result, there is always an assumption that the genre of animation should not be treated as a meaningful body of cinema because it is often associated with younger and less experienced viewers.
While Pixar and Disney have produced a lot of memorable and award-winning content, after a while audiences realize that the story of a princess discovering who she really is can only be reproduced so many times.
As a result, traditional Pixar and Disney movies seem to be headed down the same path as the repetitive cycle of Marvel movies. But while we watch mediocre animated movies like "Incredibles 2" and "Ralph Breaks the Internet," there is still hope for this dying genre, as seen through examples from previously acclaimed movies.
Director Wes Anderson, for one, never ceases to impress. Every time I watch his stop-motion work, such as "Fantastic Mr. Fox," I always find something unique in the animation style, whether it be the cotton used to show an explosion or real suds used to animate a chemical spill. Even though Anderson uses the same primary set of actors in all of his works, his movie adaptation of Roald Dahl's iconic book puts famous names to the voices we heard in our heads while we were reading as children.
Accompanying every dynamic animation that jumps out at you, there is an equally dynamic soundtrack. With legendary composer Alexandre Desplat, who composed works featured in "Harry Potter and the Deathly Hallows" (Parts I and II), as well as in "The King's Speech," the plot is constantly invoking the mood of the scene in a way that will make crying at an animated film seem justified.
While we're at it, I also want to give a shoutout to "Secret of Kells," an animated film directed by Tomm Moore and Nora Twomey, which uses a beautiful combination of traditional Celtic art combined with abstract animation design. With a soundtrack by accomplished composer Bruno Coulais, we are brought back to 18th-century Ireland, where a young boy named Brenden learns how to forge his own path while still in the shadow of his uncle.
To put it simply, animation has all the creative potential of live-action movies, such as fabricating a screenplay, writing a soundtrack and hiring talented voice actors, while also having the added creative freedom to create an entire world, quite literally from pen and paper, where the sky is the limit. You don't have to settle for sequels that are located in the same 2D city with the same 1D characters.
I urge you to explore everything, from the futuristic world of Mamoru Oshii's "Ghost in the Shell" to Stéphane Aubier, Vincent Patar and Benjamin Renner's animal world of "Ernest and Celestine." Just because a movie is animated doesn't mean that it shouldn't have the deeper meaning, screenplay and artistic complexity of a live-action movie.