A week in the life: William Scott
A look into the routine of a varsity cross-country runner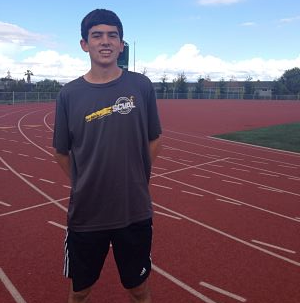 Athletes train hard and for long periods of time like William Scott, junior, who is on varsity cross-country. The team trains five days a week after school from 3:30 p.m. to around 6 p.m. and occasionally lifts weights until 7 p.m. The team trains on their own on Saturdays, which contributes to a total of six days out of the week total the team trains for cross-country.
Scott originally joined cross-country because a lot of his friends were doing it, and he wanted to do something that would improve his fitness. But, later he realized that cross-country is a lot of fun because of the team aspect.
"I like being a part of a team and even though you run your individual race," Scott said. "What you do really impacts the other people on your team and in your race because you're scored together."
Scott said there is pressure to run well because if you have a bad race there is room for improvement. But there is still a team aspect. Being on varsity, there is competition to outrun each other for both girls and boys to become better, faster, stronger.
"The girls are just as competitive as the [boys],"Scott said. "There [are] a couple of [girls] that are definitely really good and train really hard and keep up with some of the guys and that makes us work harder."
Scott says he likes the challenge the other runners give to the team. Other than cross-country, Scott spends three hours a day on weekdays doing homework, which could become very frustrating to most. But Scott said that as long as you manage time well there is enough time to do cross country, homework and also sleep, which is important too.
On the weekends, Scott drives to state parks, goes hiking, studies random trivia and competes in Quiz Bowl tournaments and cross-country tournaments. Scott does not only succeed on the track but also in the classroom!