Turf fields pose potential health risks
District administrators looking into replacing potentially harmful infill
Artificial grass, commonly known as turf, has become a staple for at least 5,500 high school fields across the nation, according to the Synthetic Turf Council, and is what athletes regularly play and practice on.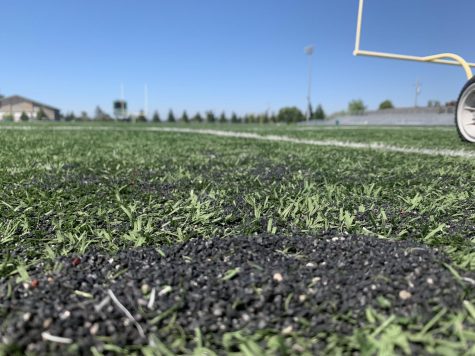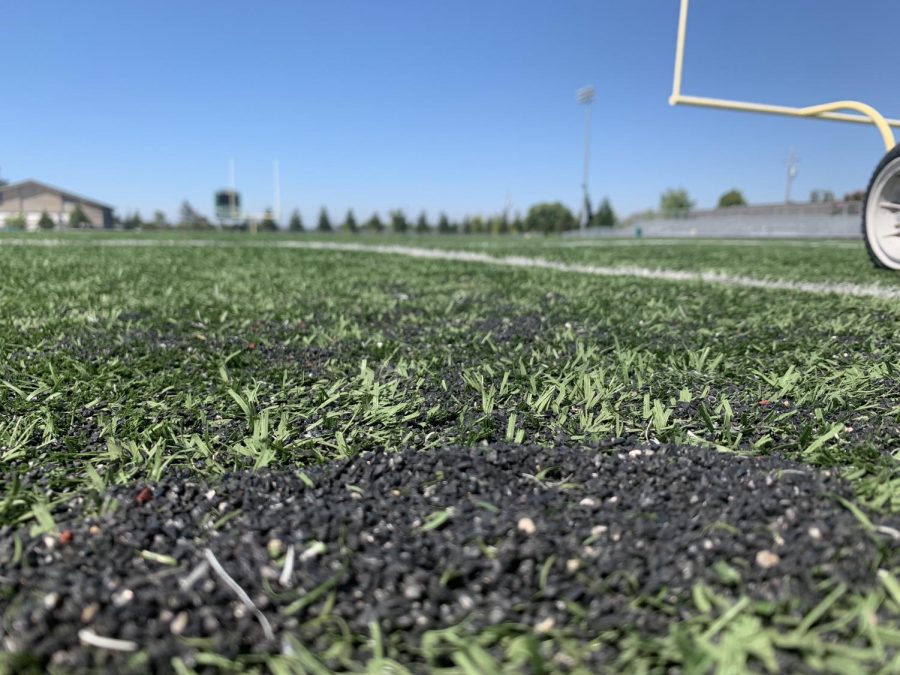 However, research has found a link between playing on turf fields and developing health risks such as skin cancer, pneumonia and leukemia, according to The Conversation. Such risks are due to the presence of recycled tire rubbers in turfs.
FUHSD Superintendent Polly Bove said she is aware of the potential dangers of rubber infill and has taken actions to attempt to provide a safer environment for athletes.
After assessing the dangers of using regular infill, Bove said she made the decision to instead utilize encapsulated tire crumbs. According to Diana M. Zuckerman, President of the National Center for Health Research, encapsulated tuf eliminates 70 percent of harmful compounds found in regular turf. 
While using encapsulated tire crumbs helps reduce health risks, Zuckerman also said that 30 percent of the toxic chemicals in the encapsulated crumbs is still exposed and could be dangerous to athletes. 
Facilities director Toby Mockler said the turf fields are not as dangerous to athletes as it might seem.
"[An] athlete is probably not at that 30 percent risk," Mockler said. "That's the highest probability. [Whereas] for someone that works in it every day, all day, the risk is much higher, [prompting them to wear respiratory masks]. For an athlete that's going to be on the surface for maybe eight hours in a week — [and] no more — that risk is probably less than a tenth of that." 
During soccer season, Junior Sky Ng Thow Hing said he spends about 12 hours a week practicing on the turf. This means that in one season, an average soccer player will pay 168 hours a week on the turf fields. The turf fields also get very hot during games, Ng Thow Hing said.  
"In the shade it's 86 degrees, but out in the center of the soccer field where kids are playing soccer … [temperatures can reach] 160.6 degrees," according to a study by Geoffrey Croft, founder of NYC Park Advocates. 
Following this study, the NYC Health Department began to assess the risks that come with artificial turf fields. 
"Since crumb-rubber turf absorbs and retains heat, the NYC Health Department report says heat is the primary health concern associated with playing on the fields," the NYC Health Department report states. "It says people can suffer dehydration, heatstroke and thermal burns at field temperatures above 115 degrees." 
Coconut husk and cork infill are two types of infills that are harm-free, can successfully reduce the heat risk of the turf field and are environmentally friendly, according to Alpine Services, a central consulting organization for athletic fields.
"We are still investigating what kind of infill to consider for the new turf area and will be looking for the safest option we can find," Bove said. "At the time we installed the [current] fields, almost ten years ago, the encapsulated rubber was clearly the best option, [so] we chose it." 
Sunnyvale's King's Academy, a private Christian school, uses the coconut husk field for their turf, and is one of the local schools the district is looking at in their research for future athletic fields and athletic field replacements in the FUHSD.
Three experts are in the process of evaluating which infill to use in the future, Bove said.
"There are bond dollars already set aside to replace the turf, and infill for all current fields when the replacement is needed," Bove said.