From 'Tell Me You Love Me' to 'I Love Me': Demi Lovato releases new anthem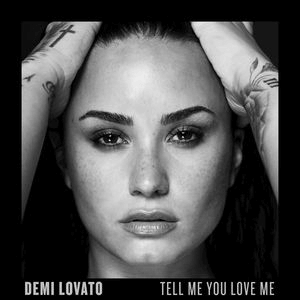 When I was in fifth grade, my friend introduced me to "Heart Attack" by Demi Lovato. At the time, it was a catchy song with extremely high notes that I blasted for fun. But as time went on, 10-year-old me began to explore Lovato's other music, realizing she was more than songs about boys who made her "so nervous that [she] just can't hold [their] hand."
What I found was a soulful singer with songs like "Skyscraper" and "Give Your Heart a Break." Even in elementary school, I recognized that behind this Disney star were words and passion for music. And the same rings true today.
Watching her new music video for "I Love Me," Lovato's new single, the singer highlights the struggles of balancing loving herself and what the world has to say about her. The message contrasts her previous songs that were honest and passionate, but only spoke to her relationships; "Tell Me You Love Me" and "Sorry Not Sorry" are just examples of her singing about other people, rather than herself.
I found myself relating to the lyrics, yet I have lived such a different life from her. She sings, "Cause I'm a black belt when I'm beating up on myself / But I'm an expert at giving love to somebody else." The struggle of being there for others when I should be there for myself is a quality that is very noticable in my personality. I was glad to hear these lyrics because it was an internal conflict I have previously felt alone in. 
The music video accentuated the entire song and the experience of listening to it, as well. When Lovato refers to beating herself up, a violent, dark version of herself is seen fighting her neutral self, while a meditating Lovato watches from a distance. Though portrayed as a comedic scene, the turmoil struck me as a familiar image of the voices fighting in my head. 
The part that was the most memorable was when she was walking down the street with dancers lining her path. Lovato reached out and laid her hand on a person on a stretcher being pulled into an ambulance, referencing her drug overdose months ago.
The scene was striking as she confronts the terrible situation she had been in and I was in awe of Lovato for being able to portray it as a stepping stone to where she is today. It's hard to be honest with the public and I know I wouldn't have been able to do it. Her ability to do so, though, paints a realistic picture of the world and the real troubles people around us face.
At the root of it all, there is a reason why I've followed her as an artist for so long. Her honesty and transparency with her words and art have always helped me realize that I am not alone. I know that the rest of the music she comes out with will have the same impact and I'm eager to see where her career goes.