Resources, financial aid offered to small businesses, community during COVID-19
Many small businesses have been seeing a drop in customers and profits and must use their personal savings to pay their loans amidst COVID-19, according to The Guardian. 
As a result, cities across the nation are offering low interest loans and waivers on fees for many businesses.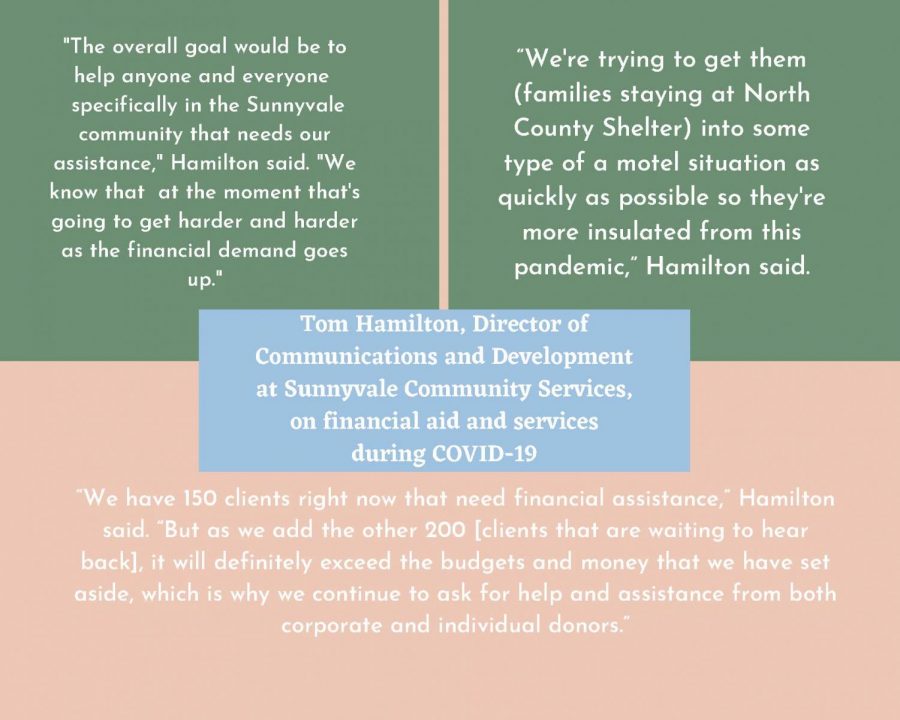 In addition, the federal government introduced new resources and relief plans in their stimulus bill for small businesses and individuals across the nation, according to Forbes. 
The city of Santa Clara is looking into providing disaster loans either with little or no interest rates, so people will have a chance to attain economic stability after a period of time, Santa Clara Mayor Lisa M. Gillmor said in a phone interview.
"We're looking at disaster loans coming … and we have all the resources for help for businesses that aren't able to pay their employees and other things, from the state, the federal government, county government," Gillmor said. 
Director of communications and development at Sunnyvale Community Services Tom Hamilton said providing financial aid to people in need is difficult during the pandemic and is in high demand right now. 
"We have 150 clients right now that need financial assistance," Hamilton said. "But as we add the other 200 [clients that are waiting to hear back], it will definitely exceed the budgets and money that we have set aside, which is why we continue to ask for help and assistance from both corporate and individual donors."
Furthermore, homeless people in the community are facing many setbacks during the shelter-in-place order. These people may be further at risk for COVID-19 given their living conditions, according to the Washington Post. 
In addition to Santa Clara County providing housing for those who are unhoused and are diagnosed with COVID-19 or who are at risk for the virus, Sunnyvale Community Services actively works to eliminate hunger and homelessness within the community, Hamilton said. 
Hamilton also said there are currently 19 families in the North County Shelter with children who are in need of a stable shelter.
"We're trying to get them into some type of a motel situation as quickly as possible so they're more insulated from this pandemic," Hamilton said. 
Gillmor additionally said a volunteer program is being started to help businesses and other organizations deliver food to those in need. 
"We're coordinating a big volunteer program now … we have a database of those volunteers who have worked on our events … [and] we register all of our volunteers," Gillmor said. 
Sunnyvale Community Services also implemented new tactics to provide food for people in need, while also protecting clients and volunteers from the virus, Hamilton said. 
Senior Annabelle Law said Key Club also participated in a Harvest Food fundraiser, which is a virtual food drive to collect food and resources for the less fortunate.
"I think the fundraiser [is] a good way to keep your mind on helping people that are in your community that might not be able to share the same privileges as you do right now," Law said, "like having a home and internet access and all that."
Anyone interested in donating to Sunnyvale Community Services may do so by visiting their giving page, linked here.