Suffering in silence: lack of human interaction has detrimental effects
With social distancing, staying connected more important than ever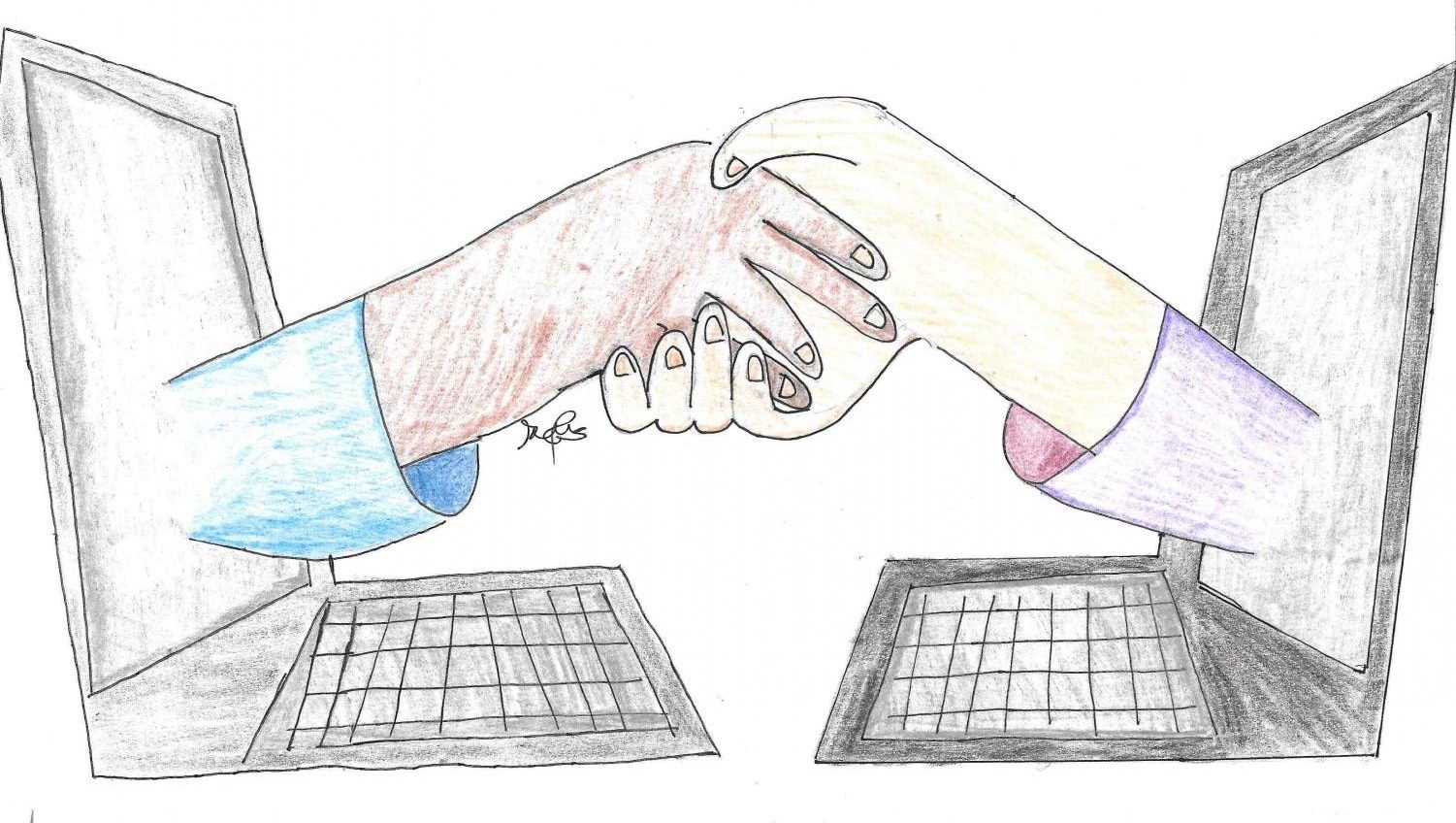 "… I am currently in isolation. It is not pleasant," 55-year-old Alison Cameron said in a BBC news article. Cameron had tested positive for COVID-19 on March 9. "At the heart of it I feel like death on legs."
In addition to the financial problems caused by the closure of businesses and the deadliness of the virus, our mental health has also been deeply affected by the novel COVID-19, according to the World International Forum.
While Cameron's experiences are especially trying, she is not alone in her feeling of isolation. Her story illustrates the importance of staying connected with the world around us.
According to the American Psychological Association, the practice of social distancing may lead to a wave of social isolation and loneliness among older adults. In fact, social isolation can increase the likelihood of death at a similar level to smoking, obesity and insufficient physical activity, according to a review by psychology professor Julianne Holt-Lunstad.
Isolation has a deeper impact than many realize. 
Holt-Lunstad determined that with long-term social isolation, the risk of mortality is raised by 29 percent, according to Science Magazine. Separation can truly have an impressionable effect on our lives.
Joshua Morganstein, a psychiatrist and disaster mental health expert said, in an article by  Science News, how a lack of social connection can feel as harmful as not having a meal. The problems associated with social isolation tend to become worse once the situation extends past a few weeks, Damir Huremovic of Northwell Health in Manhasset, N.Y said in the same Science News article.
It can lead to what is known as the secondary effects of the pandemic. 
"
"We are fortunate to live in an era where technology will allow us to see and hear our friends and family, even from a distance," Nicholas Christakis, a social scientist and physician at Yale University, said in an article by Science Magazine."
Recession, social unrest and unemployment, could trigger unpredictable and widespread mental health challenges, according to Science News.  
Huremovic said he hopes it will not come to that. 
One thing to keep in mind is that different people react differently to isolation.
"There's enormous individual variation in people's ability to handle social isolation and stress," Chris Segrin, a behavioral scientist at the University of Arizona said in an article by  Science Magazine.
While anyone can feel lonely from time to time, it is especially common in certain groups, such as older people. According to the APA, 35 percent of individuals 45 years or older suffer from personal feelings of isolation. Those numbers rise to 43 percent with those age 60 or older.
According to Science Magazine, hearing about deaths, having long-term illnesses and sensory impairments can make it harder for interactions to take place.
Other groups within the elderly community can also be more susceptible to loneliness. For example, according to the American Psychological Association, language barriers and the hardship in forming relationships has made elderly immigrants more likely to experience loneliness and isolation. 
In addition, elderly women face higher risks and older members of the LGBTQ community are more likely to feel isolated possibly due to a lifetime of discrimination. People with conditions such as depression and anxiety have a higher chance of being socially isolated and lonely than their peers, as well.
Along with social distancing being implemented, professional sporting events and concerts have been cancelled, too. These types of gatherings create special experiences for people. 
 "[An event] dramatically magnifies the sensation for you while also reinforcing the idea that you're something larger than yourself," Mario Small, a sociologist at Harvard University said in an article by Science Magazine,when describing the rollercoaster of emotions spectators experience when attending an event.
While the absence of such occasions is not life-changing, it is certainly a blow and one more thing to miss enjoying.
Luckily, technology has improved and allows us to keep in touch with those we know.
"We are fortunate to live in an era where technology will allow us to see and hear our friends and family, even from a distance," Nicholas Christakis, a social scientist and physician at Yale University, said in an article by Science Magazine.
But we must all make a conscious effort to reach out to those we know. Even just a simple greeting can help to keep us united in an isolated world. A couple days ago, one of my classmates from school texted to ask how I was doing. This small gesture really meant a lot to me and lifted my spirits. 
"Not only will helping others potentially help them," Holt-Lunstad said, "but it can help us to still feel connected as well."

About the Contributor
Karuna Chandran, Cub Reporter
Karuna is currently a freshman in the Homestead Writing For Publication class. As a part of the program, she has gotten to partner up with the Epitaph...