HHS welcomes new dean, two new assistant principals
With the new school year approaching, HHS welcomes one new dean, Anthony Nguyen, and two new assistant principals, Terri Hannigan and Geoff Wright, to the administration team.
Anthony Nguyen
Anthony Ngyuen will be the new dean of students for students with last names A-Li. He joins HHS from Mount Pleasant High School, where he taught biology, forensics and was the boys athletic director.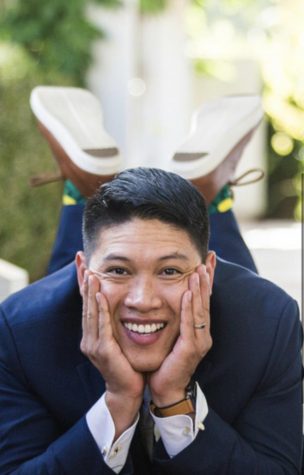 Nguyen said in a phone interview he loves getting to know people and creating relationships. After realizing that becoming a dean would not stop him from forming bonds with students, he decided he wanted to make greater change beyond the athletic fields and science classrooms, he said. 
"Moving up doesn't change your ability to make connections with people," Nguyen said. "You got to realize that as you move on, you can affect a bigger population of people, and I feel that affecting the lives of 150 students is so selfish for me. I do want to instill bigger changes."
Coming from underprivileged roots and even dealing with poverty in his earlier years,  Nguyen said he strives to do what is best for students, and he was amazed by the hugely diverse population at HHS. 
"I looked at the school, and I really did my research," Nguyen said. "I am very excited about working with this population of diverse students, since I grew up from a rough background."
Entering a new school during such an unprecedented time, Nguyen said his main focus is helping students feel the best they can during these difficult circumstances.
"Creating that positive learning environment where kids can reflect and understand the process [is my goal]," Nguyen said. "Especially in the state that we're in, a lot of people are depressed, and a lot of people are angry. We've got to let kids live in high school …  I'm just looking for a positive change within the school culture itself."
Teaching — what Nguyen has done for 10 years — was not a career Nguyen said he imagined he would pursue. 
"Actually, to be honest with you, I never thought that [teaching] was in my book. I actually TA'd for a lab in UC Davis, and I just loved it," Nguyen said. "The whole aspect of being able to be hands-on with students and teaching them how to do things and seeing that connection that they get when they actually learned something blew me away …  Even teaching my own friends how to do things from riding a snowboard or riding a motorcycle."
Nguyen said he is excited to be working with the amazing staff and students he has heard so much about. 
"I hate working with people that are super good at something, but they only put in 60%," he said. "I'd rather work with people that are bad at stuff but will give their 120%, and I feel like Homestead has people that will try to give back that 120%, and that is exactly a place I'm looking for."
Terri Hannigan 
Terri Hannigan will become the new Assistant Principal of Intervention after leaving Cupertino High School, where she previously worked for six years. In total, Hannigan said she has worked at FUHSD for 31 years. At CHS, Hannigan was a science teacher, teacher advisor and leader of many activities on campus.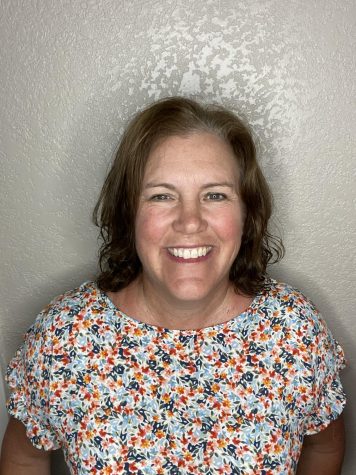 As Assistant Principal of Intervention, Hannigan said in a phone interview she will be responsible for supporting programs like AVID and academic foundations, coordinating state testing and working with new teachers. 
Hannigan said she is very excited to be starting a new chapter of her career at HHS.
"It's going to be awesome getting to know the school, the students and the staff. I've heard amazing things about them," Hannigan said. "I'm excited to be part of that community."
Hannigan said she wanted to become a teacher in order to make an impact. Now, she has decided to make an even bigger impact by going beyond the classroom.
"I wanted to impact the future, and becoming an educator is one of the best ways to do that … [As assistant principal] I'd impact the school on a more global perspective versus in the classroom," Hannigan said. 
Leading with her strong passion for a "growth mindset," Hannigan said she is eager to get to know the culture at HHS and help in any way she can. 
"One of the things that impacted me most personally, and in my career, is the idea of growth mindset and that we're never done learning," Hannigan said. "Mistakes should be celebrated because that's where most of our learning happens — when we make mistakes."
As an AVID teacher for six years at CHS, Hannigan said one of the reasons she was drawn to HHS was because of the "awesome [AVID] program," to which, she believes, she can apply her own AVID experience to the administrative side of the program.
"I'm just really excited to be a Mustang," Hannigan said.
Geoff Wright
Geoff Wright, the second new assistant principal who will be joining HHS, was not available for an interview.