Model UN attends Berkeley conference
HHS represents the Democratic Republic of Congo
Eight students from HHS's Model United Nations team virtually attended a three-day-long Berkeley Model U.N. Conference. Taking place from Friday, Feb. 26 to Sunday, Feb. 28, the conference, hosted by University of California, Berkeley's Model U.N. organization, hosted over 2,000 attendees from around the world, according to the organization's website.
At the conference, attendees were divided into separate committees, each with their own purpose and topics to debate. Each school sent two delegates to each committee, and the pair represented a country. HHS represented the Democratic Republic of Congo.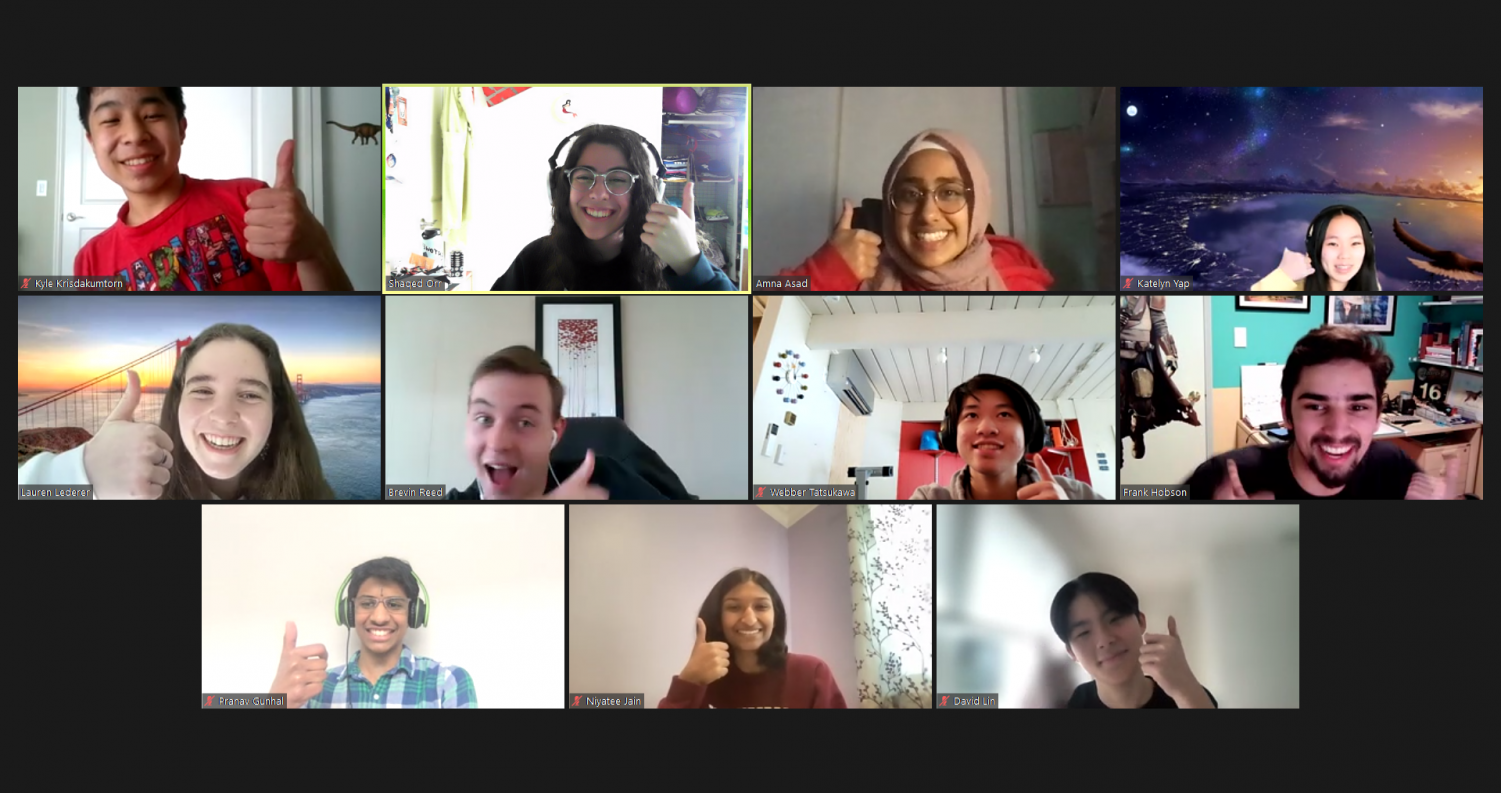 Senior and president of Model U.N. Shaqed Orr said she and her partner David Lin were assigned to the Social, Cultural and Humanitarian Committee.
"Our committee's topics were gender equality and sustainable development," Orr said in a Zoom interview. "We debated from the point of view of the Congo and tried to come up with innovative solutions."
After partnering with other countries, Orr was able to create a plan to establish a vocational school program funded by World Bank microloans, she said. 
Freshman and club member Pranav Gunhal said in a Zoom interview that he and his partner Niyatee Jain represented Congo at the World Health Organization committee where the team debated health care access in conflict zones and increasing health care for marginalized communities.
Gunhal said that Congo pushed to increase access to health care in both scenarios, but funds were also limited. Ultimately, the committee came to a resolution to establish neutral health care and to increase education access to marginalized communities to let them know about health care resources, he said.
Typically, the Berkeley Model U.N. Conference is held in person. However, after COVID-19 shut down last year's conference, its organizers decided to host the event on Zoom this year. 
"It was quite enjoyable. [There was] not a whole lot of participation, because it's so big, but it's still really interesting to see what are the other ideas that people have come up with," junior and director of internal affairs Frank Hobson said in a Zoom interview. 
To prepare for this event, Hobson said the club participated in other conferences to practice. Club officers also led training sessions to help club members learn what is expected of them as well as how to conduct research and write papers for the conference. 
Orr said the club also used games and activities to practice debate and speech skills during club meetings, her favorite being objection. 
"In objection, someone comes up with a debate topic, and they begin talking … and whenever a different club member disagrees with something, they say 'objection,' and come in with their own opinion," Orthen r said.
For the rest of the school year, the club will be preparing for the South Bay Model United Nations conference, which will be co-hosted by HHS, MVHS and LHS on Saturday, April 3. 
"A lot of Homestead students are chairing committees, and a lot of them are getting really involved in the conference process, which is really exciting," Orr said. "We also have delegates who are attending, so it's really nice to have a conference where we're on both sides of the table."