Fall sports season kicks off
Sports return to campus as safety restrictions are eased
The fall sports season kicked off in early August, with athletes returning after a year of shortened athletic seasons and restrictions due to the pandemic. Unlike last year, masks will not be required for outdoor practices, athletes will not face restrictions during tournaments and spectators will hopefully be permitted, athletic director Mallory Lantz said in a phone interview. 
               "The season for this year is 100% like a regular season, and it will take a lot to change that," Lantz said. "The season will have the same amount of games as usual during the same time frame as usual."  
This year, in accordance with county guidelines, HHS will not be required to administer regular Covid-19 testing for athletes, she said. Additionally, the policies for spectators at games will likely be different for the upcoming season.
"Where we're leaning is allowing spectators, but I don't know if the amount would be limited," Lantz said. "They're hoping for no limits, but they're going to wait until right before the season begins to know exactly what the county is asking."
This year, the football team is scheduled to play the annual homecoming game, where spectators will be permitted. However, all the policies, which are dictated by the public health department, are subject to change throughout the season due to the Delta variant, superintendent Polly Bove said in an interview. 
"I anticipate that we may be coming back to a situation where even in athletics, they're going to be asking you to be masked, unless it's something like track and field where sometimes you can keep your distance," Bove said in an interview. 
Many staff members and students are excited to participate in a regular season. Kenrick Sealy, the head cross country coach for the fall season, is ready to return to some sense of normality.
 "As far as we know, everything's supposed to be back to normal, compared to a year, almost two years ago," Sealy said in a phone interview.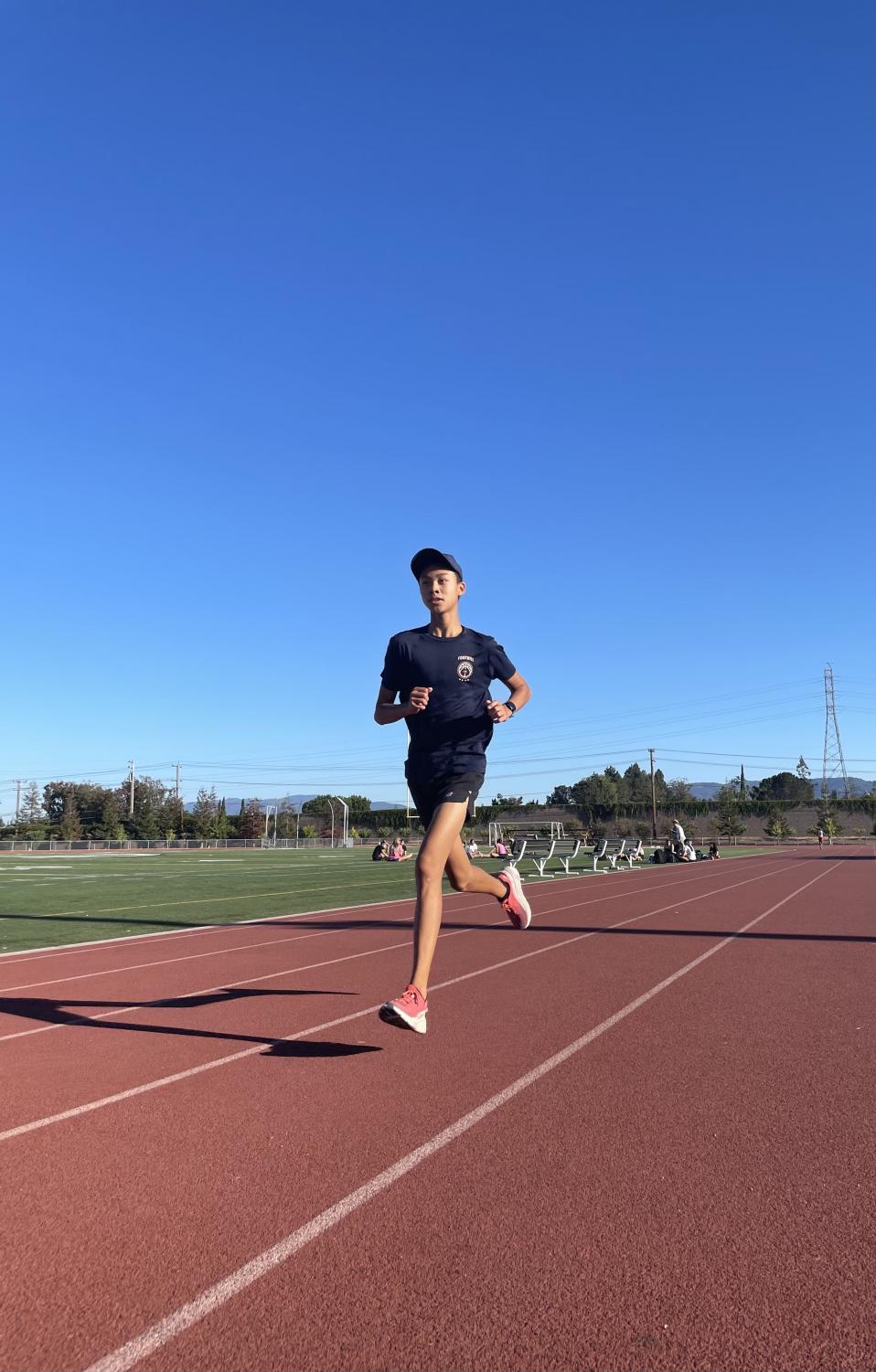 Additionally, he said the delayed season had a negative impact on his athletes. However, his goal for the season remains the same: to get to CCS.
Unfortunately, this was not the case last year. Normally, runners would compete in state races with teams from all across California. Sealy said he believes these races will be returning in the fall. 
"Things are changing, but hopefully it doesn't come to the point where cross country gets shut down again," Sealy said. 
With returning mask mandates from the CDC, many athletes and coaches are worried about what the season will bring.
Senior Defne Clarke will be participating in the fall sports season as a cross country athlete. Since the ongoing pandemic still poses a threat, Clarke said she has a few concerns about the team's safety, especially during invitationals in different counties or states
"[Invitationals] have a tendency to be very large," Clarke said in a Zoom interview. "For example, in Southern California, there's a race with about 400 people. We have to fly on a plane to go to Portland. We have to stay in hotel rooms, which could potentially be dangerous if we get sick with Covid."
As a senior, Clarke said she is looking forward to the season, and she hopes to play her role in helping her team stay safe and supported.
"As a senior, I need to make sure that people being anxious about possibly getting Covid doesn't impact our season to a point where nobody feels happy," Clarke said. "I need to reassure everybody that things are going to be okay. And if somebody on the team does get Covid, I need to ensure that situation is handled effectively."
However, Clarke said she is excited about seeing spectators in the stands again during the fall season, since their presence always elevates the spirits of her teammates at races. 
"I love having spectators and I love having people because part of the atmosphere of cross country is hyping other people up so they can run as fast as they possibly can," she said. "And spectators are a huge part of that, so I think that will be great for all of us."
However, Clarke said she would like the spectators to take certain precautions to ensure the safety of both themselves and athletes.
"There are parents. They go to work, they have jobs, they have contact with lots of people," Clarke said. "If the team isn't socially distancing, those parents definitely should be. The bleachers should be spaced out, they should be wearing masks."
Clarke said the lack of strict safety restrictions could concern students who have been more cautious throughout the pandemic. When sports resumed last year, certain students were hesitant to participate, and these reactions are likely to emerge again this year. 
"That's just how it's going to be if we want to reopen," she said. "They'll come back at whatever point they feel ready."
Overall, Clarke said she is looking forward to the start of the season, especially after over a year of lockdowns and restrictions.
"There are some concerns that I have, but I have faith that everything's going to turn out fine," she said. "I believe that we are responsible enough to make this work."