Sweet satisfaction of softball
Varsity softball player discuss moments that hit home base
Ever since Sana Ranganathan was seven years old, softball has been a key part of her life. By age 10, the junior started playing competitively and she has been part of the HHS varsity softball team since she was a sophomore.
Although the softball players come from diverse backgrounds, at the end of the day, Ranganathan said they are still able to work effectively as a unit.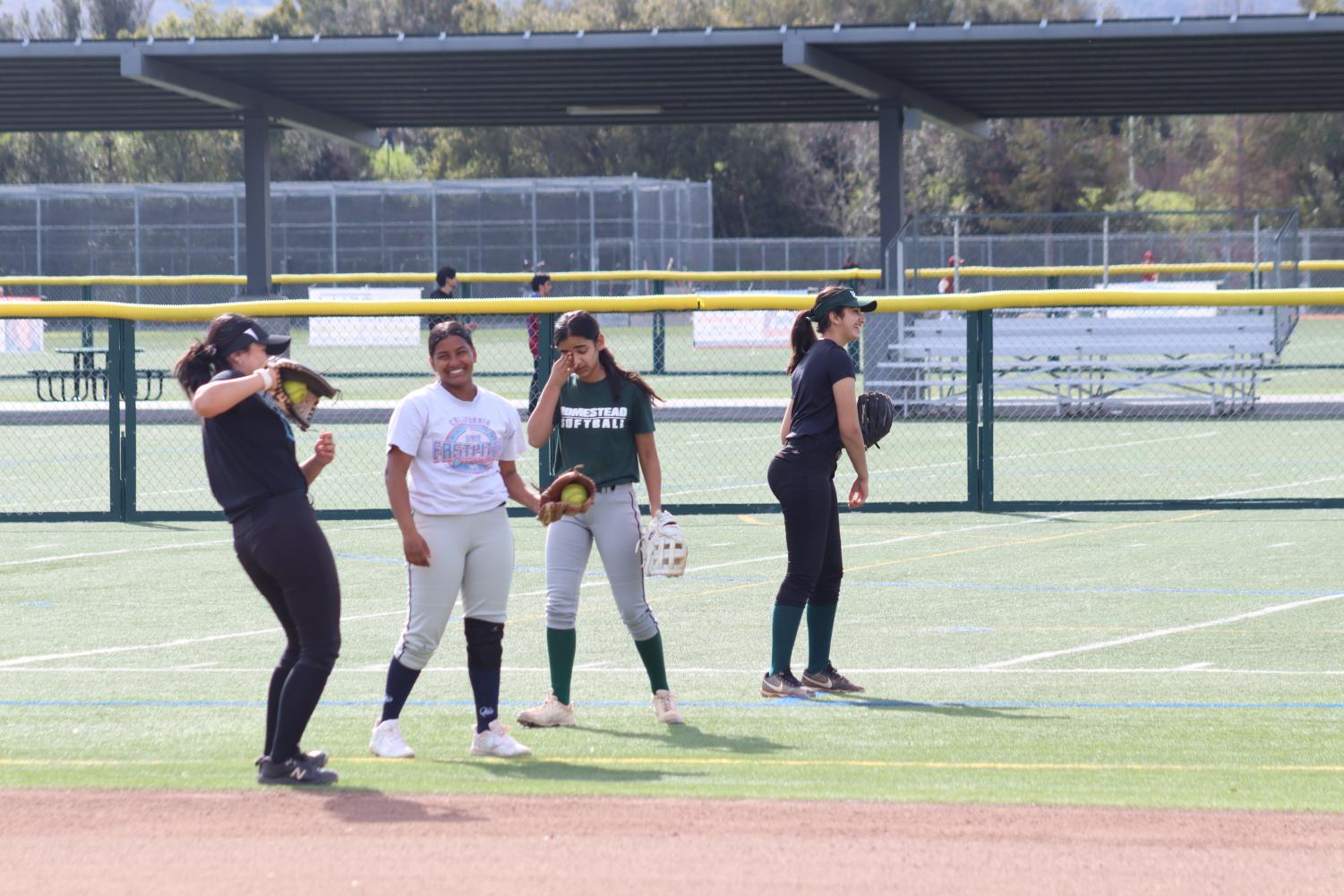 "We are all in different grades, at different levels of playing softball and have different personalities, but we still get along," Ranganathan said.
Echoing Ranganathan's thoughts, outfielder and occasional first baseman Mansi Patwardhan said she shares the same enthusiasm towards the team and enjoys playing softball for both the exercise and team building.
"[My teammates] are really unique and fun to get along with," Patwardhan, a sophomore, said. "Each of them is really good at their positions, and I like improving as a team with them."
Throughout the process of transitioning from JV to varsity, designated player, sophomore Bella Castaneda said she had to put in a lot more effort to grow as a player. Despite her obstacles, Castadena said she still felt that team building was an important aspect of her experience.
"Being on the varsity team is definitely different from JV," Castaneda said. "You have to commit more. You really have to give it your all because otherwise, you will not play."
For new varsity players who joined the team this year, Ranganathan said she hopes the season provides opportunities for the team to build strong chemistry. 
"With the people [who] are new, the bonds will get stronger throughout the season because we're literally spending every single day with each other," Ranganathan said. "We all have the same goals to have fun, and of course to win."