Serving for success
Being on a new team can be a daunting experience due to athletes constantly being pushed out of their comfort zone in order to achieve greatness. However, for others such as varsity outside hitter, sophomore Cameron Siu, it can be exhilarating. As a new addition to the volleyball team, Siu said being on varsity was a way to continue his journey in playing the sport.
On top of his passion for the sport he has played for years now, Siu said the main reason he loves the game is because of the friendships he has formed on the court. Siu's volleyball journey started after a little motivation from one of his brother's friends. Originally, Siu was a tennis player but quit after a newfound appr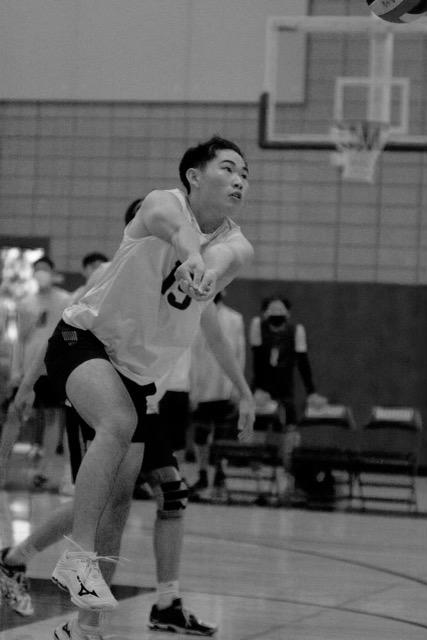 eciation for volleyball.
"I started playing volleyball a few years back when I first joined my club team and the only reason I had the courage to start playing was because of my brother's friend," he said. "At this point, I quit tennis, which I played competitively for a while before, and decided to give [volleyball] a shot and try out for the team."
As a new player, Siu said he has exponentially improved skill-wise and socially-wise and has learned the importance of leadership through trial and error, in addition to the important skill of rallying the team when it is at its lowest.
"I may not be the best player on the team [but] I have learned many valuable leadership skills," Siu said. "Volleyball is a mental sport so I have understood that when the team is down, it is important to be positive. I have also learned from others what it takes to be a leader and how it affects the team."
Volleyball creates a family-like bond that Siu said makes the games more enjoyable. In addition to the laughter and exhilaration on the court with his peers, the added friendly rivalry makes the game even more enticing.
"Volleyball in my eyes is a team sport that forces you to create chemistry between players in order to be successful," he said. "I feel like I have created a lot of valuable friendships which makes volleyball ten times better."
When joining a new team, hardships will almost always occur when figuring out the dynamic, but Siu said he works to utilize his problem-solving skills in order to overcome these challenges.
"In the beginning, I knew it would take 110% to be on the team," Siu said. "There were going to be hard and stressful times and the important part is how you deal with it when you are not playing your best. I have learned how to overcome obstacles as a person and a team."