Academic Center helps students learn and grow
Tutors and tutees reflect on the Academic Center and how it has helped them
Quiet whispers fill the air as a group of dedicated tutors support their peers. A room of learning, improvement, and most importantly — empathy. Welcome to the Academic Center.
For junior tutee Aashish Dhungana, working with the academic center tutors has led to a notable academic improvement in his math class, contributing to an increase in academic confidence. Every block period, Dhungana said his teacher assigns a quiz covering all of the material learned in the previous class. 
"This week, I came to the Academic Center to get tutored and I did pretty well on the quiz," Dhungana said. "I noticed I wasn't stuck and was done in a minute or two."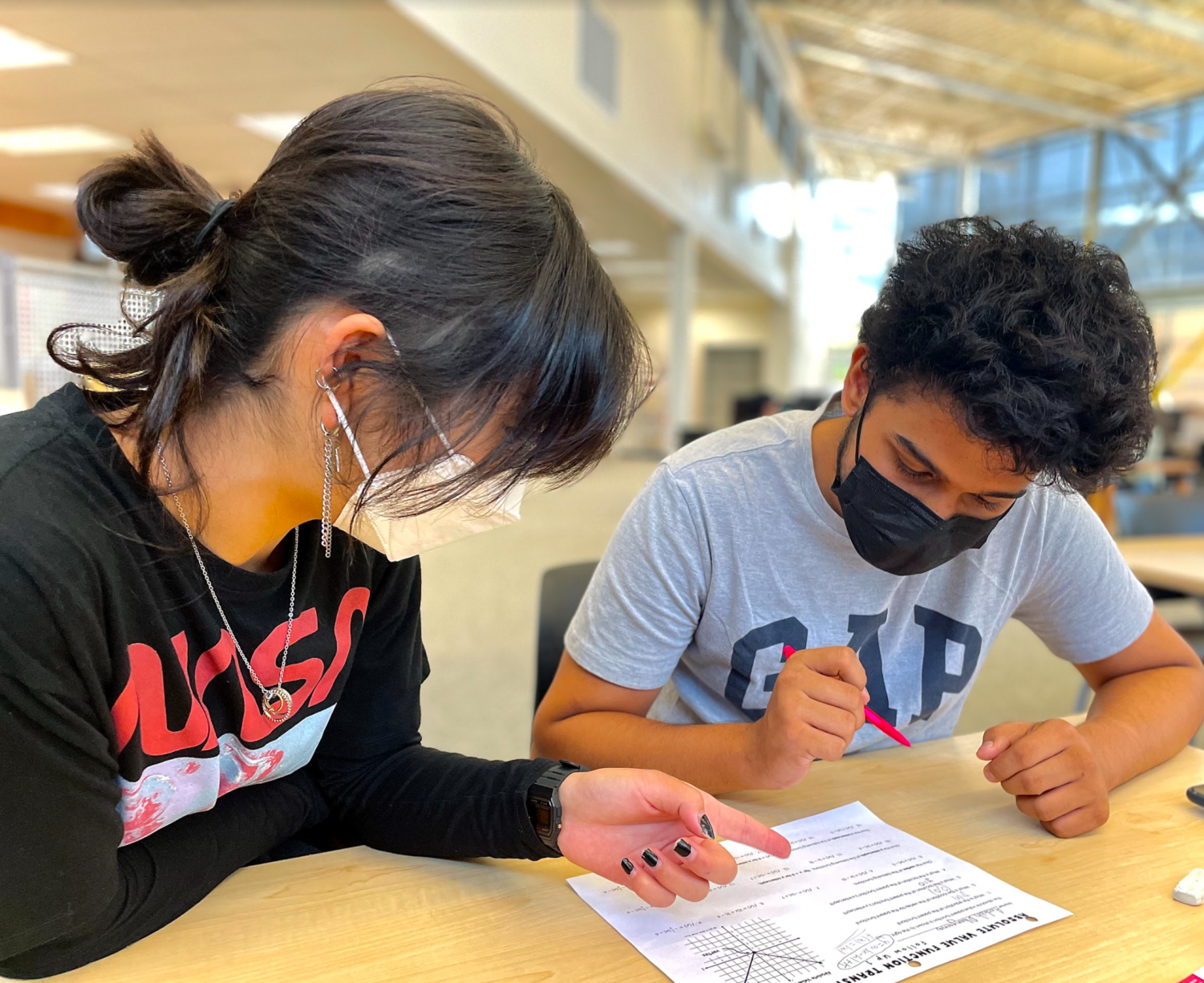 Moreover, Dhungana said the Academic Center has shifted his view of his often dreaded school subject. Consistently improving his math skills in an interesting way with a peer tutor, has caused Dhungana to develop a newfound interest in the subject, he said.    
"I didn't really like math, but, when I go to tutoring I'm actually interested," Dhungana said. "I actually know what we're learning."
Having the reassurance of help in the academic center has also helped Dhungana worry less.
 "I know that when I don't know the things we're learning in class, I can be like, 'I will go to the academic center, or the library, after school to get help.' Aashish Dhungana said. "That relieves some stress."
However, it is not just the tutees benefiting from their time in the academic center, the tutors are learning as well, junior Felicia Zhang said.
Zhang credits being a tutor and working with others in the Academic Center in helping her learn new ways to approach her schoolwork. 
"I tutored with Ms. Ronan a few times last year," Zhang said. "She had a specific way of teaching her students to do factoring for math. I've never done it that way before, so now I've learned something else."
The benefits of tutoring go beyond academics for many of the tutors. It is a chance to do good and help the community.
"I think that what we're doing has a positive impact for sure," Zhang said. "I also benefit from it so it's a really good relationship."
Junior tutor Claire Oh has learned more about herself through her work in the Academic Center. 
"I originally thought I wouldn't like tutoring that much, but turns out I kind of do." Oh said. "I wasn't expecting to like it as much as I do."
Oh said she appreciates the opportunity of working as a tutor since she gets to see immediate results from those she tutors. 
"Tutoring makes me feel good because I like when other people succeed," Oh said. "It's satisfying when you see other people you're helping do really well, and you know that you helped them."