Varsity girls tennis team keeps up momentum mid-season
Players reflect on growth, plans for improvement
Varsity girls tennis is continuing to push through their season as they begin to look ahead to the upcoming Central Coast Section finals. While they are still currently in the middle of the season, the team is working harder than ever before, senior Reno Sugiyama said.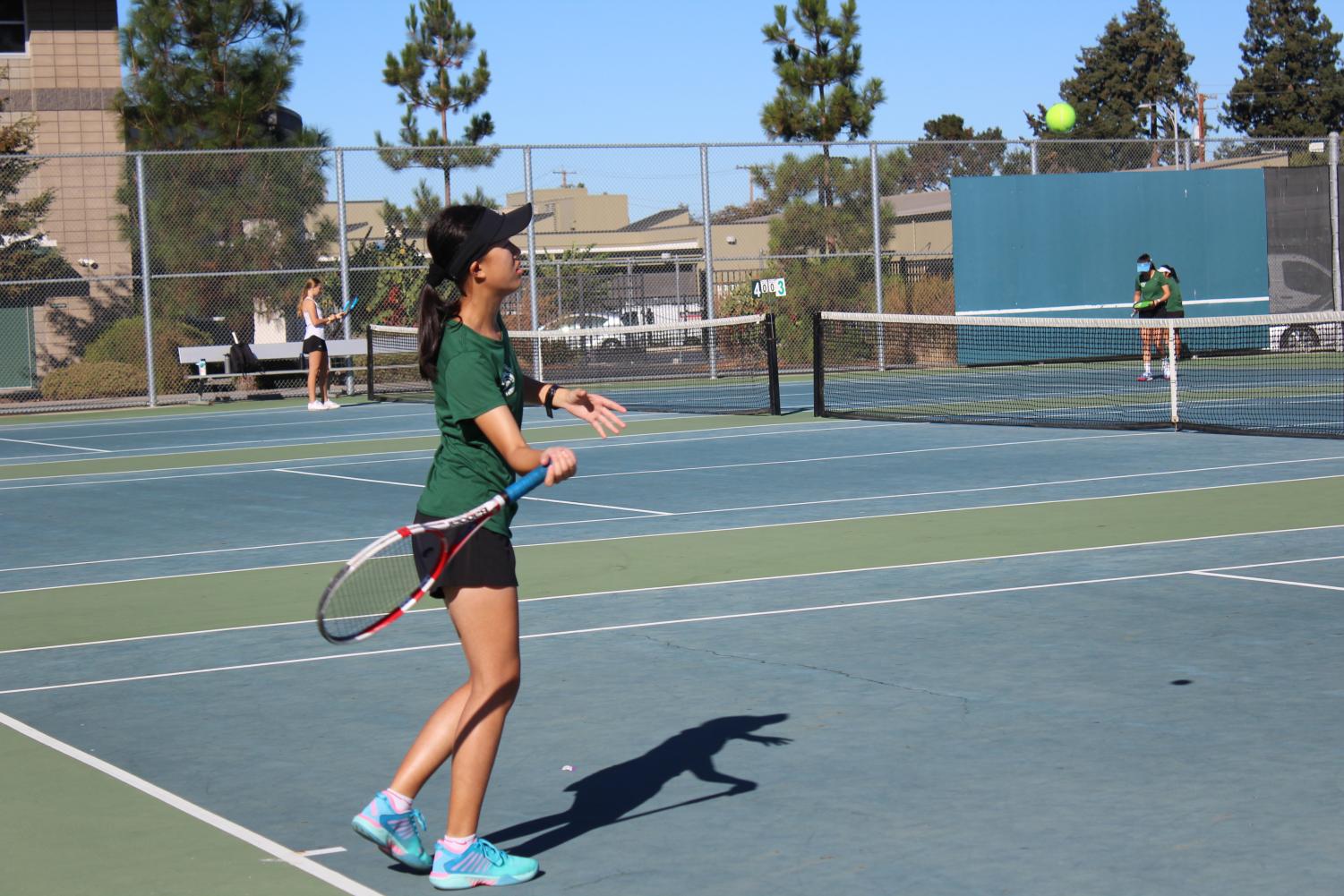 The team has already finished the first half of their league matches and played all the schools in the district but said the mid-season rut will not affect them, Sugiyama said.
"From our experience so far in the season, we can see what we have to improve and figure out how to become more successful in competitions and beat other teams," Sugiyama said.
Coach Sundar Parthasarathy said he believes it is crucial for the team to stay focused and energized during the middle of the season. 
"We want the team to carry a certain type of energy," Parthasarathy said. "Of course, we always want the team to be excited and happy to play, but we also want them to be engaged."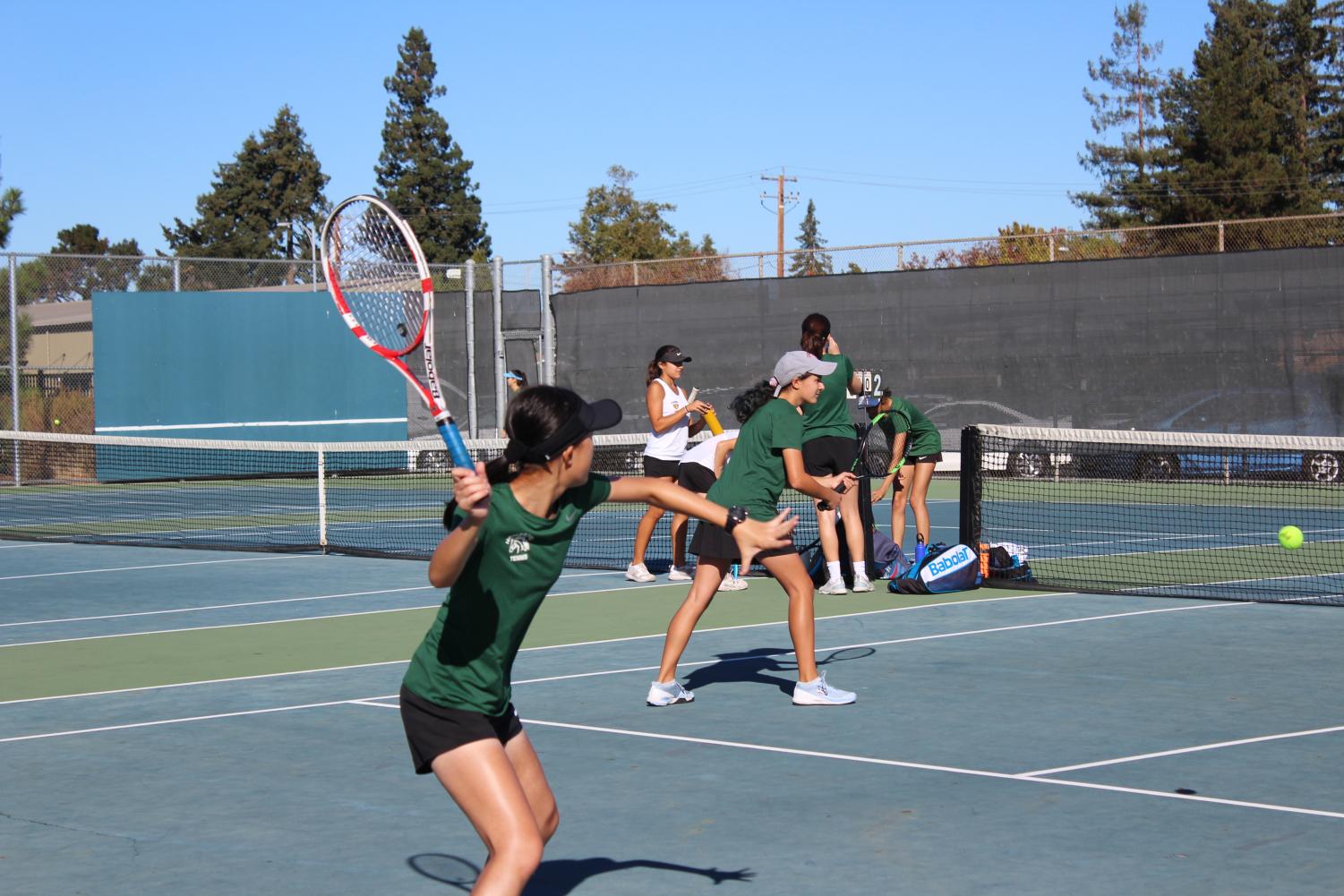 Additionally, Parthasarathy said in order for the team to play its best, they need to stay attentive and focused on the game.
 "It is really important that the players understand that they have a purpose here," Parthasarathy said. "That really helps overall with the entire game."
However, Parthasarathy said the team is always working on improving, not just during the middle of the season.
"For our team, it is not so much the beginning of the season, middle of the season and end of the season," Parthasarathy said. "Our learning and improvement is more of a continuous process."
Something the team needs to improve on is having a more positive outlook on  their own performance, Sugiyama said.
"For this season, I would say that we just have to work on being confident in how we play," Sugiyama said. "We need to believe in ourselves and have fun with the sport."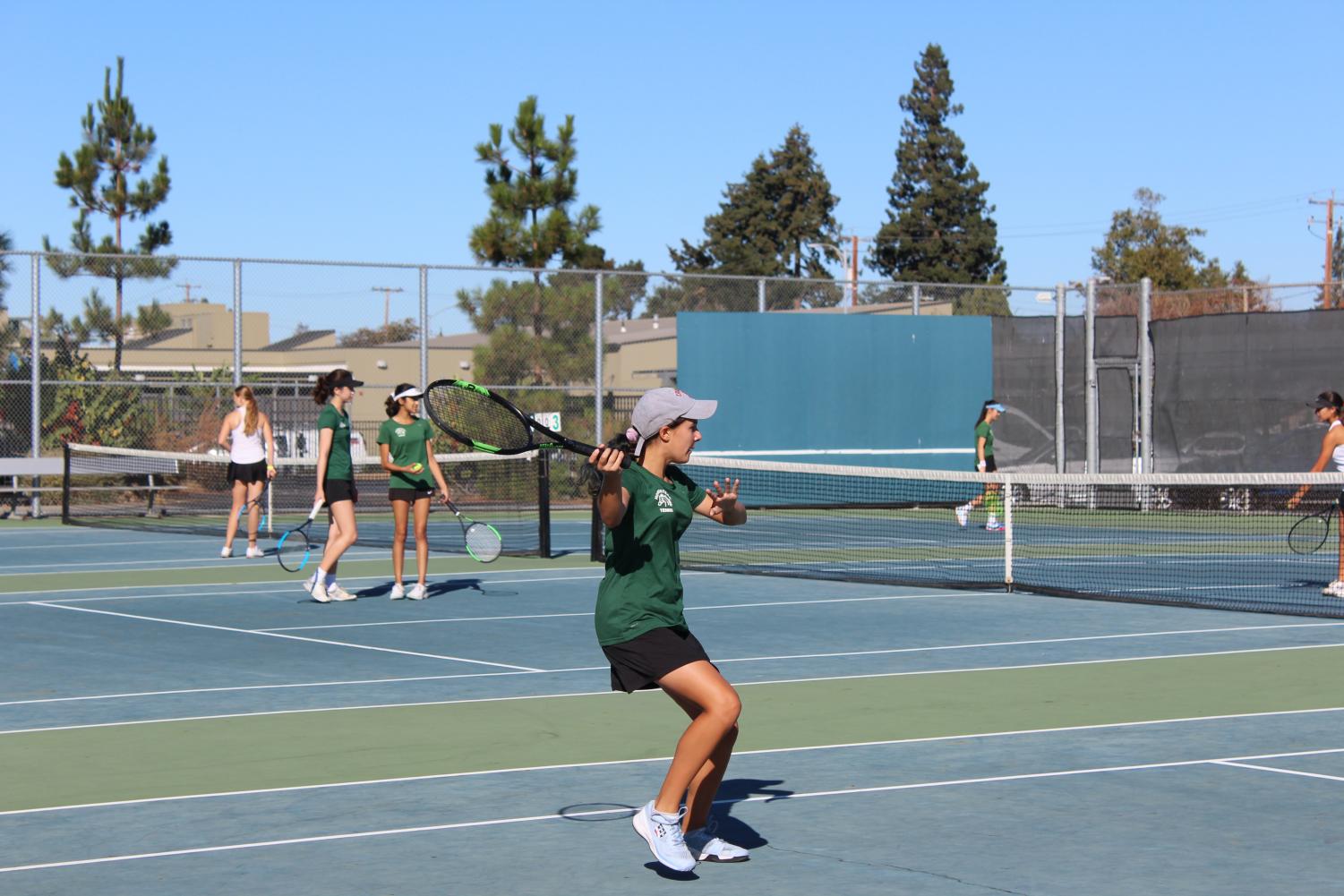 Faith Watters, a sophomore at Homestead, said the tennis team has been preparing extra hard for this match in particular.
"We're training super hard the entire season and we've been improving," Watters said. "[For example], I used to not be a very good volleyer and I've worked on that. My form has gotten a lot better and I think that's helped and that will help at the end of the year."