French club's sweet social
The sweet scent of crepes and the sound of laughter from members playing games in the room can mean only one thing — French club's crepe making social has begun. 
HHS French club in collaboration with FNHS hosted their first social on Nov. 19 in the cafeteria. 
Since this was the first club social event where food could be made altogether in person, president, senior Marina Ong said she was expecting to see lots of new students come and learn about French culture.
"I was expecting [we would] play a lot of fun games with people because that's also something you want to do while enjoying our crepes," Ong says.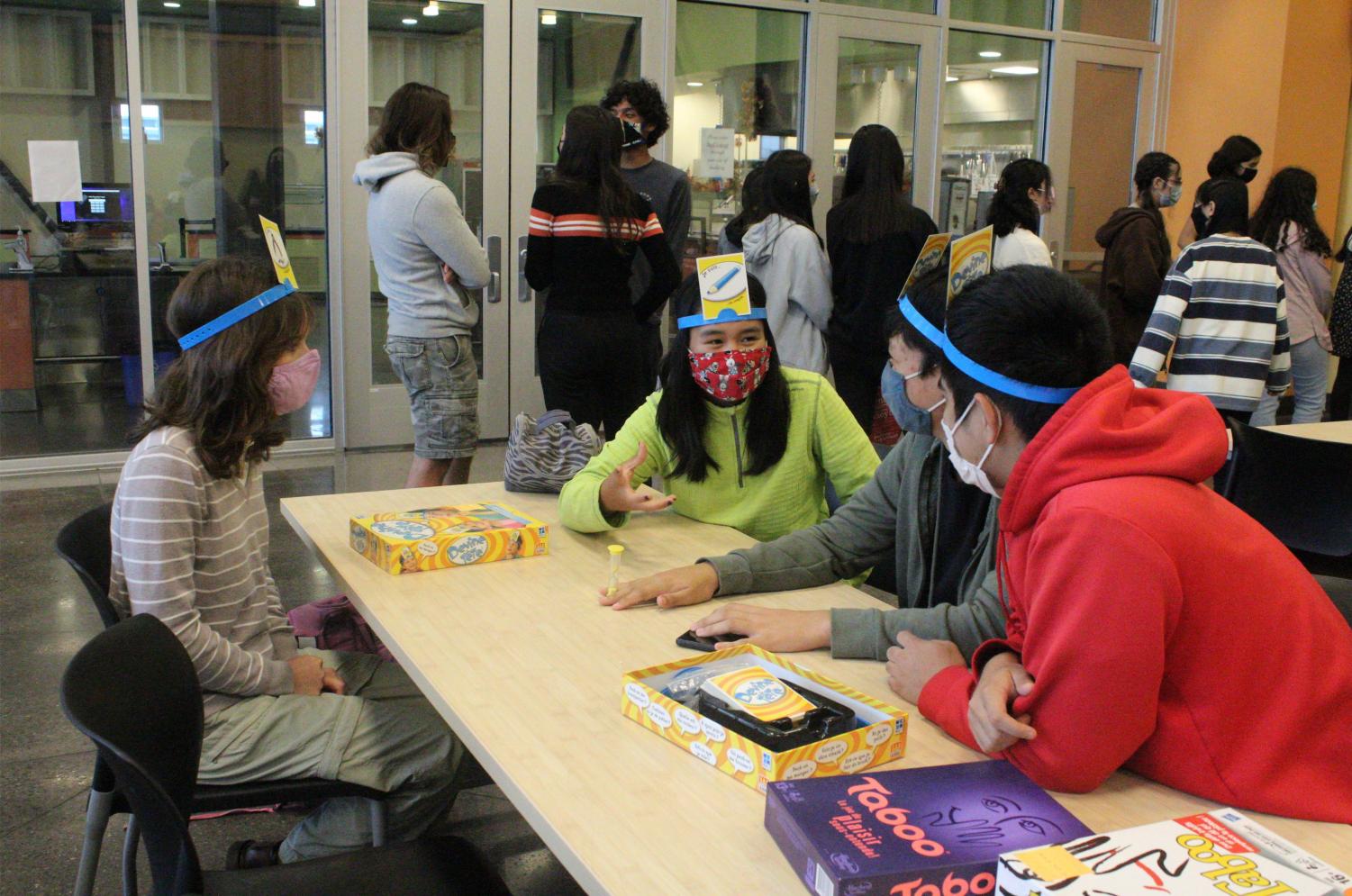 To make this event possible, the French club booked a time slot in the cafeteria and bought mini stove tops to make crepes, academic relations officer, junior Anika Ummukulsum said. 
Ong said they had two small stations and opened all the ingredients in front of the attendees at the table. Since the batter was pre-made, the officers let members pour it in a circle and wait for it to get ready in order to  flip.
While waiting for the crepes to be made, Ong said there were games placed throughout the cafeteria for people to play with their friends and other club members in order to interact with one another.
"We had games that people have played before," Ong said. "We had Pictionary in French and Apples to Apples." 
Club member and junior Ivy Zhan said that her knowledge of French traditions was emphasized when she heard a familiar saying.
"In French culture, they always say bon appetit, which is, enjoy your meal, I've heard this at French camps before, they always say it when you're eating lunch, and that's just something that I kind of missed," Zhan said. "It was really welcoming and warm, it makes you feel like you're at home."
Through this event, French club officers hope for students to learn more about France as well as get to practice their speaking skills with each other outside of class, Zhan said.
"I think it definitely brought people here closer to people in France," Ummukulsum said. "For me I personally felt like food is a great connection because food is something that everybody can have." 
At the end of the event, officers hoped students left with a deeper understanding and connection to French traditions, Ummukulsum said.
"I wanted them to be excited about French culture because this might be the first time people who are trying crepes are trying to play games using French," Ong said. "Hopefully they felt a little bit more connected to French culture [overall]."