The end of an Equestriette era
Junior Karina Lim delves into her past on the HHS dance team
Beyond the carefully choreographed routines and stiff hairsprayed styles, being an Equestriette was a deeply impactful experience for junior Karina Lim, who joined the HHS team her freshman year, she said.
"I've been dancing ever since I was young, from ballet to hip hop to contemporary," Lim said. "I had two friends who used to go to my dance studio who were Equestriettes and I thought joining would be a fun experience," Lim said.
However, being on the team required an immense amount of work and was very intense, according to Lim.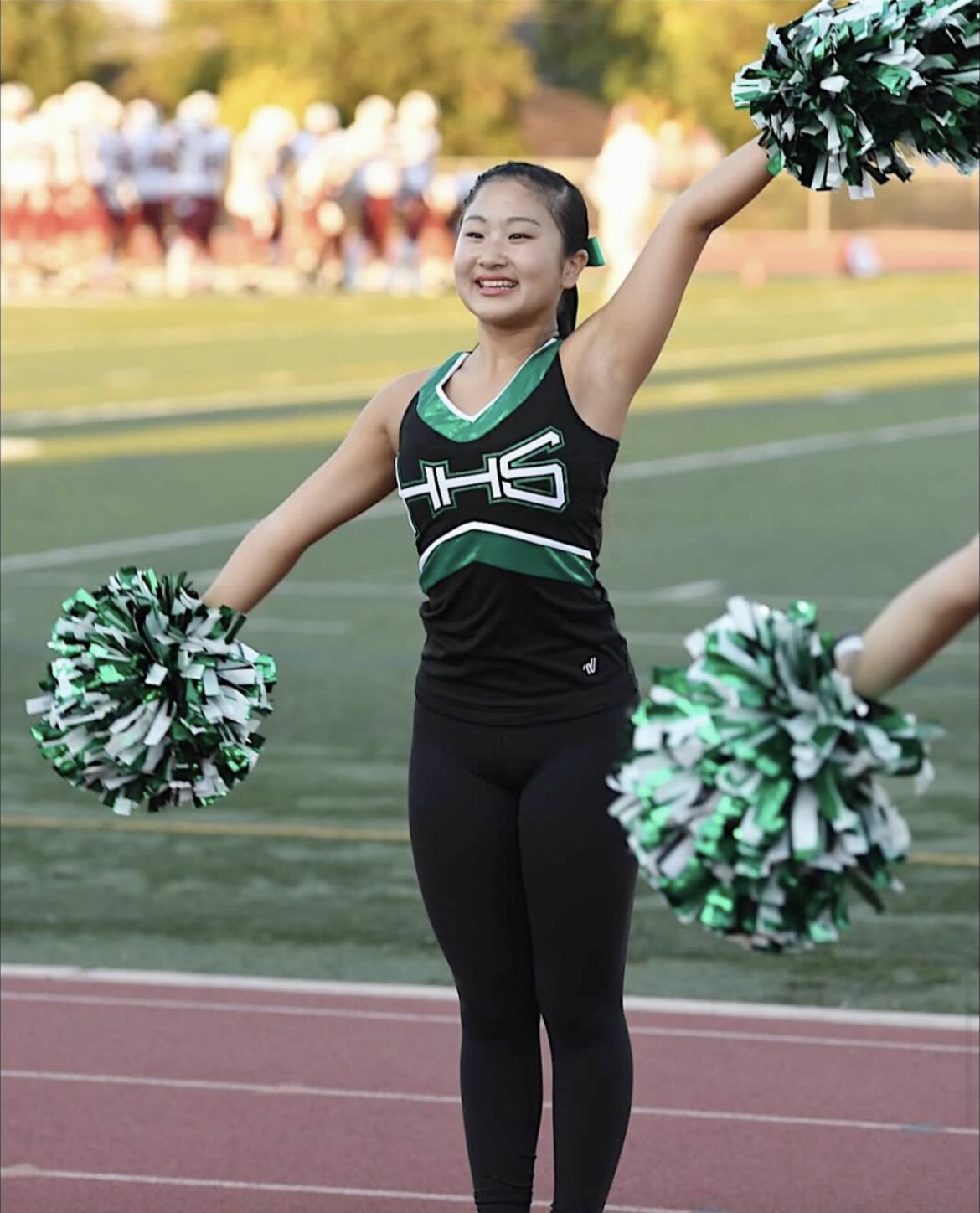 "We practiced two hours every weekday and then seven hours every Saturday," Lim said. "It was not like anything I had expected."
Despite the strenuous practices, Lim said there were many rewarding moments such as winning competitions.
"We worked really hard on all of our competition pieces, so seeing the team place first was really amazing," Lim said. "My favorite memories of being an Equestriette came from the experiences I had with all the girls there. It was a very close family."
After her sophomore year, Lim said she decided to leave the team during the summer due to her family's potential move to Colorado.
"I decided not to continue [the] next year with the team because I didn't want to start the year and then stop in the middle," Lim said.
Although she did not move to Colorado, Lim still traded her uniform and pom poms for western ballet classes.
"I still continue to dance because I've done it since I was young and I still enjoy it," Lim said. "With class, I work on technique and try to stem away from competition. I think certain aspects of being an Equestriette had an unhealthy impact on my mental and emotional stability."
Through her experience, Lim said she felt as though she had learned much about life, from working in a team to becoming more responsible. She doesn't plan on returning for her senior year, but is grateful for what she's learned so far.
"I feel as though I've become a lot stronger from pushing myself mentally and physically," Lim said. "Being an Equestriette prepared me for the harshness of people and the effect they can have. I'm also now more cautious about all my actions and how I work throughout the world."