Senior reflects on memorable season
For the past four years, senior Dainie Choi has immersed herself in a world of competitive swimming, lasting relationships and resilience. Initially, Choi said she was inspired to try out for the swim team as a freshman because she wanted to form new connections at school. 
"I joined the team because I was looking for a way to get more involved with the school," Choi said. "Swimming was something I already knew how to do, and I thought I could meet some friends who had the same interests as me."
Throughout the years, Choi said the positive and welcoming environment has allowed her to cultivate valuable experiences and lasting relationships.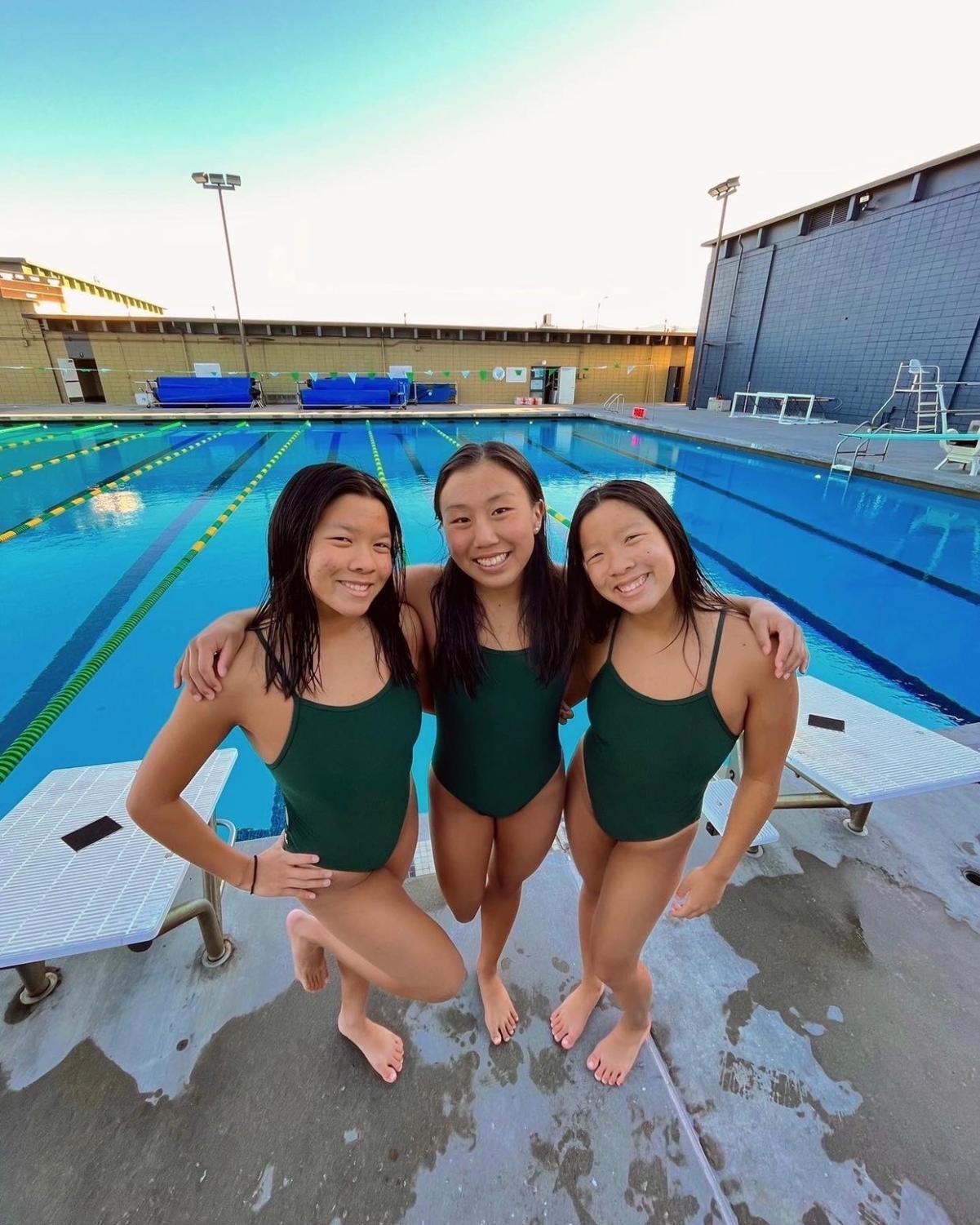 "The best part about being on the team is the camaraderie that everyone has," she said. "Everyone is supportive and it feels like a safe space to learn to be a better swimmer. I really enjoy the atmosphere that's been built by the swimmers."
Out of all her memories, her favorite was her first dual meet, Choi said. Despite feeling nervous, she said she looked forward to participating and enjoyed the event immensely.
"It was the first time [the team] got to see what a high school meet was like and how everything operated," Choi said. "Since then, I've really enjoyed the seasons that we've had."
To this day, Choi said her most memorable achievement was her freshman performance at leagues for the 500-meter race, her favorite event at that time. Now, her two strongest events are the 200-meter individual medley and the 100-meter breaststroke, she said. 
"I felt really proud to make it as a freshman and to represent HHS," Choi said. "That same meet, I also got switched onto a relay the night of finals, which was really fun."
Choi said it can be challenging to stay focused and driven because of swimming's mental aspect. While swimming laps, Choi cannot interact with her teammates, which she said can lead to mental blocks .
"I overcome these challenges by reminding myself I swim to have fun and relax more than anything else," she said. "It's important to keep that goal in mind when things get hard."
When entering this season, the biggest goal the team had was to remain undefeated and win leagues, she said. 
"That's something I know our club swimmers have been pushing for since our freshman year," she said. "We're undefeated so far and it's nice to have that concrete goal in place."
Choi said she would recommend the sport to incoming freshmen, because she considers joining the swim team to be one of the best decisions she made in high school. 
"I have learned the importance of working hard, building up a work ethic and being mentally tough enough to be able to get through anything from swimming," Choi said. "Swimming has also helped me greatly with my self confidence, positive self talk and building resilience."