Putting individually, succeeding as a team
Freshman Anthony MacDonald shares first season experience on boys golf team
At the ripe age of seven, freshman Anthony MacDonald had his first experience with the sport of golf, something that eventually led to him competing in tournaments. MacDonald said he was drawn to golf because it was unique and was not as physically demanding as other sports. 
MacDonald's initial interest was one of the main factors that convinced him to try out for the school team, along with his parents' encouragement. Throughout the season, MacDonald said he gained valuable experience with the team through practices and matches. 
"I have gotten to know a bunch of really cool people on my team and also on other teams," MacDonald said. "Usually golf is just a single thing where you play by yourself and I think it was an interesting turn where we had to work together to try to do the same thing but as a team."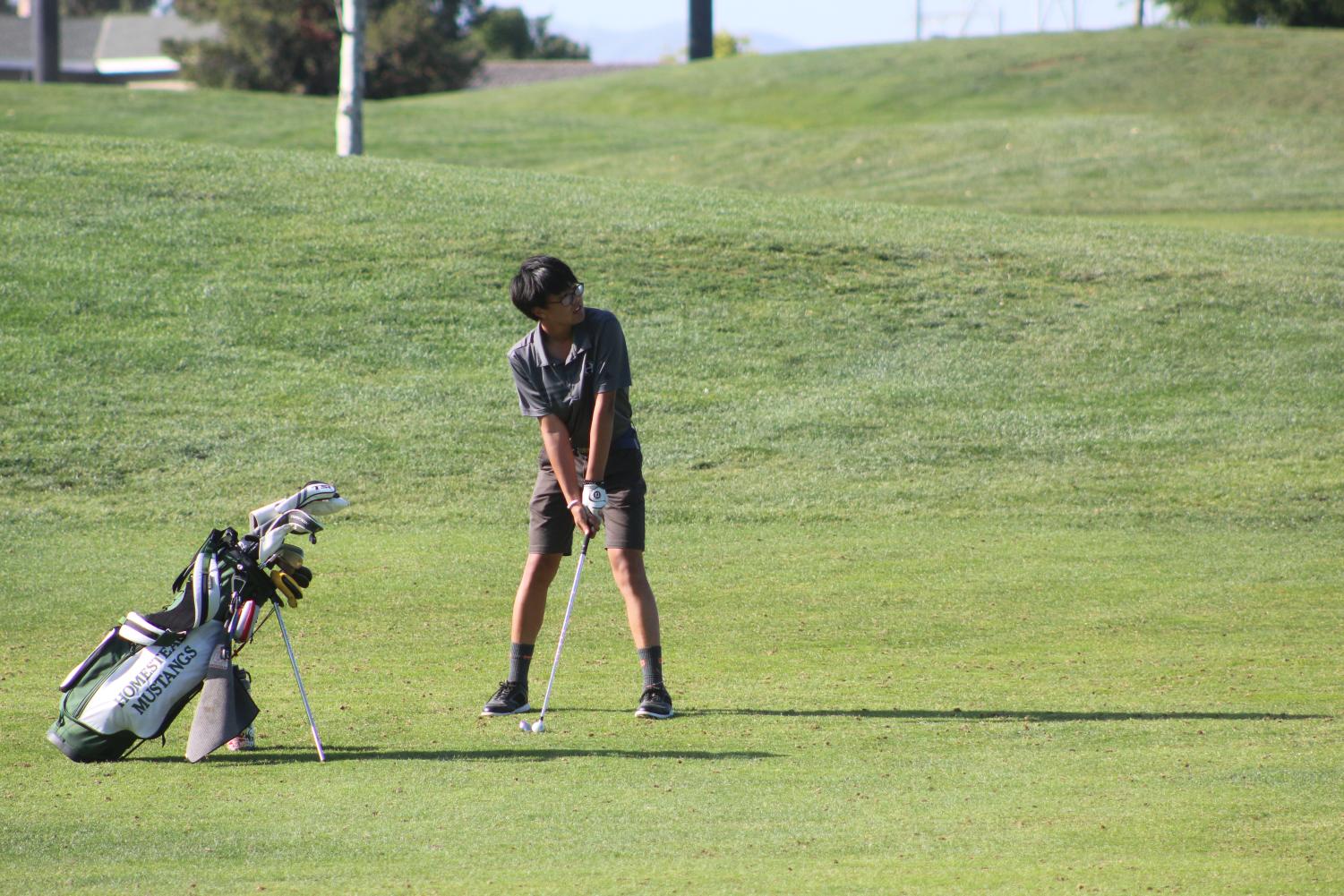 MacDonald also said the other players on the team have been very supportive and always help each other out, which has been one of his best experiences.
"We can see what we were doing well in the game, and we can see what we need to fix," he said. "Our coach also motivates us but I feel like a lot of [our motivation comes from] support of our team members and helping each other out."
For MacDonald, this environment was a contrast to the tournaments where he played alone which can be more stressful.
"When you make a mistake, there's nobody who can really back you up," MacDonald said. "But with the team, there's people who are there and saying, 'You got this,' and, 'Just try to do it better on the next shot,' so I think just a more positive, encouraging atmosphere."
As it is a new experience for MacDonald, he said when older players are being supportive, it develops trust and accountability for each other.
"[After this season] I plan on continuing playing because I feel like the team is open, inviting and friendly," he said. "Once you get to know everybody, there's a good team spirit which I like."
While MacDonald said he doesn't have a specific favorite memory this season, he appreciated the friendship of the team and the positive atmosphere is the main reason he said he wants to keep playing golf.
"Even if we might have lost or not done as good as we would have hoped," MacDonald said, "We still know that it's supposed to be fun. It's supposed to be like a team. The team spirit is still there."