A new beginning, a bittersweet end
Mirabelle Brathwaite: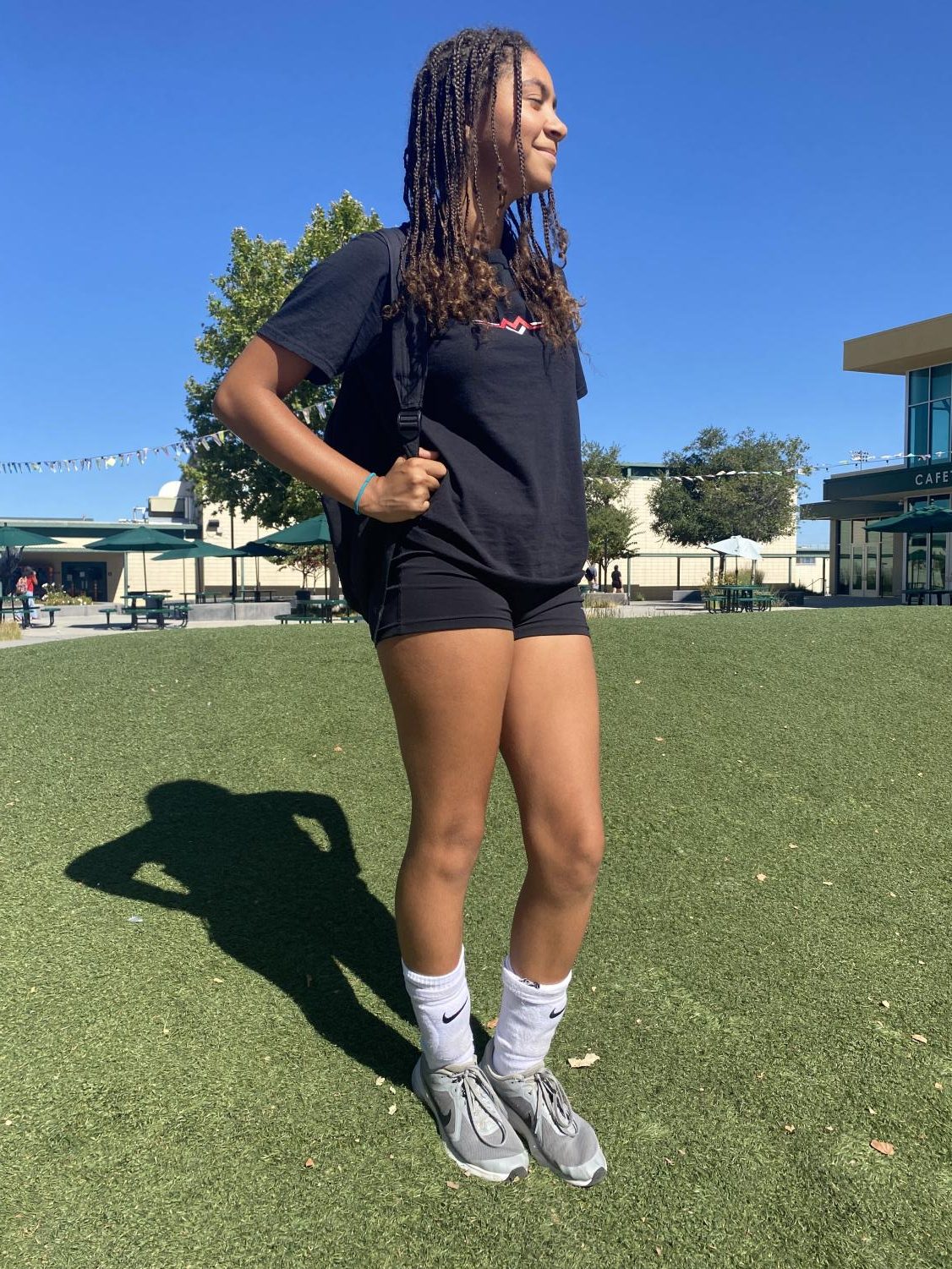 Just a few months ago, freshman Mirabelle Brathwaite stood along with the rest of her class in front of staff and family, graduating from Sunnyvale Middle School. Fast forward to mid-August, Brathwaite now enters the HHS gates officially as a freshman. 
Anticipating the school year, Brathwaite said she has several hopes for her high school experience.
 "I'm excited to meet new people and learn new things," Brathwaite said. "I'm a little nervous about finding my way around school and not knowing anyone."
To ease her transition, Brathwaite said she decided to try out for the volleyball team in hopes of forming new friendships through a common activity. 
Transitioning from an undemanding middle school, Brathwaite said her primary goal is to develop better study habits while challenging herself. 
"I hope to really discipline myself with studies and get things done by talking to my teachers," Brathwaite said.
Mikaela Kwan:
Another back-to-school season is in session. The familiar sight of freshmen preparing to flood the halls prompted senior Mikaela Kwan to reflect on her own high school experience, she said.
Four years ago, Kwan was ready to open a new chapter in her life. As she prepared for her freshman year, she said she was faced with a variety of emotions.
"I was mostly nervous, but I was also very excited because of all the different opportunities for electives," Kwan said. "I thought I was going to get straight A's in all of my classes."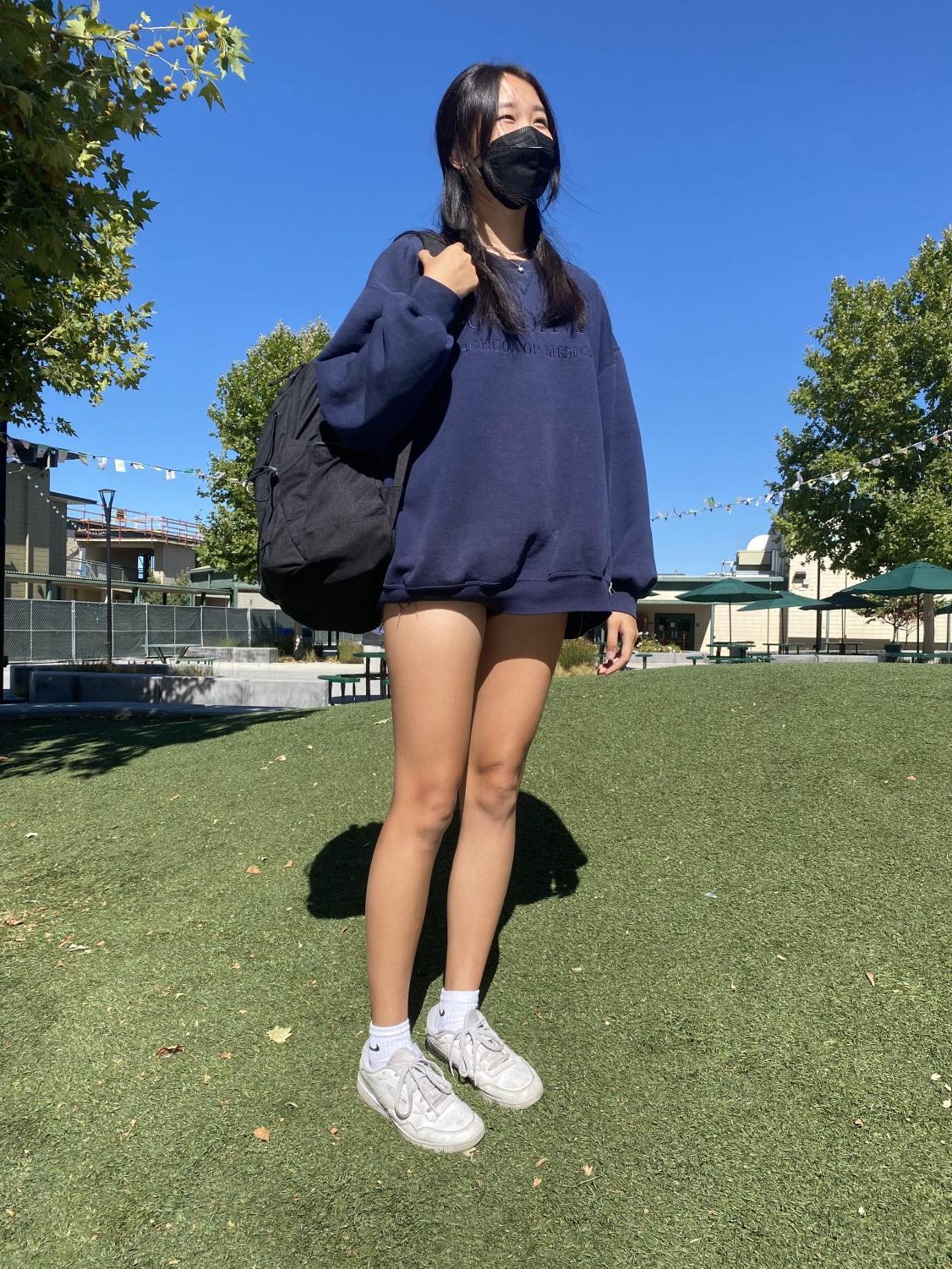 However, her academic expectations began to stray from reality over time, she said. While some classes she took were challenging, others were surprisingly easy.
"What stood out to me was that I'm not as good at STEM as I believed I would be ," she said. "Calculus BC and computer science were a lot more difficult than I thought they would be."
On the other hand, she said she expected classes like history and literature to be less engaging, but she was pleasantly surprised by her experiences.
"I thought AP U.S. History [would require] a lot of memorization and studying, but it ended up being a lot more fun partly because of my teacher," Kwan said.
As a freshman, many of her expectations were shaped by the media and coming-of-age films, she said. As a result, she said she was worried about encountering rude classmates who looked down on each other, as well as stereotypical cliques.
"There's an element of truth in [those expectations], but I found my niche and was able to enjoy a bunch of activities that I never thought I would have gotten into," Kwan said.
After joining color guard in her sophomore year, Kwan said she began making memories and lasting friendships with her teammates. Since she is rather introverted, joining the team required stepping outside of her comfort zone, which she said was nerve-racking at first.
"I'm not a very performance type person, and I'm also not a dancer," Kwan said. "It's definitely not an activity I thought I would get myself into, but getting to perform was [amazing]." 
Because she suffered from stage fright, performing was a challenge, she said. However, the sport was surprisingly enjoyable and became one of her fondest high school memories, Kwan said. 
Another activity that pushed Kwan out of her comfort zone was choir, she said. Kwan joined choir because she needed class credits for graduation, but to her surprise, it ended up being one of her favorite classes, she said. 
"I thought I would just drop it after freshman year, but I'm doing [choir] through senior year," Kwan said. 
Some other notable challenges Kwan faced throughout her high school career included balancing an increasingly rigorous course load and maintaining healthy habits. 
Because she did not study as often prior to sophomore year, Kwan found forming effective study habits to be a challenge, she said. 
"[Some obstacles are] knowing what my limits are academically and what a good stopping point is," she said. "[Other important things are] self care, making sure I sleep enough, eat enough and have a balanced schedule."
Although Kwan has encountered many difficulties, she said she has learned important lessons about personal growth..
"Getting out there and trying as much stuff as you can is [important]," she said. "You never know what you're going to find interesting."
As Kwan reflects on her high school years, she said she encourages freshmen to take advantage of the diverse opportunities at HHS due to the endless possibilities. 
"Join more clubs and find what you're interested in," Kwan said. "Just explore while you have the chance."