Biking toward a sustainable future
Students share experiences biking to school, benefits of biking
For many, getting to school every day is not something to think twice about, especially in regard to sustainability. But for some students, taking that extra step to be more environmentally conscious in how you get to school is important, senior Jasmin Duong said. One way students achieve this is through biking to school, herself included, Duong said.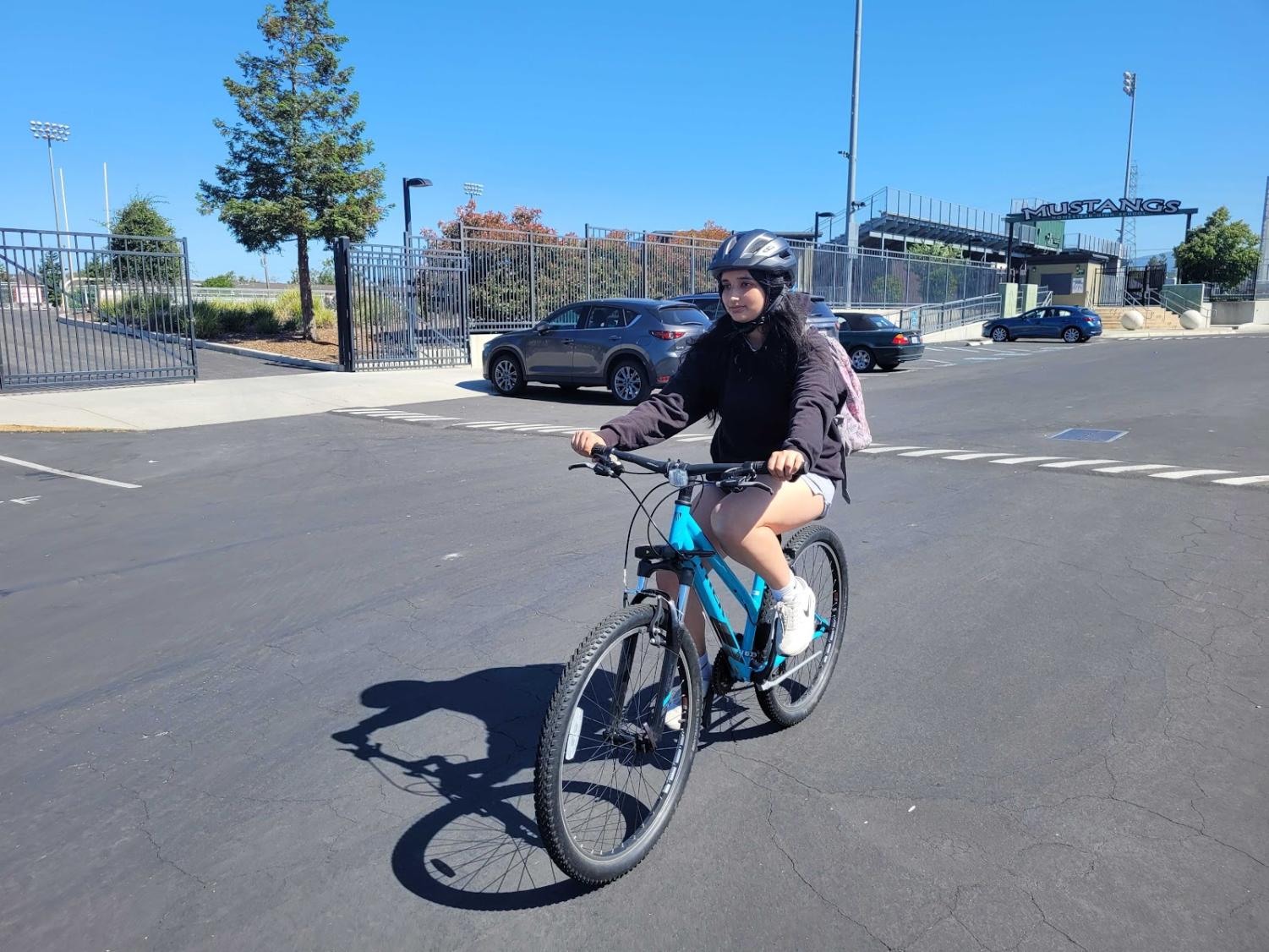 Duong said biking to school takes her around fifteen to twenty minutes on average. Despite having the option to drive, Duong said she chooses to bike to school because it is better for the environment.
Biking does not only serve as her transportation to school, Duong said, but also as a hobby. Duong said she enjoys going biking by herself on the weekends, whether it is on the Stevens Creek trail or to meet up with friends. 
ASB sustainability commissioner, sophomore Aayushma Adhikari said she chooses to bike to school every day because it is more convenient than driving, which can become tedious. Another factor in Adhikari's decision to bike is the environmentally friendly benefits.
"If I were to drive, it would take me around the same amount of time [as biking] because of how long it takes to park, and I don't want to deal with that hassle," Adhikari said. "Plus, when you bike you're not producing any carbon emissions, which is awesome, and you get exercise while doing it."
Similarly, sophomore Parnika Kotamsetti said she enjoys the convenience of biking to school every day, especially because she lives close to school.
"It takes so much longer and so much more energy to have my parents drive to school, drop me off and go back home to do it again in the evening," Kotamsetti said. "I would rather just bike to school." 
Overall, Adhikari said she hopes others will start biking to school. 
"I would love to encourage other people to bike and be sustainable every day, and [I've helped organize] bike to school for donuts days at school," Adhikari said. "But, regardless of whether you are getting a treat or not, most people, if they are able to, should opt to bike to school rather than drive."