On your mark, get set, go!
Freshmen tryout for cross country, share their experiences
Like many sports, cross country physically and mentally challenges the mind and body through the hours of practice and dedication towards running a successful race. Cross country is a co-ed sport which consists of both team and individual events. Every year, freshmen join cross country to connect with others, destress and stay active. 
Cross country athlete, freshman Parker Levy said the sport has served as an avenue to bond with fellow schoolmates through a common liking for sports and the outdoors, Levy said. 
"I've been able to create [lasting] memories," Levy said. "My favorite meet was invitationals and going to Portland with the team, just spending time with everyone."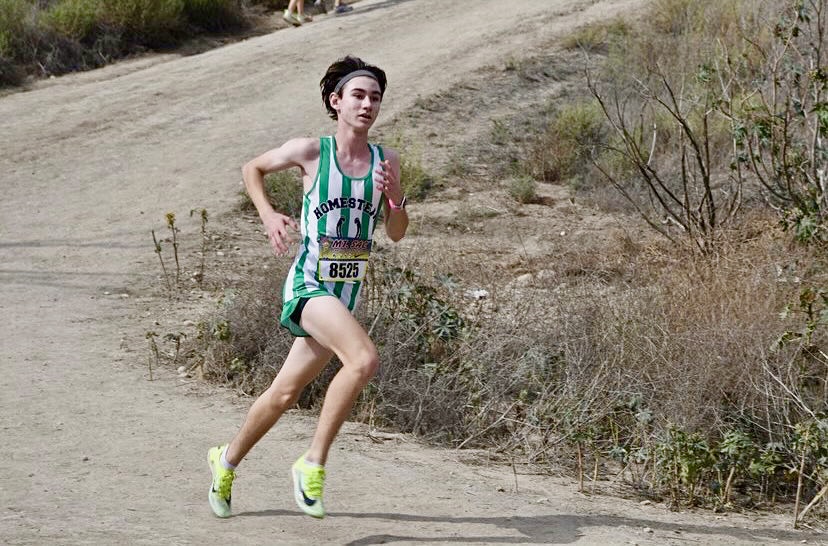 Freshman Joshua Lim joined cross country hoping to condition for the upcoming school basketball season, Lim said. However, as he spent more time running, Lim said he became more and more passionate about improving his times. 
"The Portland race [was my favorite] and best race as well," Lim said. "I ran a 17 minute, 11 second 5K [a long-distance road running competition over a distance of five kilometers, or 3.107 miles], which was a huge improvement from [where I started]."
Many freshmen are also new to the sport, such as freshman Nikhil Karthik Nadimpalle. Prior to this school year, Karthik Nadimpalle said he had not done cross country before and was not a very good runner. However, through experience and the support of his peers, he found cross country to be an enjoyable and competitive outlet. 
In the future, Karthik Nadimpalle said he wants to continue his journey with cross country and plans to do it throughout his four years of high school.
"As time progressed, I got better and started feeling more comfortable doing races and workouts," Nadimpalle said, "It's more fun as you get to know the [upperclassmen] better."