The truth behind greenwashing
Large corporations mislead consumers while faking sustainable practices
One of the first things I do today when buying an item is look at its packaging to see if it's "clean" or eco-friendly, with extra points if it's made from recycled materials. When customers buy something claiming to be sustainable and environmentally friendly, they are led to believe that their purchase is helping the planet. However, these customers can be misled.
Known as greenwashing, several companies trick consumers into buying products that they falsely believe to be sustainable, according to Business Daily. These businesses that claim to be making a positive impact on the environment are only generating more misinformation and must be held accountable for it. 
One notable example of a corporation that has been guilty of greenwashing would be Coca-Cola. Although they remained the highest plastic producers in 2021, Coca-Cola claimed to be adamant about tackling their plastic waste, and that all of their bottles would be returned and recycled by 2030, which was false, according to USA Today. But in June of 2019, the company was sued for falsely advertising sustainability and tricking their consumers into buying wasteful items, only increasing plastic usage, forcing them to stop their campaign.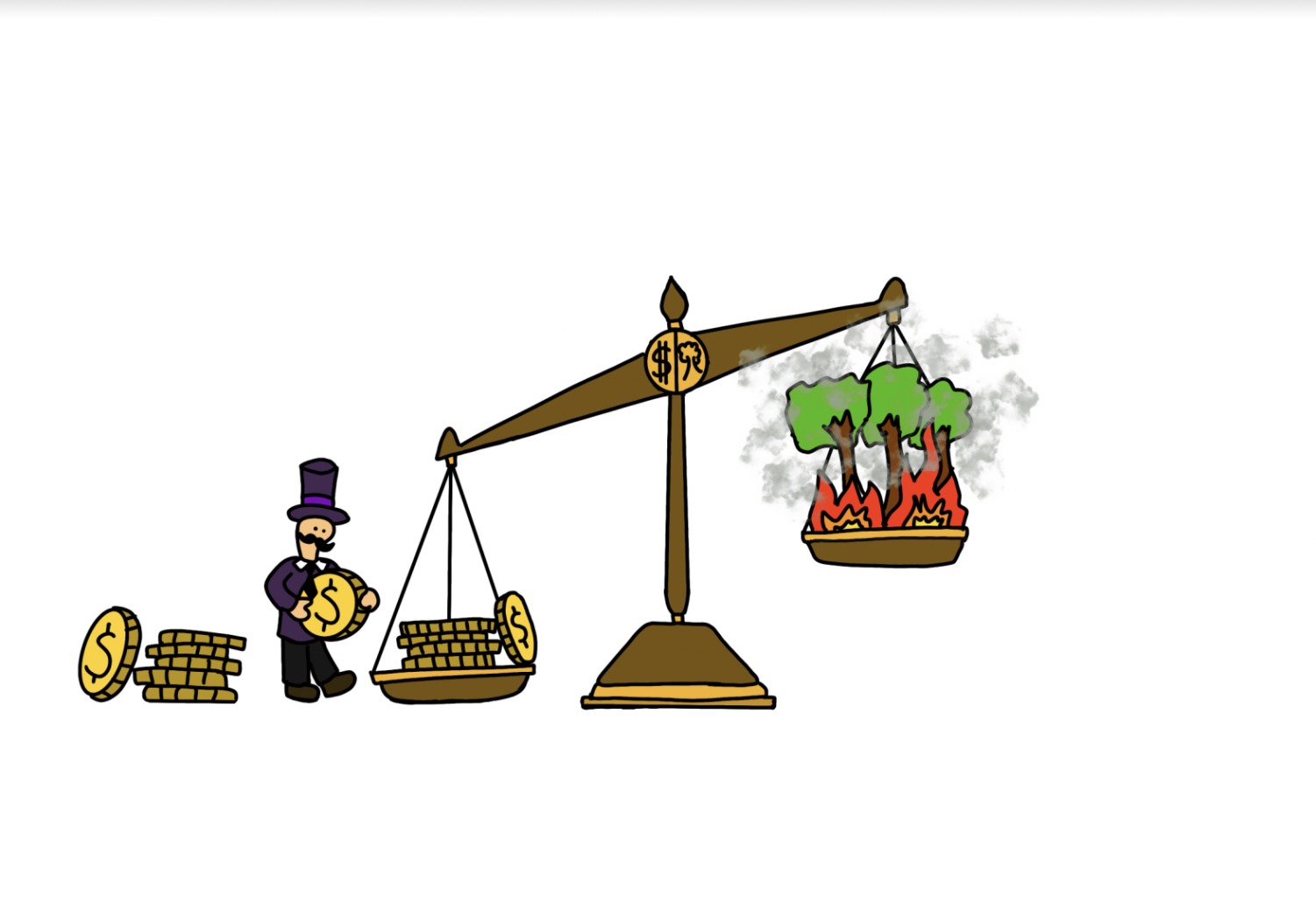 Similarly, clothing companies can be equally guilty of greenwashing. In 2019, H&M launched a new line of clothing called "Conscious", which claimed to use recycled polyester and organic cotton. However, this proved to be a marketing tactic and was nothing more than a means to make their clothes look more eco-friendly, according to Fast Company.
While some companies have taken advantage of the growing demand for sustainable products, others are dedicated to helping the environment. One way to tell is if they thoroughly list the beneficial attributes they use in their items.
For instance, the shoe company Allbirds creates its products from 75% of recycled materials, according to Bloomberg. They also aim to reduce carbon emissions per unit by 95% in 2030.
As the world's first 100% compostable phone case, Pela is also making plastic-free products the new normal, according to Grow Ensemble. Having already offset over 300,000 pounds of plastic with the sales of their phone cases, Pela is taking steps towards a sustainable future. 
As greenwashing is becoming increasingly common in large companies, it is critical that companies at fault for greenwashing be held accountable for their actions.  To ensure that businesses guilty of greenwashing are held responsible, consumers must invest in companies that are committed to sustainability and have the evidence to back it up.
Rather than falling for large corporations' advertising tricks and paying to further ruin the Earth, it is essential that consumers are aware of where their money is going in the fight for sustainability and need to be actively conscious and do their research.