Underrated Artists: Haux elevates acoustics with lyrical melodies, calming instrumentals
It was a typical Saturday morning in 2016 when I first heard "Seaside" by Haux — Minecraft, green tea and morning sunlight shining onto my desk. Although the song echoed in my room for only three minutes and 25 seconds, "Seaside" singlehandedly changed my music taste for years to come.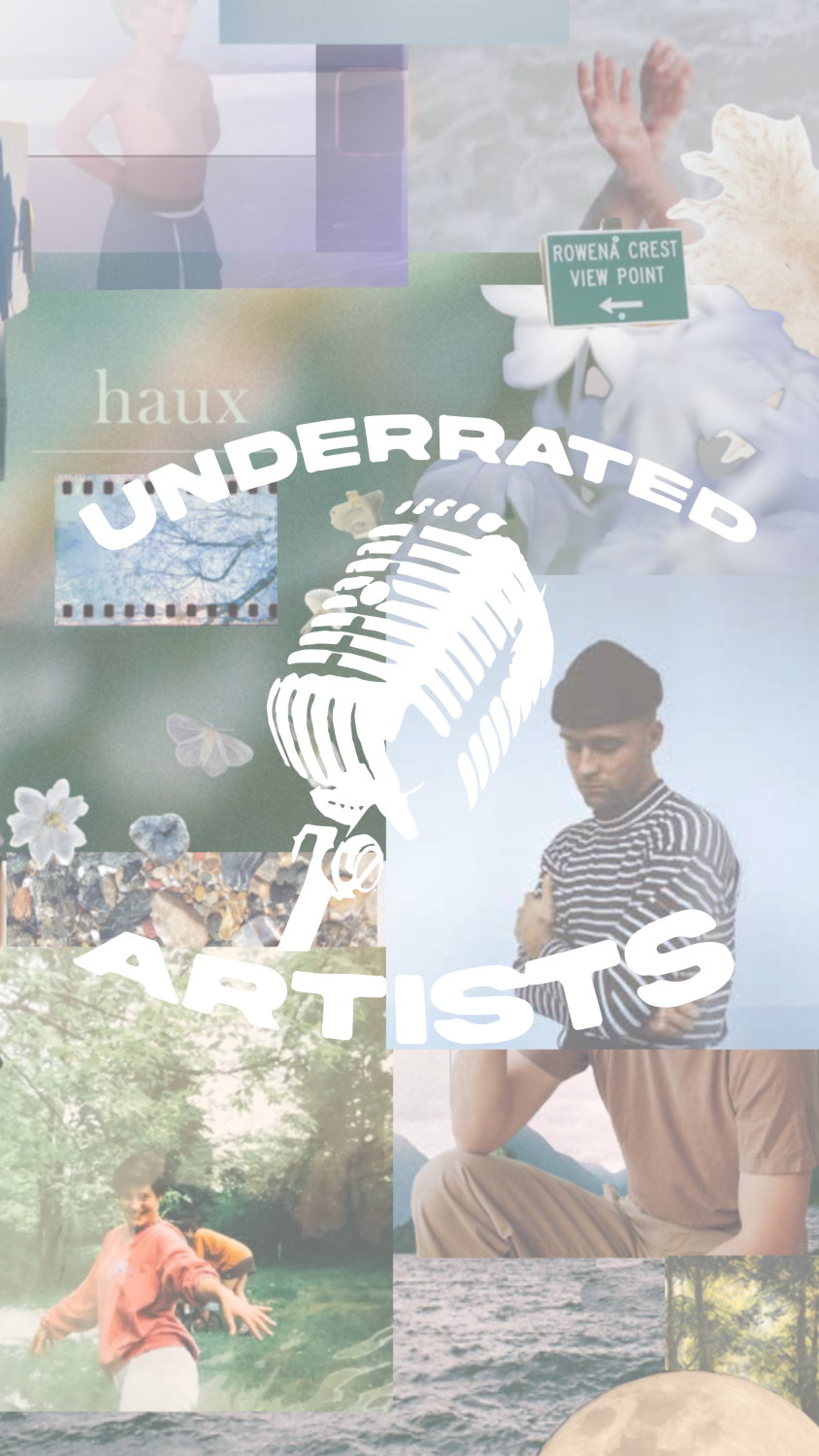 I am not ashamed to admit that my musical journey started with YouTube channels such as Trap Nation, CloudKid and MrSuicideSheep. Although my musical preferences have evolved since then, a lot of the gems I discovered on those channels still remain in my playlists today. Many of these songs were on the louder electronic side, as I had not yet discovered my love for calmer acoustics. 
When YouTube autoplay led me to an upload from Chill Nation, which reuploads calm songs from non-mainstream artists, I was instantly intrigued. "Seaside" was completely different from the upbeat songs I was used to, and yet, I loved it. There was something special about its simplicity, with mellow vocals, ambient drums and consistent melody. I felt I needed to learn more about this mysterious singer. 
Woodson Black is the face behind Haux. Black spent his earlier life in the Berkshires, filled with natural beauty that inspired his later music productions. After receiving an internship with a record label in London, he began writing, composing and producing his own music, according to his AllMusic biography. He also dabbled in photography, which is evidently displayed through his beautiful album covers and overall aesthetic. 
Haux's EP "All We've Known" was his first musical project, and my personal favorite. It established his place in the indie-electronic music scene, with vocals and beats similar to artists like Bon Iver and SYML. The EP contains "Seaside," as well as "Homegrown" and "Caves," similar songs with calm melodies and themes of loss. Although many of these songs are sad, I do not feel a sense of sorrow when I listen to them — I feel at peace.
"Calico," a single released in 2020, is another highlight from Haux's discography. The guitar is simple but not lackluster, delivering an ambient feeling. It echoes Haux's whisper vocals and is a great background song for daily activities such as cleaning a room or completing homework. 
Even though I discovered him seven years ago, Haux's music never seems to feel old. I can listen to the same song on repeat for hours and never become tired of the majestic vocals and touching instrumentals. I will forever be grateful that "Seaside" opened up a whole new world of music, showing me that songs do not need to have loud bass or complex layers. Sometimes all it takes is a good voice, a good guitar and a good melody.