For me, knowing who I am and who I want to be is difficult. I am young and awkward, and there are a lot of things I do not know. So, when I found a passion for working with kids in education by doing community service, I was surprised.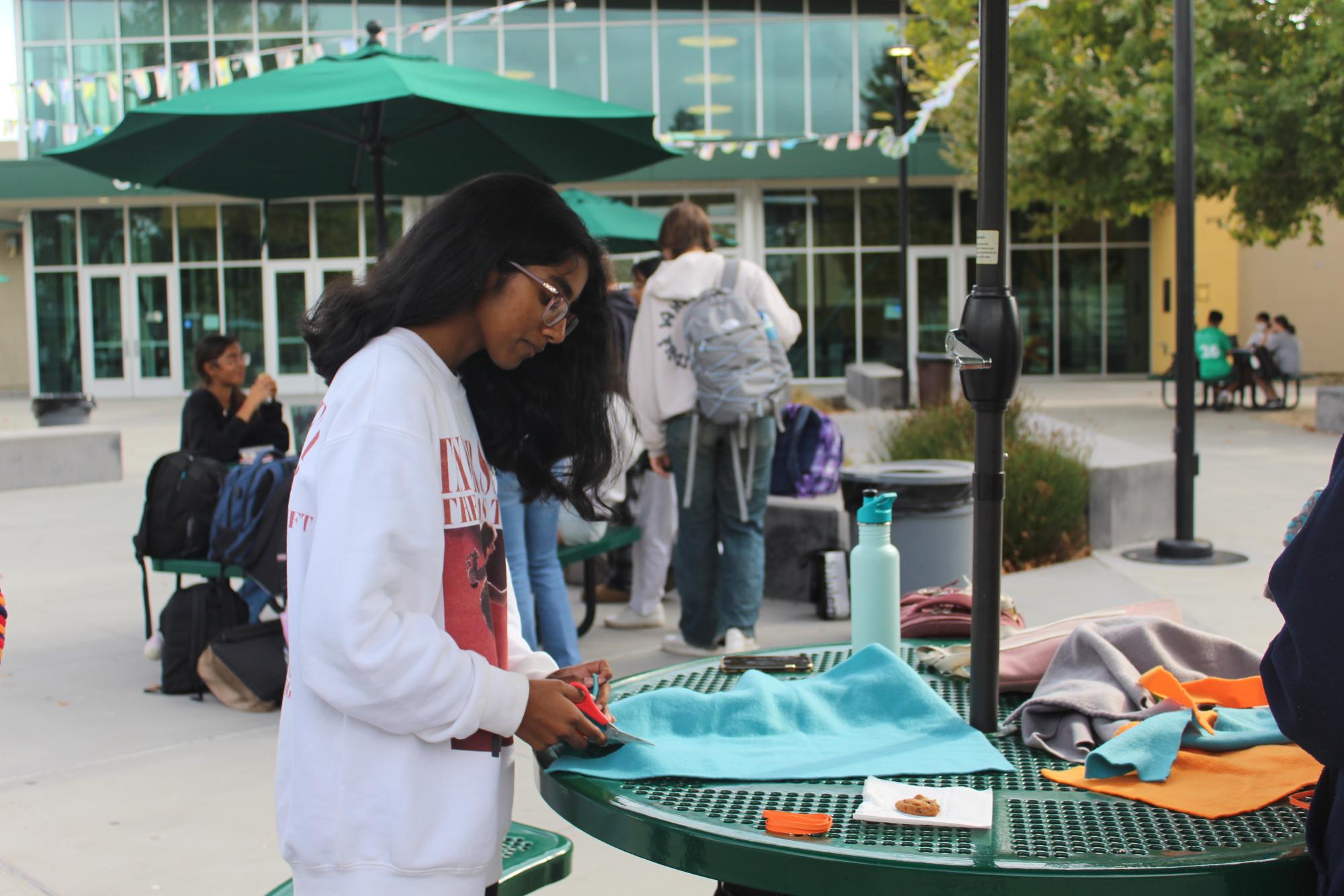 Volunteering is a way to contribute to society and a valuable addition to college applications, but my experience has proven that doing community service is more than that: it is also a way to explore areas of interest and a channel for self-discovery.
Last year, I volunteered at the Redwood City Library for Project READ, where I tutored a kid to help him with his literacy skills. I worked with him on the foundations of reading, such as sounding out difficult words ("apple is pronounced A–P–E–L because 'le" says 'el'")  and word families ("Kate loves to Skate" and "Jake Bakes Cakes.") 
Before I was involved with Project READ, I was fascinated by literacy. I recognized that I could apply that interest after volunteering for the cause. My experience tutoring made me realize that I could become a teacher or a tutor, someone who works with kids and their education daily. I would not have known this without volunteering for a literacy-based organization.
At our school, there are several clubs dedicated to making community service opportunities available to students. Organizations such as Key Club, Amnesty International and NAHS organize activities that allow students to explore their interests in a practical manner. 
For example, when I joined a Key Club activity earlier this year, I learned about the opportunities they make for students to help with events happening in the general area. The event that I went to was dedicated to doing work at the Charles Community Gardens. There, we spread new gravel onto the pathways, picked litter off the surrounding ground and picked weeds. Students who choose to participate in Key Club practice hands-on change-making and learn about their community. 
Joining a community service club is unique: those who do it get to participate in a worthy cause while gaining experience that allows them to explore and shape their identity. This is part of what makes volunteering such a positive exploit for teens, an age where many are actively finding and expanding on their interests. 
Furthermore, volunteering with the goal of self-discovery can help with making choices about future careers, another priority for teens.
I am grateful that I joined Project READ because my time there gave me worthwhile insight into what I enjoy doing, especially in terms of my possible career path. I enjoyed working with the boy I tutored, and while I cannot become a teacher at the moment, I have started babysitting for families so that I can spend more time developing my skills for working with kids. Community service is not just about giving back: it is a pathway to learning more about ourselves.