This year's U.S. Open wheelchair tournament, held from Sept. 5-10, is a hardcourt tennis tournament known for its exceptional talent and sportsmanship, recently concluded with a profound display of skill and determination. Among the standout competitors was Dutch professional wheelchair tennis player Diede de Groot, whose story and achievements have captured the hearts of many.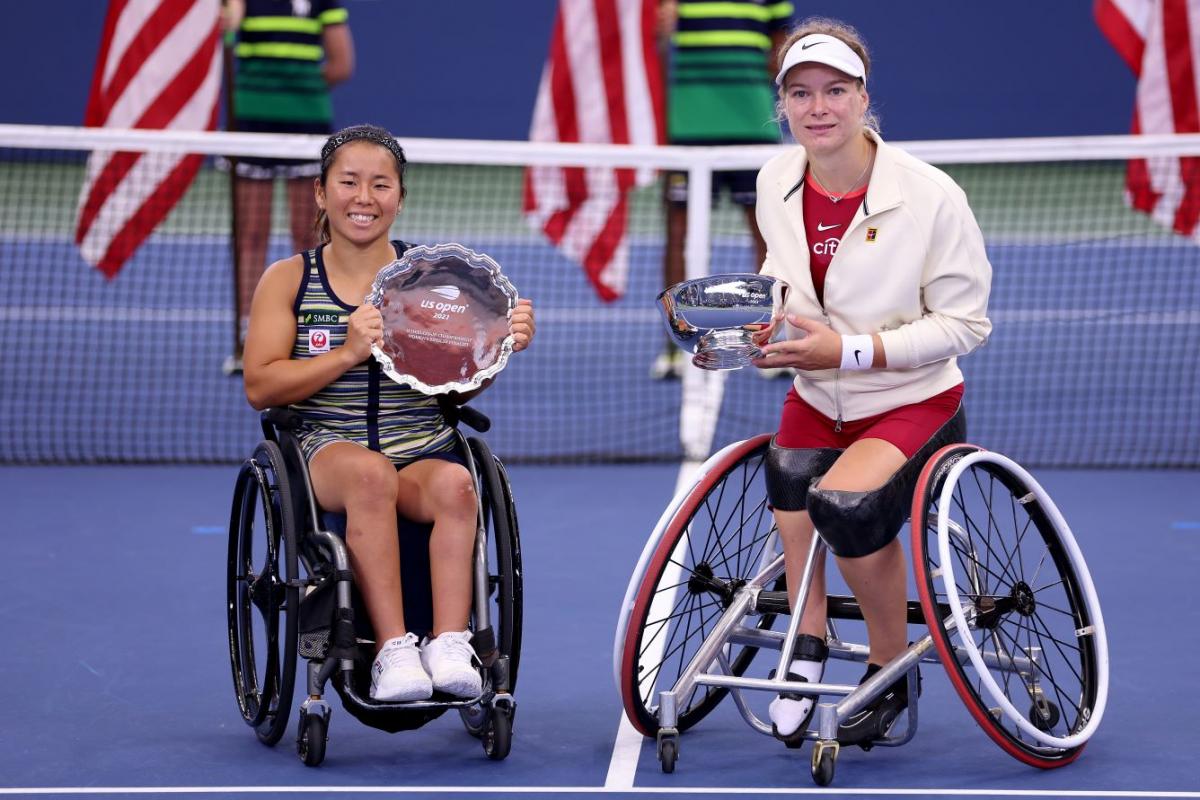 At the age of 26, Groot solidified her position as the world's No.1 ranked wheelchair tennis player, according to the International Tennis Federation. Groot has six consecutive U.S. Open titles, showcasing her prowess in both singles and doubles events, according to The Guardian. 
Her impressive trophy cabinet is a testament to her exceptional skills, but her story of unwavering determination truly sets her apart. Born with anisomelia, unequal leg lengths, she has a physical challenge that could have deterred many from pursuing a career in tennis.  
Groot tried to walk with a prosthetic leg, but after several hip surgeries, she realized that it was impossible for her to play sports standing up, according to Sunrise Medical. So at 7 years old, Groot embraced the sport, using a wheelchair as her means of competing, according to Wimbledon. 
Groot's relentless pursuit of improvement is partially from her enduring rivalry with world No. 2 Yui Kamiji of Japan. Kamiji, a 27-time major champion in both singles and doubles events, is the last person to defeat Groot in a singles match, according to The Guardian.
In the final match for the U.S. Open women's wheelchair singles title, Groot played against Kamiji and reached a major milestone in one hour and 13 minutes under the roof of Louis Armstrong Stadium. It was Groot's sixth time winning that title, tying Esther Vergeer's record for the most women's singles titles at Flushing Meadows, according to the US Open.
As this year's Wheelchair Championships ended, Groot's name reverberated throughout the global tennis community. Her story continues to evolve, inspiring athletes worldwide. Groot does not see her disability as a limitation regarding her abilities as a person. 
Instead, Groot hopes to encourage people of all abilities to participate in sports and feel the passion and excitement of playing a sport they love, according to Lumosa, an LED lighting for sports company for which Groot is an ambassador. 
As the world watches, we can only anticipate the continued achievements of Groot in the years ahead. Her legacy in wheelchair tennis is a testament to determination and serves as an inspiration for future generations of athletes, both with and without disabilities.
Everyone should be inspired by Groot, athlete or not. I am in awe of how incredible her grit and determination is. It is very admirable to see someone who is born at a disadvantage, yet works hard to make up for that. 
As a student-athlete, like many at our school, it can be challenging to balance and be good at both, but Groot inspires me to keep striving for the best in both through hard work. Groot winning the championships shows that anything is possible, as long as you stay persistent and give it your all.