Dream on, Coldplay
Coldplay releases its new album, 'A Head Full of Dreams'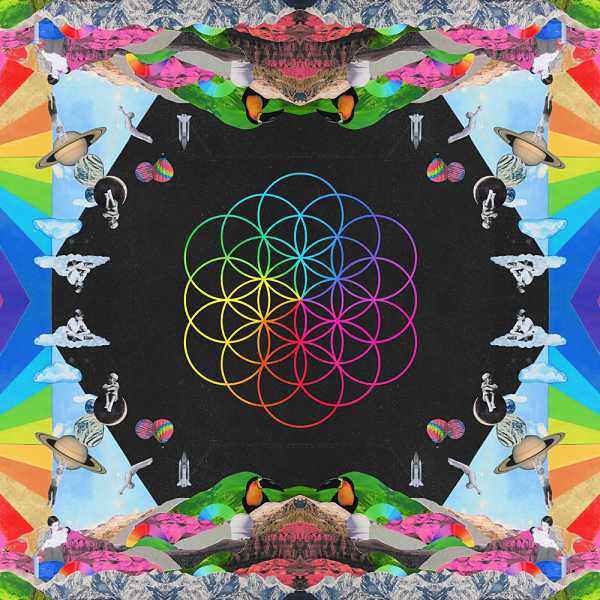 Coldplay's seventh album "A Head Full of Dreams" kicks off with a self-titled song that sets the tone for the rest of the album: upbeat, optimistic and happy. Having sold 236,000 copies in its first week and placing just under Adele at no. 2 on UK charts according to Nme.com, the album is the most successful Coldplay has released since their 2008 album "Viva la Vida."
Though there is a mix of slower, uplifting and melodic tracks interspersed in the album, Coldplay's reportedly last album, according to Billboard.com, is predominantly vibrant and catchy.
Painting a bright picture for the album, songs like "Birds and Adventure of a Lifetime" continues the optimistic and happy vibe of "A Head Full of Dreams," though with almost identical instrumentals as the first song in the album. This repetition gets uninteresting, and even boring, at the beginning of the album.
To break up the monotony, Coldplay also includes more medium-paced tracks like "Hymn For The Weekend," "Army of One" and "Up and Up," which bring a new groove to the album. It mixes the style between the upbeat and the melancholy tunes to create a slower, melodic feel. Coldplay did very well in this interlude, creating a lively and vigorous combination of happy and somber feelings.
In particular, "Hymn For The Weekend" was exceptional in its graceful piano and instrumental performance along with an exciting and energetic vocal performance. Its seamless flow with parts featuring Beyoncé creates a nuance of rock and hip-hop and make an indescribable combination.  
Songs like "Everglow and Fun" bring a much slower-paced and melancholy feel, adding to the more "dreamy" aspect to the album. Borderline gloomy, the change of pace seems out of place in an optimistic and animated album tone. These songs bring back the good old bland, sad Coldplay style disguised in an enthusiastic and energetic cover.
In their final album, Coldplay brings an interestingly different, more joyous atmosphere to most of their tracks, but do still hold onto the past with more gloomy style. This combination should be applauded, as it worked out well.
Coldplay will perform this album on tour in the UK, according to Nme.com, as well as in the Super Bowl halftime show this year. Their reportedly last album will reach the attention it deserves in the great crowds at Levis Stadium on Feb. 7. Keep dreaming Coldplay.