Platten on track to go platinum
Inspiring female artist releases her new album, "Wildfire"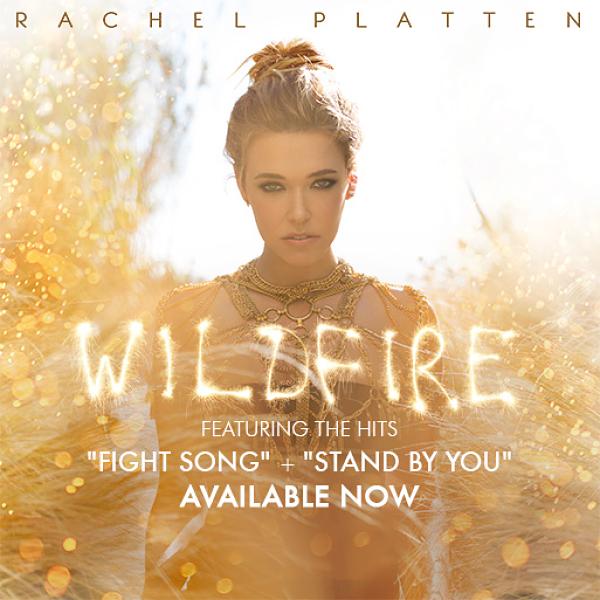 With a fiery punch and energetic lyrics, breakout artist Rachel Platten's third studio album, "Wildfire," was released on New Year's Day.
After many attempts of trying to make it in the music industry and facing rejection from her record label and management, Platten finally soared to success when she released her self-empowerment single, "Fight Song," in early September.
"Fight Song" set the scene of Platten's rise to fame as it hit number six on Billboard's Hot 100 chart and spent nine solid weeks at number one on their Adult Contemporary Songs chart, according to Billboard.com.
As Platten gained attention, so did her upcoming album release of "Wildfire." However, considering this was the opportunity she had been waiting for, to have her music be heard, most of her songs on the album display a "playing it safe" feel.
"Wildfire" contains 12 different tracks, the majority of which follow the same generic pop sound and lack unique lyrics and experimentation. Songs like "Stand By You" fall in the shadows of Katy Perry's "Roar." Platten's identity seems to get lost as she wanders around in catchy choruses and energy-seeking background shouts.
However, adding twists of country with tracks such as,"Hey Hallelujah" featuring Andy Grammer and his unexpected semi-rapping, "Lone Ranger" and additional laces of sass in her song, "Congratulations," Platten does add some variety into her music.
Despite the 34-year-old artist's shortcoming of creativity due to the fear of losing the audience she had gained with her hit single, her talent is clear in her beautiful vocals and positivity throughout the album.
2015 has been an incredible year for Platten, from being discovered by many to performing on Taylor Swift's "1989" tour, her motivation has certainly made an impact on her achievements.
Kicking off the new year with the release of her album and the beginning of her "Wildfire" tour this February, Platten's future seems bright.