JV boys soccer players juggle sports, school
Boys JV soccer practices daily and has at least one game a week
Participating in any school athletic program requires a time commitment. Playing for a school team takes time away from homework, studying, work or any other time for extracurricular activities.
Playing soccer at HHS is demanding and requires dedication and devotion from players on the team. 
"We have practice everyday from 3:30 to 6 p.m. and we have one game every week," sophomore Marcos De Hara said. 
With nearly a decade of experience, sophomore Jack Ohman is this year's captain of the JV boys soccer team.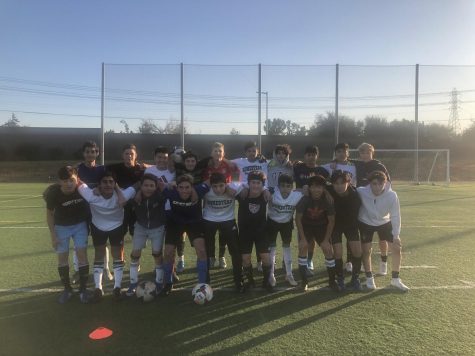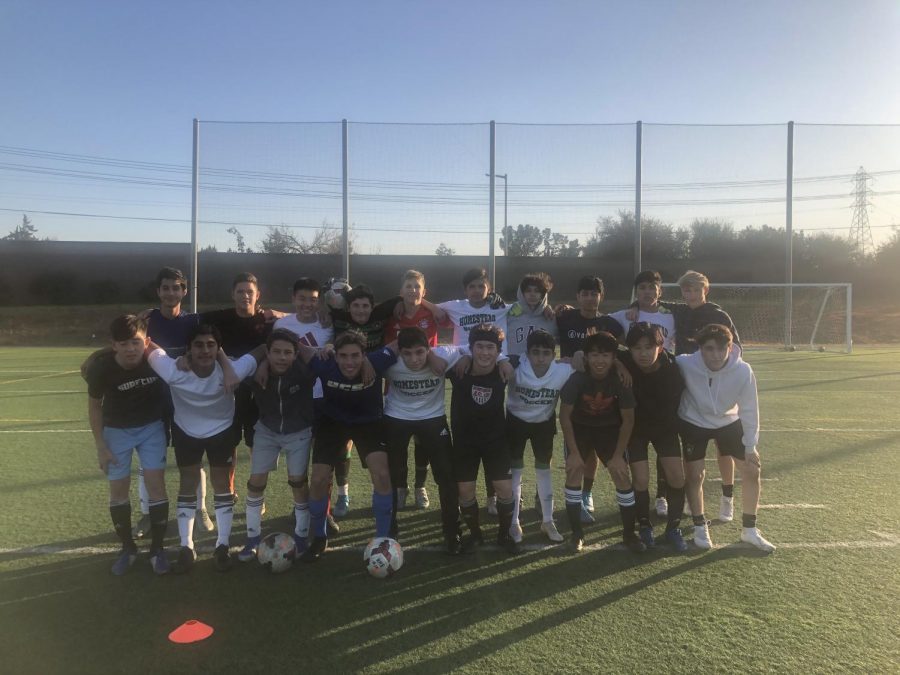 "Besides [HHS] soccer, I play club soccer year round, with the exception of school soccer season, and I work eight-hour shifts on the weekends at Shoreline," Ohman said. 
Playing a school sport takes both athletic ability and time management. Players must be responsible because school deadlines do not always align with an athlete's personal schedules. Nonetheless, athletes find a way to juggle it all. 
After recovering for around a year from a broken hip and partially torn ACL, De Hara said he is eager to finally get back on the field, but keeping up with schoolwork alongside his athletic journey will not be easy. 
"Getting home around 6 p.m. every day does give me enough time for homework, but it can definitely become difficult," De Hara said. "If I have lots of homework or tests, it can become hard to balance school and soccer." 
Sophomore Andres Carranza Moreno said he also finds that he struggles with maintaining a balance between extracurriculars and schoolwork. Carranza Moreno played on the HHS football team, and now on the JV soccer team, is an AP student and in his free time, tutors for Algebra 1 students. 
"The hard part [of playing a school sport] is getting home already physically and mentally exhausted and then having to do a bunch of other homework," Carranza Moreno admitted. 
Similarly, sophomore Danny Alvarado said he has had to learn to manage his time in order to succeed.
"Before soccer, I had the whole day to take my time and do homework whenever, but now I have to be smart about when I start doing all my school assignments," Alvarado said. "Time management is key."
Despite the extra stress, Ohman said he finds soccer to be worth it in the long run.
"The environment was always fun. Playing with my school friends and winning games with them [overrules] any stress," Ohman said. "[We have] a great coach [who] is like another teammate and [helps] this team win and enjoy the game[s]."