Australia is on fire – what are you going to do about it?
Australia is a living hell.
The country is in the middle of its worst summer yet. According to CNN, 28 people have lost their lives so far to fire, three of them firefighters.
The fires have torched more than 17.9 million acres of land, destroying an estimated 3,000 homes have been destroyed or damaged, in the state of New South Wales alone, according to CNN. The damage costs have surpassed $700 million and is expected to rapidly increase, according to Reuters. Experts say the estimated number of animals killed by the fire is at least a billion, according to Vox.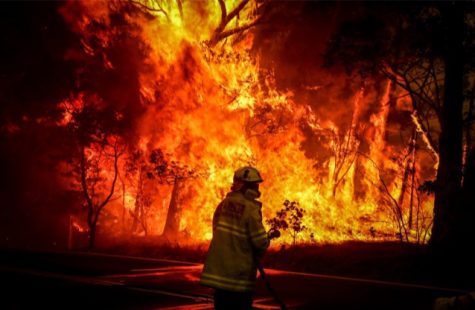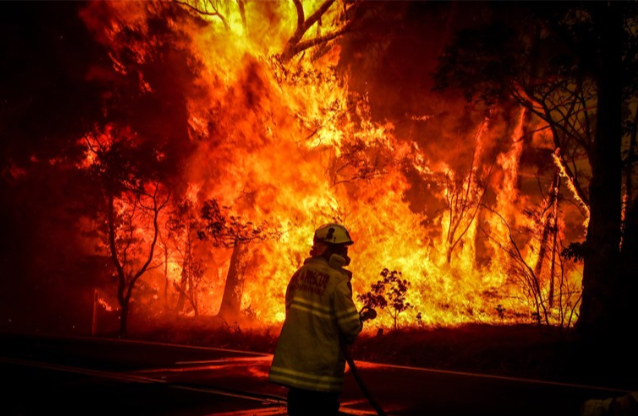 What's the root cause of these devastating fires? According to Chris Dickman, an ecology professor at the University of Sydney, climate change is to blame.
According to TIME, the massive amounts of carbon dioxide that the bushfires generate are only adding to the already increasing levels of greenhouse gases in the atmosphere. Such levels of gases will worsen global warming, which will then make devastating fires like these a common phenomenon.
The recurring and strong forces of mother nature should be proof to all that global warming is an actual occurrence and that it requires immediate and drastic action. Climate change is not a matter of politics; it is a matter of ethics. The longer we put off finding a solution to save the earth, the faster the world will suffer in its inevitable end. 
Australia is burning. How many more people and animals have to die? How much more destruction will these fires wreak until people start taking climate change seriously?