Being black should not be a death sentence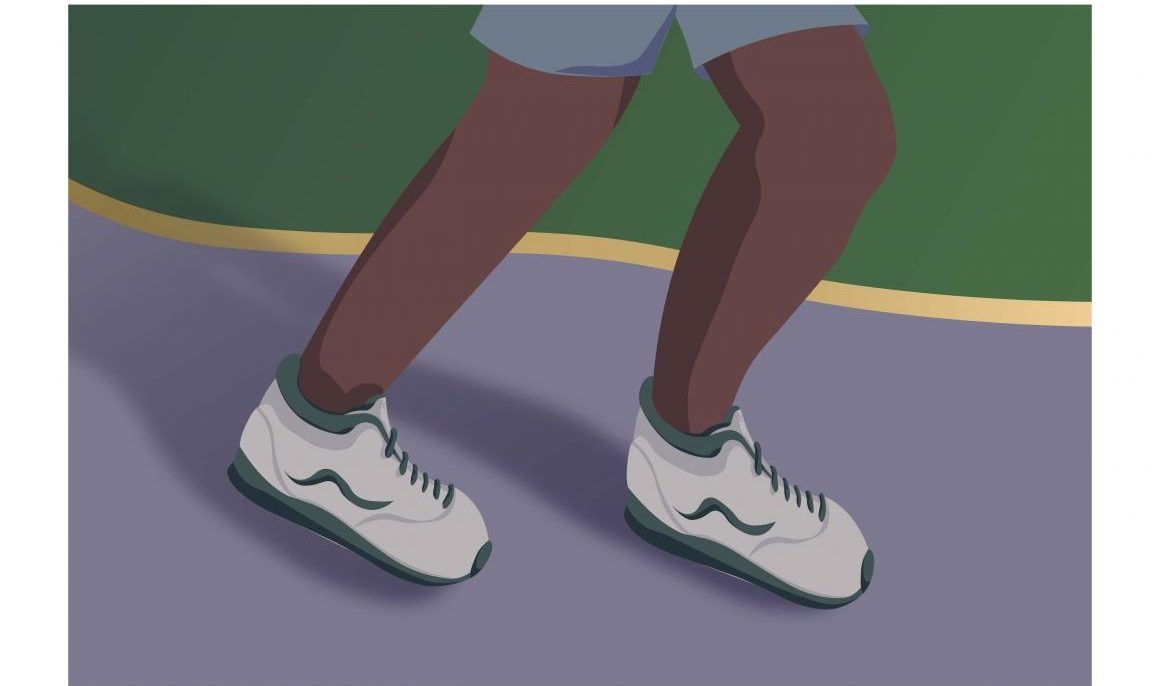 For years, black citizens in the United States have faced countless racist attacks from white people. Today, this abuse towards black civilians has rapidly gained attention and sparked nationwide outrage. The core issues that lie behind these shootings are no different from the ones in the past: white supremacy and racism. 
Recently, a video of an unarmed black man, Ahmaud Arbery, being fatally shot by white supremacists was released on the internet. 
25-year-old Admaud Arbery was jogging through the outskirts of his small Georgia city when two white men, Gregory McMichael and his son, Travis McMichael, grabbed their weapons and began following him in their truck, according to The New York Times. As Arbery passed them, unarmed, one of the men began firing at him. Moments later, two more shots rang out, and Arbery collapsed.
In the following months, no arrests were made until the footage went viral on the internet. Without this driving source, Arbery's murder would have remained widely unknown. 
The neighbor who recorded it was suspected of "conspiring" with the McMichaels. According to the New York Times, he has only recently been arrested and charged with murder. It is sickening that these actions only occured after the video was exposed to the public, leading to widespread protests for justice.
The video of Arbery's shooting bears a striking resemblance to lynching photography, since both were not taken to protest violence, but rather to celebrate it, according to Vox. 
From these incidents, a clear message can be drawn about the issue of white supremacy: it still exists, and it is more prevalent than ever.
 In the United States, white people are often seen carrying weapons, threatening government officials, and even yelling at police officers. Yet, they rarely face police brutality or harmful repercussions.
According to Vox, when black people are doing daily activities like jogging or driving, they are at risk of being racially profiled and murdered. If trivial actions like these can lead to their death, the consequences they are likely to face from bearing weapons and intimidating officials are unimaginable. The difference in treatment and privilege is simply atrocious.
White supremacists in the United States have started to use  "jogger" as new code for the n-word, referring to the shooting of Ahmaud Arbery, according to Vice News. They are shown celebrating Arbery's murder on the internet, where they have portrayed Gregory and Travis McMichael as their heroes. 
The fact that "jogger" has become a replacement for the n-word is racist and completely unacceptable. The horrendous acts of these people further highlight the severe effects of white supremacy, which played a major role in Arbery's shooting. 
Arbery's mother said that she believed the white men judged her son by his skin color. Additionally, she stated that he did not commit any crimes the day of the incident, according to The New York Times. Even if he had, she said "he should have been handled by the police" instead. 
In Brunswick and areas beyond, allies of Arbery's family have been protesting in hopes of making white supremacy a known issue. The New York Times reports that they have created a Facebook page, as well as a pressure campaign. 
Only a few weeks after Arbery's shooting surfaced on the Internet, George Floyd's death became widely known. According to USA Today, Floyd died from asphyxiation after a white police officer kneeled on his neck for almost nine minutes. Like Arbery, Floyd was an unarmed black man. 
Since May 26, protests have erupted all across the U.S., racking up media coverage and nationwide support. They started soon after the public realized the police involved with Floyd's death were not facing any sentences, which led to anger and demands for justice. 
In wake of the Black Lives Matter movement, the streets have been swarmed with protesters, and petitions have garnered millions of signatures. As a result of these efforts, all the officers involved in Floyd's murder have been arrested and charged, according to The New York Times.
White supremacy is a serious, modern-day issue that needs to be combatted. Because of racism, thousands of innocent civilians have been murdered, and countless more lives will be lost without change. 
However, by continuing to support these movements, protests, and petitions, we have the power to solve this systemic problem together.
[Updated June 30, 2020]