Reopening economy doing more harm than good
California rushed into reopening, now we are facing the consequences
California, along with many other states, has begun to slowly reopen and ease lockdown restrictions.  While this does sound relieving, there has not been a significant decline in the amount of COVID-19 cases to warrant the rapid reopening. Reopening with such a large number of positive cases will only help spread the virus more.
Opening up these businesses again is only increasing the chances of people being exposed to the virus. Once California started to open up, the amount of new daily COVID-19 cases in the state began to increase rapidly.
California entered phase one of the reopening on May 8. According to the California government, on May 10, there were 1,259 new COVID-19 cases in the state.
On June 29, with many counties in stage three of the reopening, there were 9,480 new COVID-19 cases. The amount of cases per day has drastically increased since the state began easing lockdown restrictions and reopening the economy.
California, along with other large states, like Texas, Florida and Arizona, have started to see an increase in cases since starting phase two of the reopening plan, according to the Washington Post.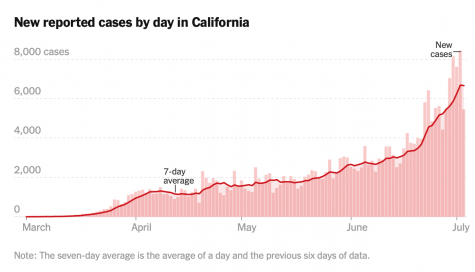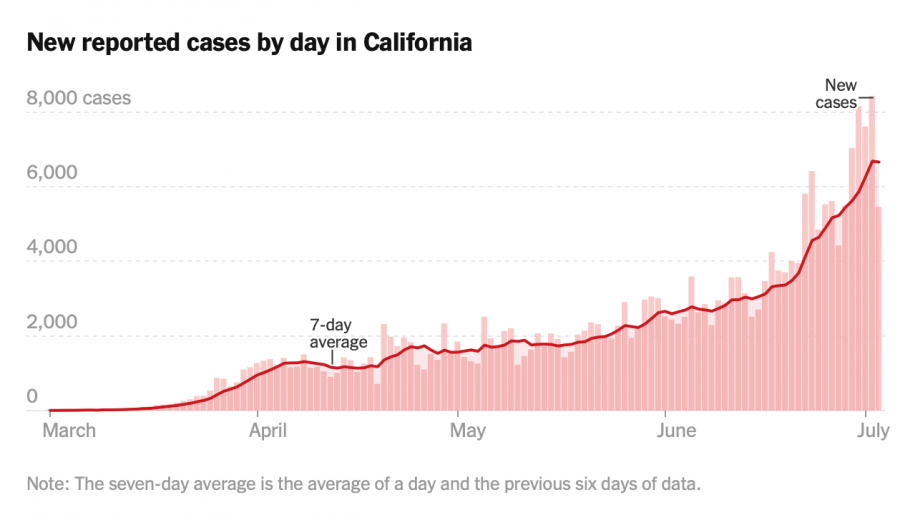 Additionally, California recently recorded two straight days of record-high new infections. It is absurd that while the amount of cases in California is going up, several counties have reopened indoor activities in restaurants and facilities. It was an unwise decision to reopen so quickly seeing as we are already facing the consequences.
Instead of hastily reopening, we should have prioritized the health of our state's citizens until we really saw a significant decline in the number of COVID-19cases.
Many lives are being put at risk for our personal comfort. If we didn't start to reopen so soon, we would have been able to keep the number of cases down.
The pandemic is already very precarious and it's shown with the hundreds of thousands of lives it has taken. If we don't change our ways now and handle this situation more thoughtfully, it will end up taking many more.
We must learn from our mistake of reopening too early and next time look at the data and facts more closely to determine if we are truly ready to reopen.